Let's talk about her in AoA. I found that she is quite important member of that team.
I'm not talking just about her Silk-Sense, even though it was useful.
But also she is supporting Amadeus Cho with his role of a leader.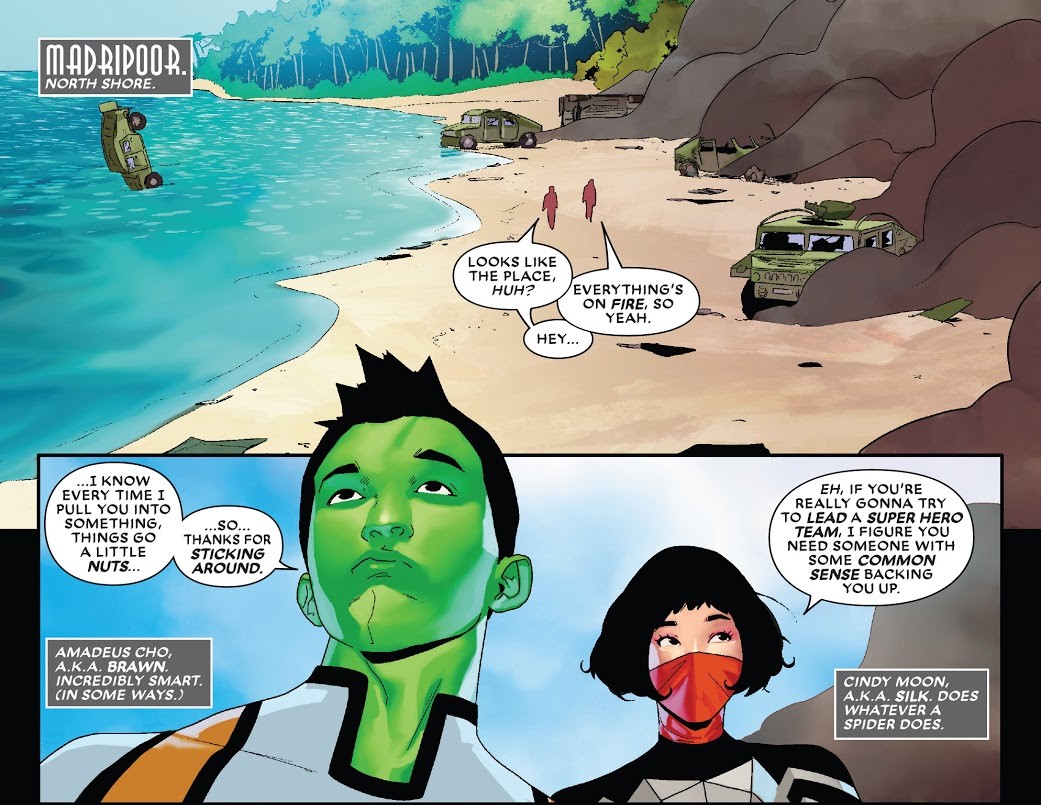 She is discussing things with him and is a good advisor.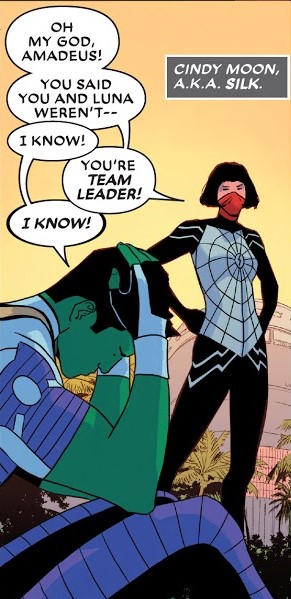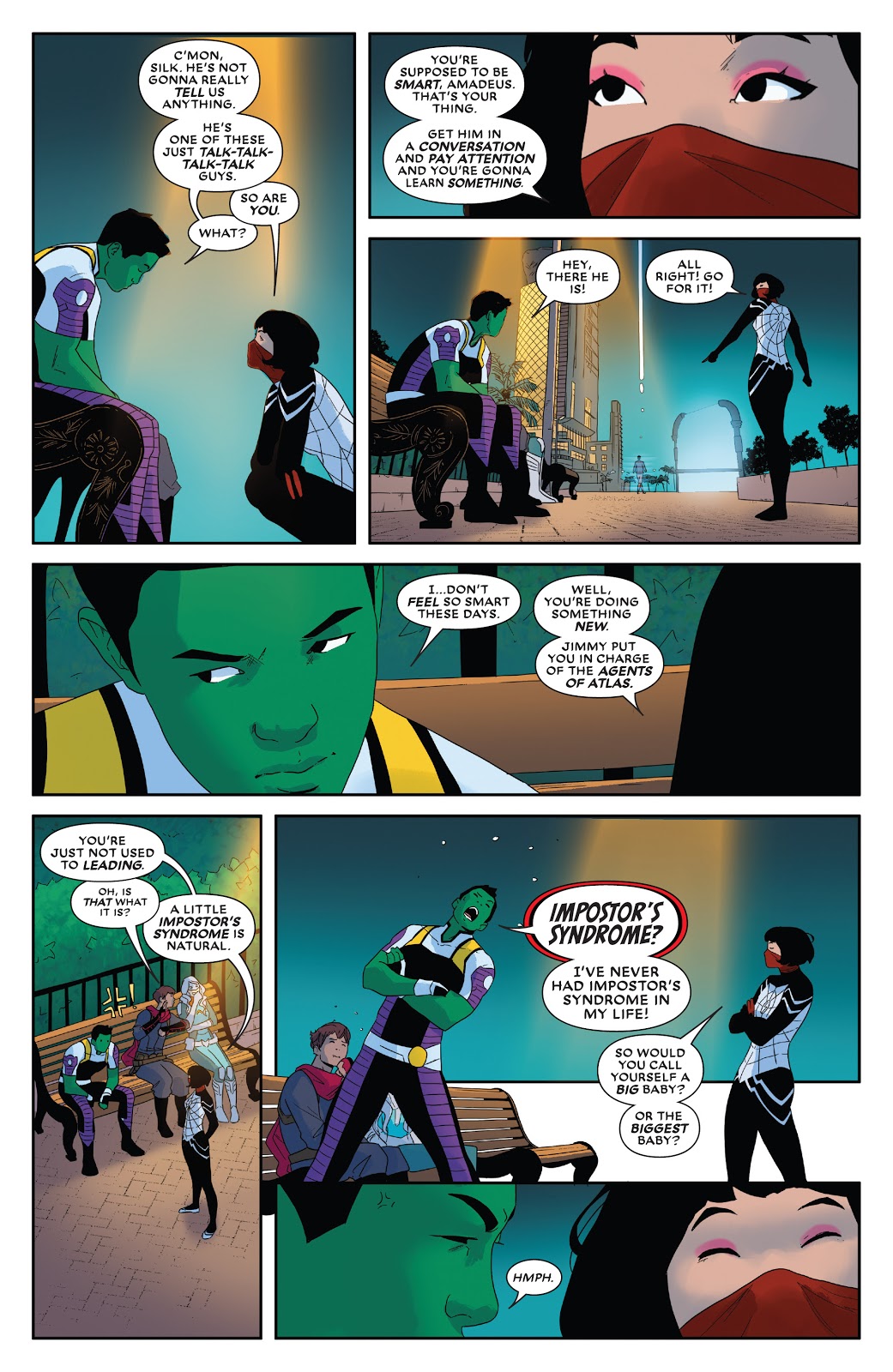 Heck, even Namora said it!
What do you think? Do you like Silk's appearence in AoA? Do you think she is or would be a good leader or co-leader?