Today, I want to tell you about Moon family and why they are important for Cindy.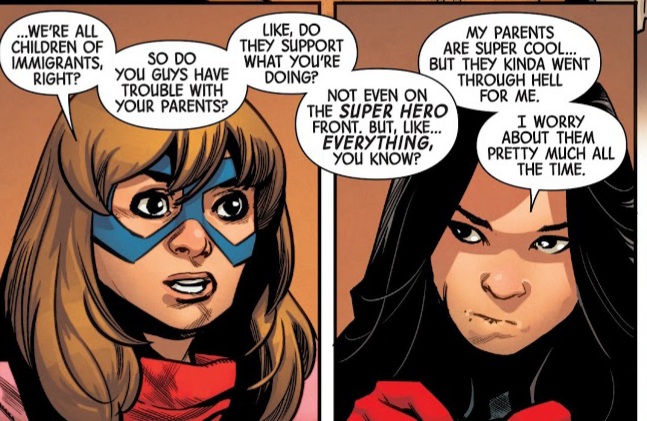 Before we get to her parents, let's start with her brother, Albert. She really cared for him. They understood each other.
But her life changed after the manifestation of powers.
When she was going to the bunker she told her parents to tell Albert...
When she got out of the bunker, she missed her family. With help of JJJ, she found Albert right before the 'end of the world'.
After that, Albert doesn't remember where their parents are. And he was hurt in Goblin Nation. That's why she gets revenge on Goblin King (I showed you how).
But her parents were still missing. So, no surprise that she wants to visit their counterparts on Earth-65. Of course, it didn't go well.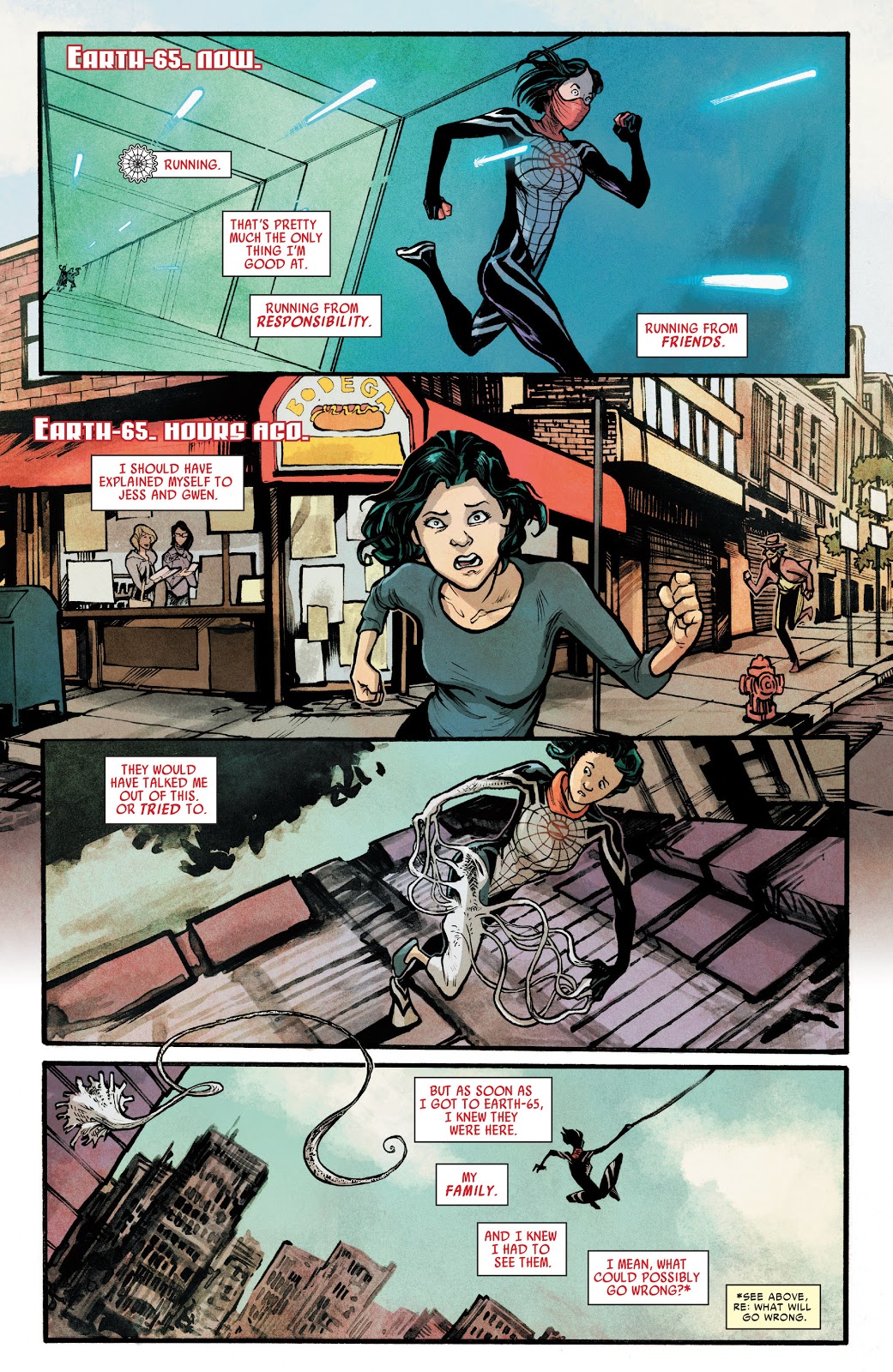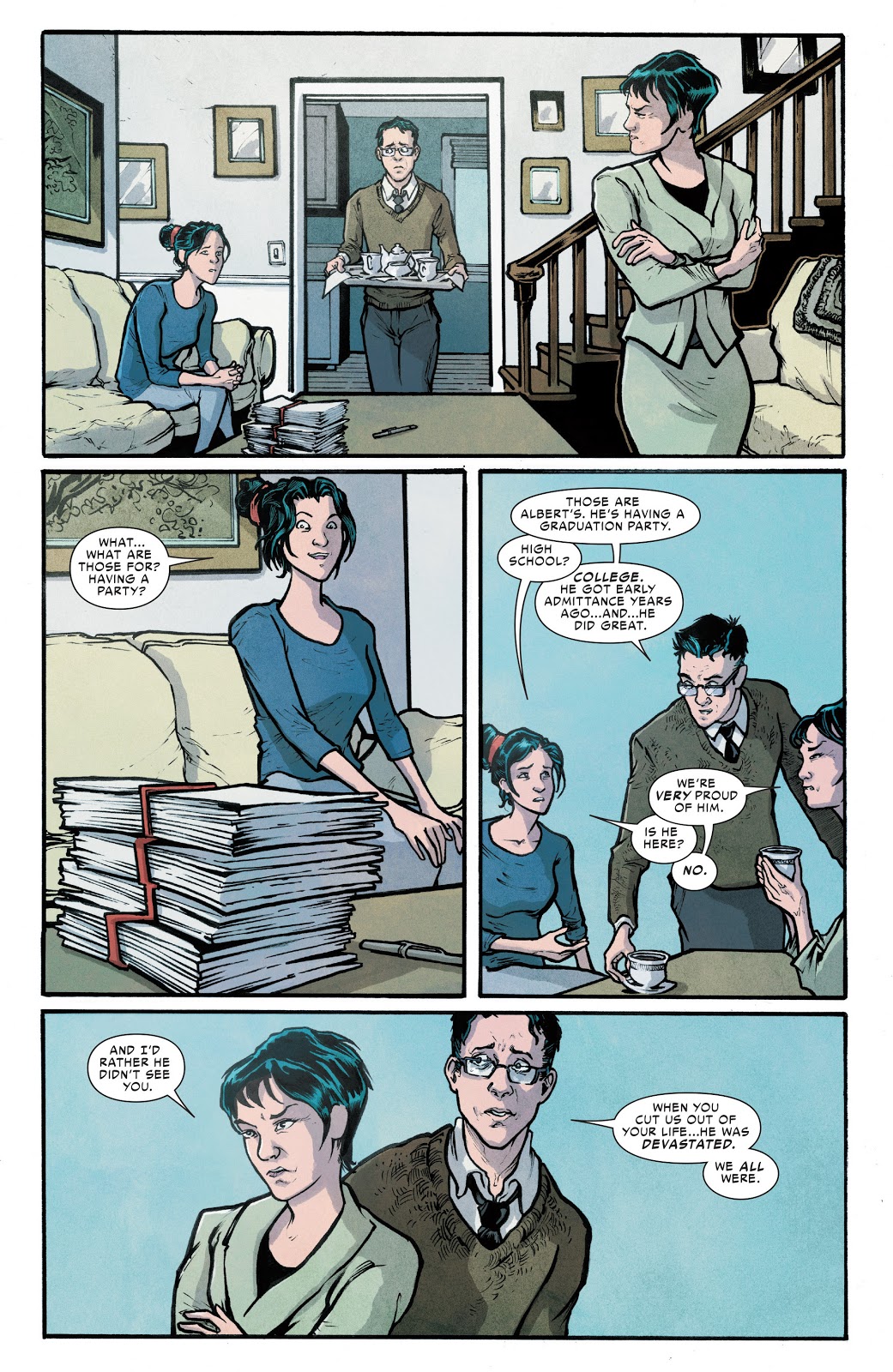 However, with help of Lola and Rafferty, she finds tracks of her parents in Negative Zone. She finds her mother first. Let's say a few things about her.
She's really cool. Not only she is Red Knight. When Cin skated with her dad for the last time, they talked about Nari.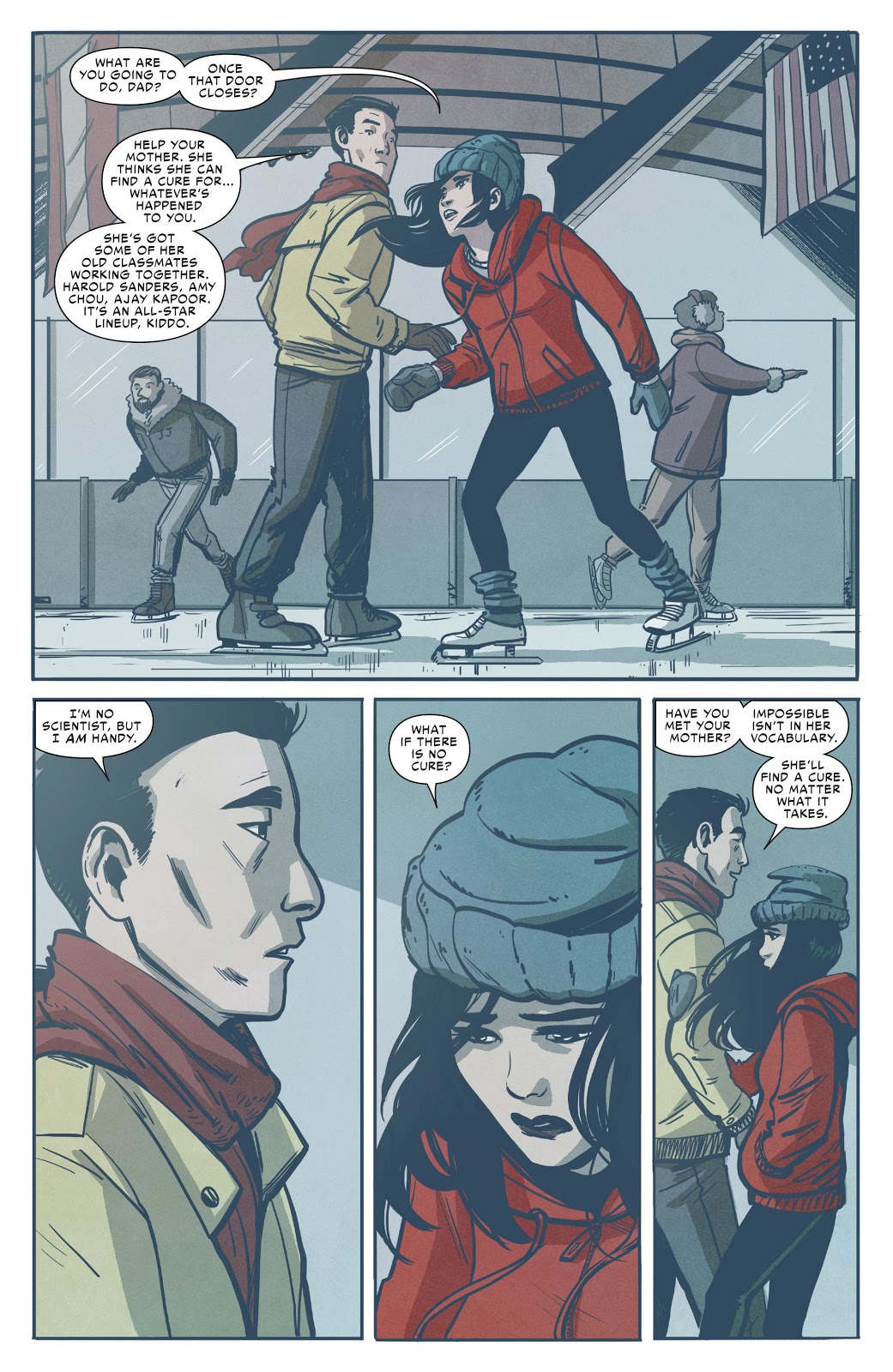 Sure, Cindy yelled at her sometimes. But her mother was great and she wanted to help find a cure for her daughter. Also, who wouldn't like to have a kinght as a mother?
Now, let's move on to Albert Moon Sr.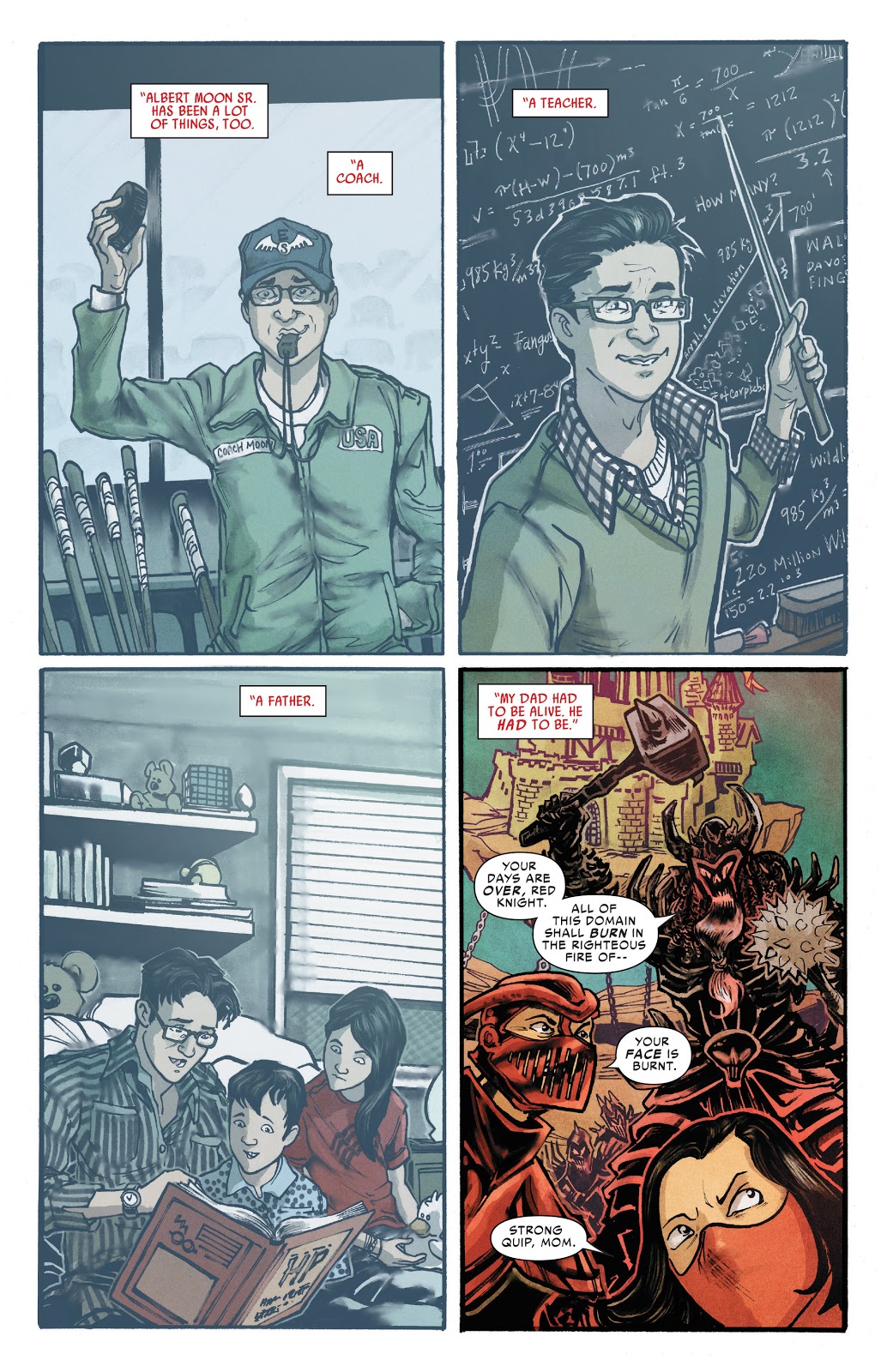 He is found by Silk in Negative Zone as well. I really liked one last ice skating with his daughter.
He later lived with Cindy, Nari and Albert in new apartament, together, at last. However, he made some mistakes. He contacted Fang, Silk's arch-nemesis, to find a cure. What Tamara Pearson didn't tell him is that she wanted to drain Silk's powers. Silk defeated Fang and after that, she talked with her dad. That's another moment I like.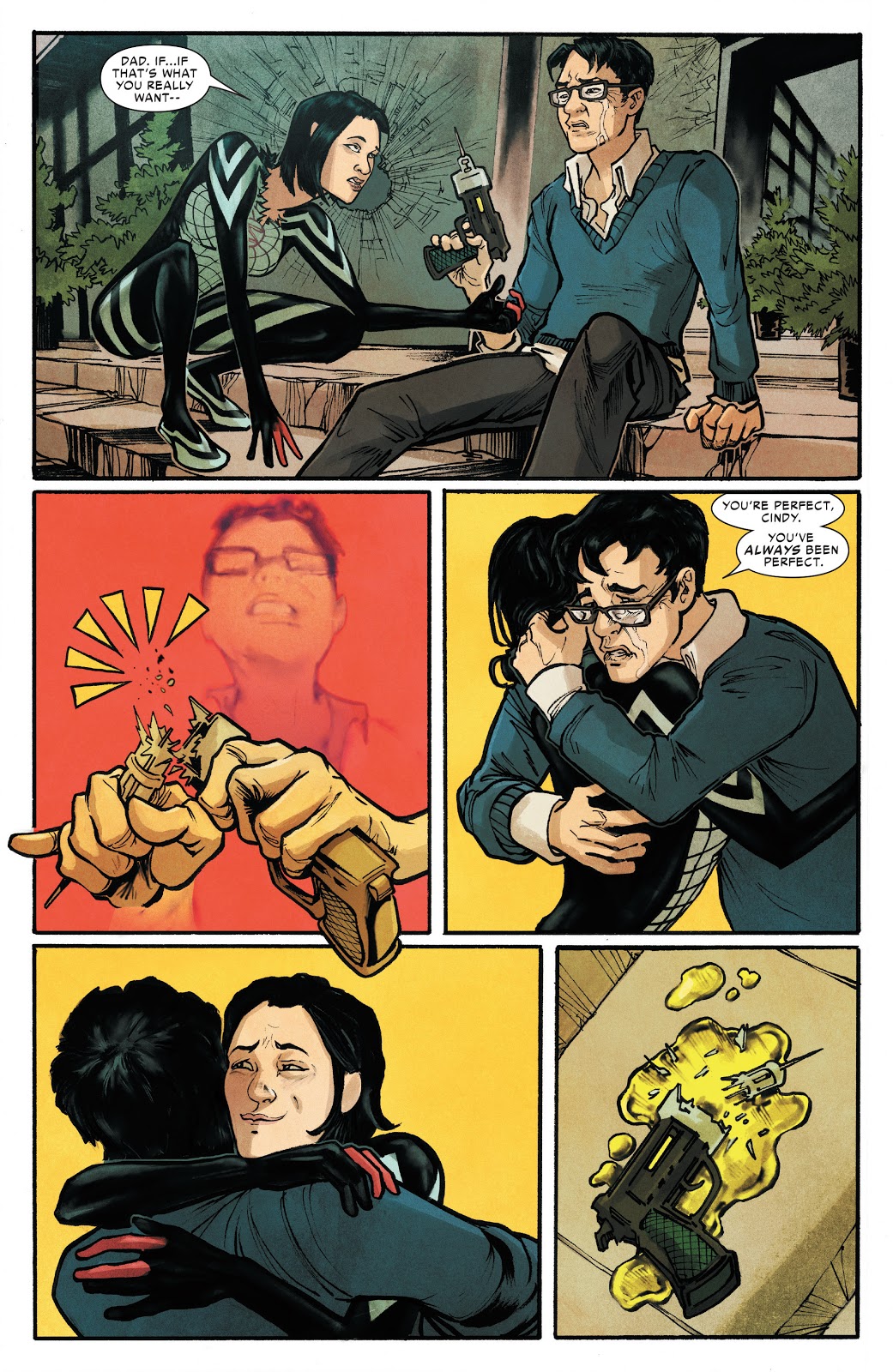 Not to mention that Clone Conspiracy made her realise how her parents are important for her.
Maybe after this post you'll see why I like Cindy and her family dynamics.
Last but not least panel for today.