It's been three days, and now it's back..
Another unexpected elimination, Black Widow (Elmax.1) gets eliminated. Close one with Chuck, Cindy and Banner.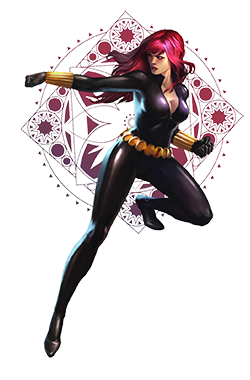 ---
Rules
You vote for the least favorite character, you want to get eliminated

You cant vote for your own character, duh

Try to defend your character, when someone wants him eliminated
Remember, you don't vote for the best one, you vote for your least favorite, in the list.
Goodluck, and whoever is the last character standing, wins.
---
FULL LIST
Kraven the Hunter (Sergei Kravinoff) - @Brother Coolplayer262
Silk (Cindy Moon) - @Lagvaldemag
Man-Thing (Ted Sallis) - @Dare00Devil
Nova (Richard Rider) - @IceMoh
Black Panther (T'Challa) - @His Grey Eminence
Magneto (Max Eisenhardt) - @LardWad420
Thor (Thor Odinson) - @Liz1214
Daredevil (Matt Murdock) - @EchoEmpire
Doctor Doom (Victor Von Doom) - @MoleBoy833
Scarlet Witch (Wanda Maximoff) - @Pearl Jackson 18
Spiderman (Peter Parker) - @Gabri1090
Hulk (Bruce Banner) - @Camcar03
Moon Knight (Marc Spector) - @Ensylum
3D-Man (Chuck Chandler) - @FraBig
--
Goodluck, and another reminder, this is not a versus battle.
Ready, Get Set, VOTE! wisely...
I think we all know who's next in the line..