This is my first right up of the character, if you see any spelling errors or don't like something about the rough draft, please tell me. If you don't I can't fix the character.
Subject: Screen-Time
Backstory: Son of eccentric scientist Robbie Jefferson, Daniel Jefferson was never in a position of wealth or privilege. His father wasted his life with fellow scientist Ethan Tyrone attempting to resurrect ghosts and achieve immortality. Back when Daniel was only 7 years old, his mother was killed by a drunk driver, while her body was destroyed, her brain was not. The goal was to create a robotic body to contain human memories, effectively making them immortal. After the transfer reached 40% the human mind would start the human conscious to be ripped apart. Robbie eventually resorted to kidnapping civilians to carry out his horrific experiment. Ethan new that he had to stop this madness and organized a group of police officers to end his monstrous crusade once and for all. Daniel Recklessly followed Ethan and the officers without them knowing. When the officers arrived, Robbie pulled out a gun. During the shootout, Daniel fell into the human containment chamber, his brain was transferred 35% of the way through when his dead father fell on top of the control panel, ending the process. When Daniel was retrieved, he could now see through his and the robots eyes. This got worse over time, with his vision getting worse and seeing the world from other devices connected to the internet. Ethan feared that in three weeks, Daniel would have his conscience ripped apart. Scrounging together all of his money and resources, Ethan made a suit that could contain Daniel's consciousness. After gaining the ability to control his body again, a new problem presented itself. Daniel now could use his powers to the fullest extent. After hearing evidence of some of his father's technology being passed around on the black market, Daniel altered his now adopted father suit to be more capable in combat. Using his connection to the internet to learn of the dealers locations, Daniel attempted to fight the criminals. Unfortunately, with no experience in actually fighting, Daniel was beat into the ground. After narrowly escaping by releasing a large electric shock, Daniel quickly retreated, passing out on a street corner where he was found by Night-thrasher. Seeing the young boy's potential, Night-Thrasher told Daniel that he could help him refine his skills to help other people. Daniel quickly accepted and gave himself the name Screen-Time.
Powers:
Daniel can send electrical impulses to different parts of his body, increasing his strength, speed, reflexes, and senses dramatically.
Daniel can focus to shoot electrical impulses towards his opponents. Producing and aiming the bolts causes large amounts of lactic acid buildup in his muscle, causing fatigue.
Daniel's connection to the internet allows him to learn concepts and perform calculations very quickly. This helps him aim his electric shock, and reduce the impact of attacks. (Mixed with his reflexes of course.)
With great effort, Daniel can create a static shield around himself, stopping magnetic objects and leaving people who punch him with a shocking discovery.
While not a master of any form of combat, Daniel knows very basic moves from all combat forms on Earth. This combined with his reflexes allows him to survive hits that would kill a normal person.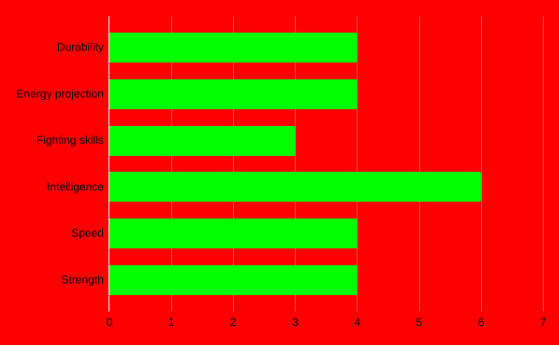 Weaknesses:
Aiming and shooting out bolts of electricity is extremely draining, meaning that if he isn't careful, Screen-Time can be a sitting duck in combat.
While his suit and willpower keep him inside of his own body, if he were to push himself to deep into the virtual world, he could have his conscious ripped to shreds. This means that some computers and alien technologies are incredibly dangerous to hack and enter.
Screen-Time's powerful senses can be overloaded if a flash bang or similar device hits him, leaving him open for attacks.
The drawing will be added to this post in 4-5 days. (Unless I need to majorly change the character, then they'll come together.)