Finally we can go back to the weekly issues format. Well I mean, sort of... one of them's not so weekly but I was pretty curious about it. Let's get started: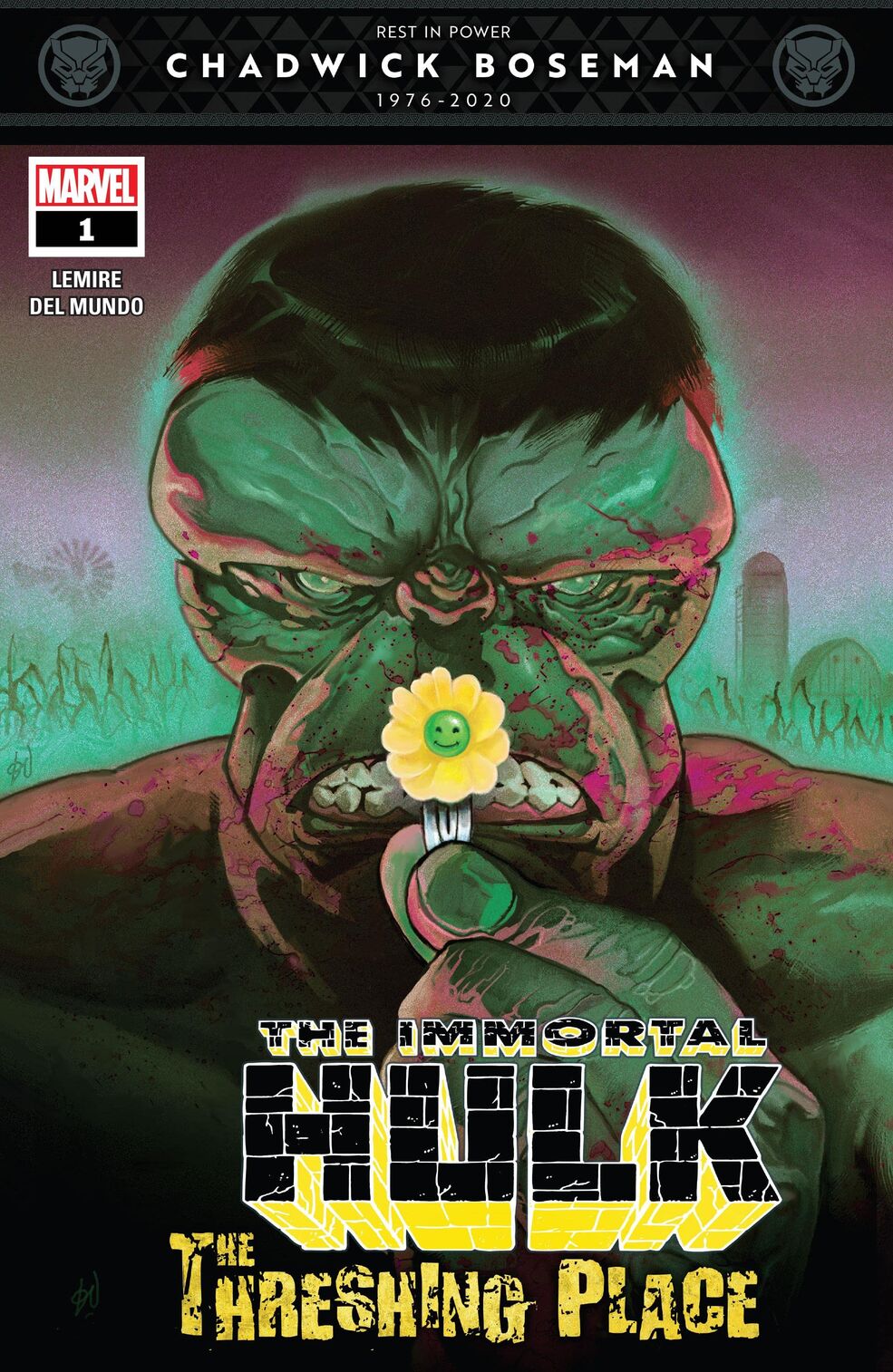 Immortal Hulk: Threshing Place:
A star-studded team for a very peculiar one-shot. I have mixed feelings about this book, one thing I loved is the atmosphere and plot of the early Immortal Hulk issues, back when the book was truly as good as it pretends to be nowadays.
Both in Lemire's writing and Del Mundo's art I loved the Banner parts and hated the Hulk parts. Banner was rather well characterized, and Del Mundo's faces and human figures in general were some of the best art I've seen in comics as of late. Hulk on the other hand was completely out of character, he talked like Liam Neeson in Taken and the action felt "static".
His design was also weird, the grotesque face didn't work at all with the slimmer than usual figure of his body.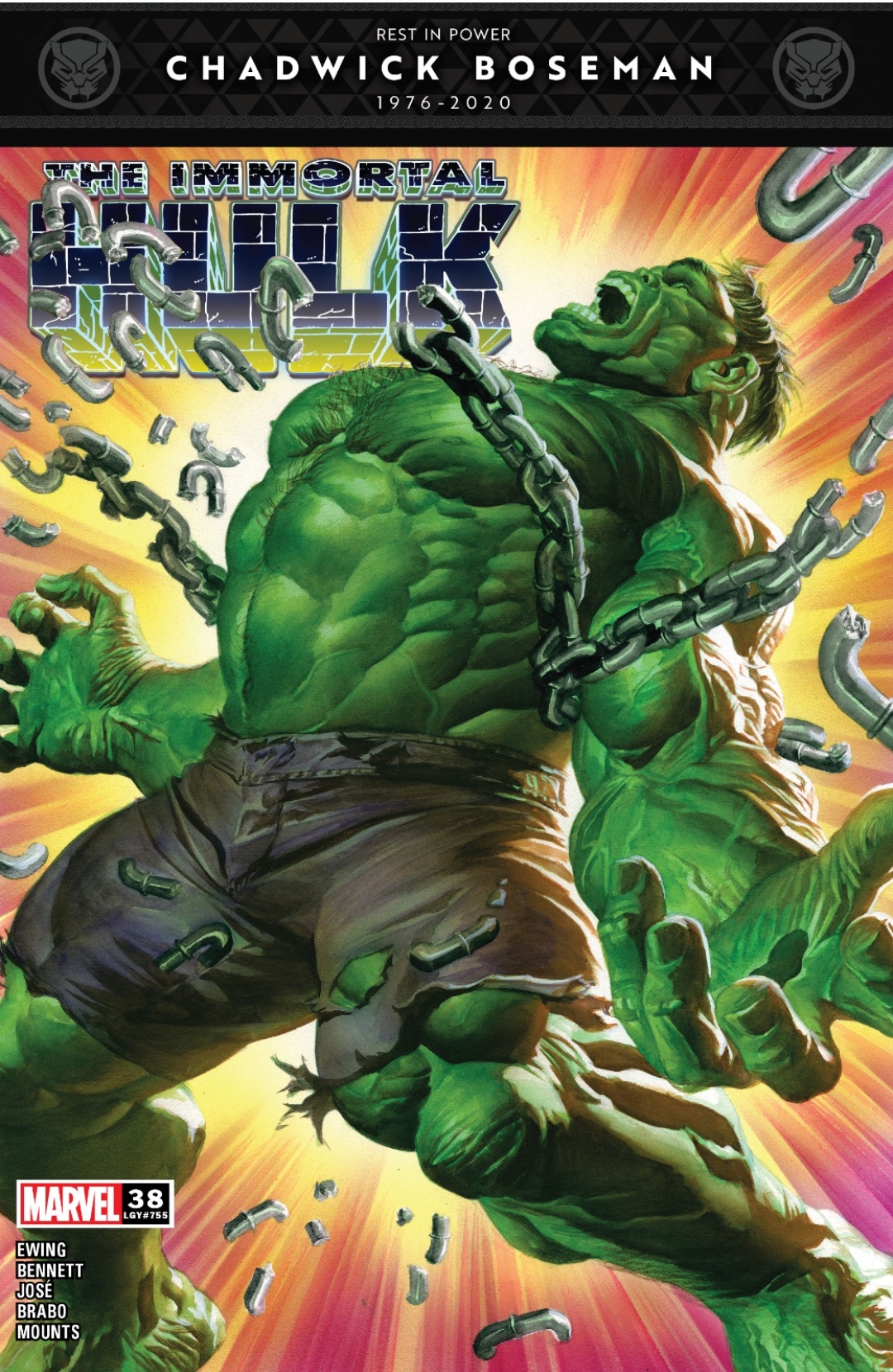 Immortal Hulk #38:
Surprisingly enough a good issue. The sequence of panels and scenes was a lot cleaner than the previous issues of this arc, you could easily understand what was going on without oversimplifying it, and it had some very well cohordinated moments between the various locations/stories.
Hopefully the book follows this path.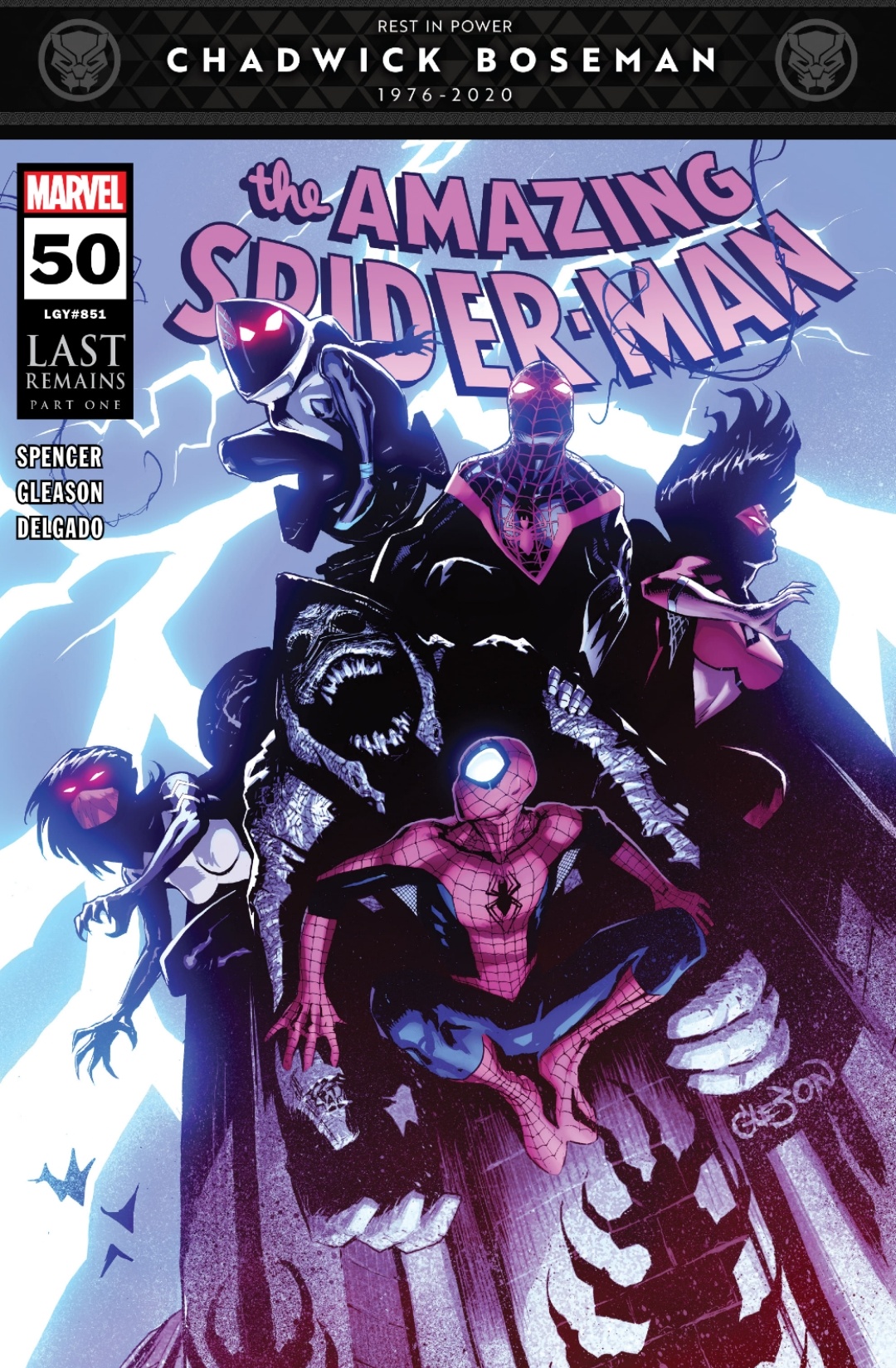 Amazing Spider-Man #50:
I've already voiced my not so positive opinion on this arc, and this issue did nothing but strengthen my concerns.
If that really was the purpose of the Sin Eater, and if now we'll have to see Peter deal with all the other Spider-People as minibosses before facing Kindred, than the whole Sins Rising arc will be remembered only as pure filler/executive meddling.
This could've been a wonderful, intimate story between Peter, Norman and Harry, the perfect climax for Spencer's run, and instead they had to stuff it with useless characters and pointless subplots and cameos.
Anyway, props to @Gabri1090 , you guessed who Kindred was more than 2 years ago.