Sadly, after reading Immortal Hulk I found out that one of my favorite characters, Sasquatch, did not return because he was stripped of his gamma. (SPOILER FOR IMMORTAL HULK #39-40)
But when Doc Samson returned as a Sasquatch sort of Hybrid because his door was inactive, he said that he assumed it was because he just chose a door that happened to be Walter's.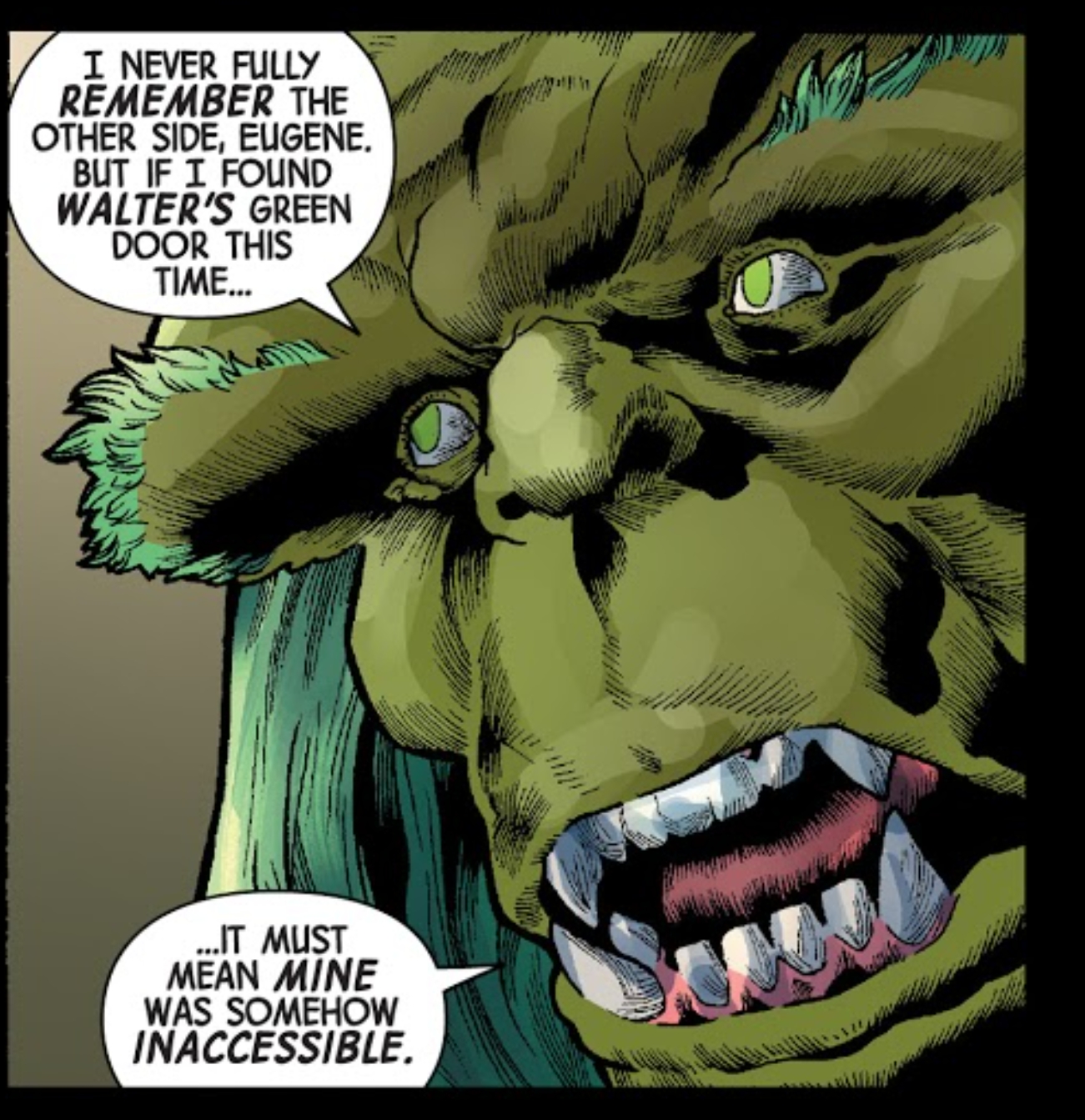 This got me thinking: If Walter's green door is still open, could he return? Does he just not have enough gamma currently? If his door is still open, it must mean he still has at least small gamma traces left in him. If he got a gamma boost, could he return?
Second theory: If Samson somehow finds a way to re open his door, and he dies, will Walter return? Currently the mind of Doc Samsom is inhabiting Walter's body, and mutated as a Sasquatch, when Samson dies could Walter then return?
I want to hear your thoughts!