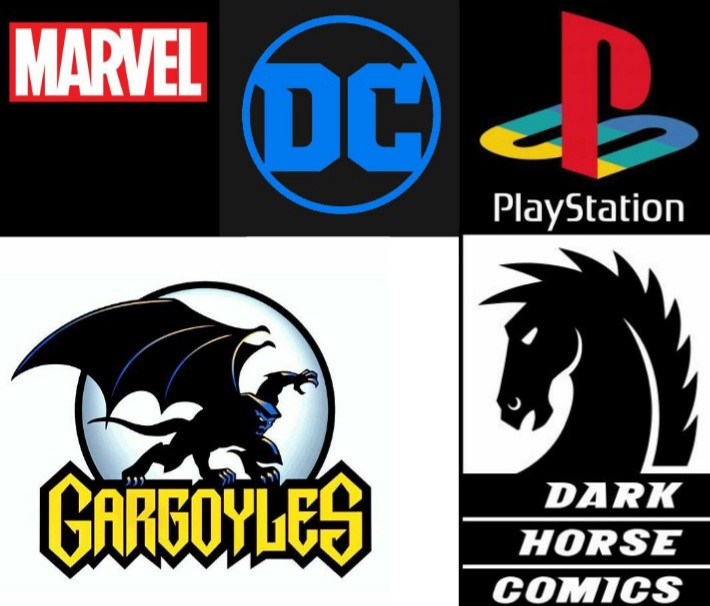 I know many of us may be burnt out of particpating in tournaments, and battles threads in general, but for those still hungry for battle and competition, this is for you! This all just for fun😊! I'll set up the matches when I have the time, and I'll try to post matches when there has been a good gap in battle thread frequency👍🏾.
OBJECTIVE:
Pick ONLY 1 character from each of these 5 categories (listed below), to forge your elite team of 5. They can be your favorite characters or not. I will put your team up against another users Top 5 squad. If you want give your team a cool name & collage, please feel free to do so👍🏾!
1) Marvel
2) DC
3) Games
4) Cartoon/Animation Film
5) Other
(Indie Comics, Anime, etc).
RULES:
1) Choose only 1 character from each of the 5 categories.
2) Please NO BEYOND GOD LEVEL CHARACTERS. No reality warpers, omega level characters, or universe destroying level abilities or weapons.
3) No Live Action characters.
This will include characters who has a ive action appearance existing in the same universe (that is canon). Example: Star Wars characters like Mace Windu & Ahsoka, or MCU Characters who have comics existing in the same universe/canon.
4) Cannot choose multiple versions of the same character. Example: You can't pick Comics Thor, then also choose his cartoon show or video game counter part.
5) If someone else chooses the same character or characters as you, you can swap out the character if you want (you don't have to change). Yet please know, if your two teams are pitted against each other, the duplicate characters will automatically cancel each other out.
6) If any of your characters are deemed unfairly too powerful for competition- then I will put it to a vote to see if your character can stay or get booted. The most votes after 3 hours will determine if you can keep the character🤷🏾‍♂️.
Additional:
*Anime characters?
I wrestled with this one for awhile, and I'm honestly still not sure on my decision on whether they should be allowed or not- perhaps you guys could persuade me. I just really dont want anyone arguing over the ridiculous level most Anime characters usually possess, I didn't want anyone choosing Super Saiyan Blue Gogeta or anything like that- this is exactly why I made rule 6. So that all involved get to have a fair say.
*What does Other mean?
Means you can choose a character from any form of fiction- it's even a free space to sneak in at least 1 more character from any of the other categories. You can choose from cartoons, games, comics, animation film, etc. Just as long as the character chosen is within the rules listed above.
Any questions or concerns please state below!