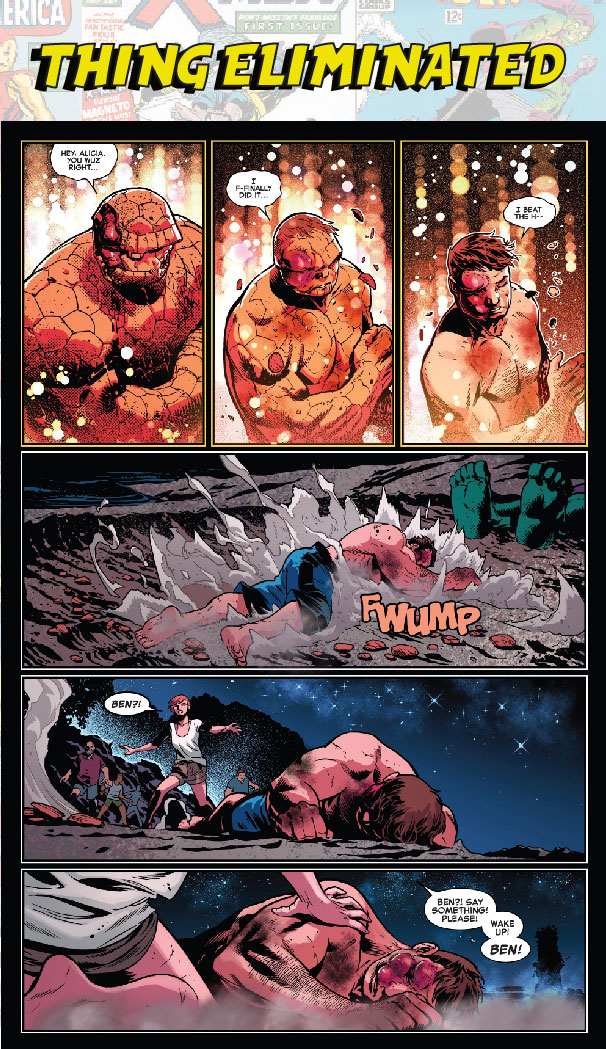 THING IS ELIMINATED ❌ ⚠️ RULE CHANGED⚠️ PLEASE WRITE CHARACTER NAMES YOU WANT TO ELIMINATED FROM THE COMPETITION POSTED BY THIS ACCOUNT. ALL OTHER COMMENTS WILL BE COUNTED AS VOTES. ⚠️
⚠️ Be sure to write your LEAST favorite character. At the end of each round, the character with the most likes will be eliminated.
Come back on Saturday 02/27 @ 6 AM EST to find out who is eliminated and who will advance to the next round and who will be sent home.
WE APOLOGISE BECAUSE WE POST IN THE WRONG PLACE.
ROW A: Ant-Man, Black Knight, Black Panther, Captain America and Daredevil
ROW B: Doctor Strange, Falcon, Hank Pym, Ghost Rider (Robbie Reyes), Hawkeye
ROW C: Human Torch, Iron Fist, Luke Cage, Moon Knight
ROW D: Namor, Quicksilver, Spider-Man
ROW E: Thor, Vision, Winter Soldier