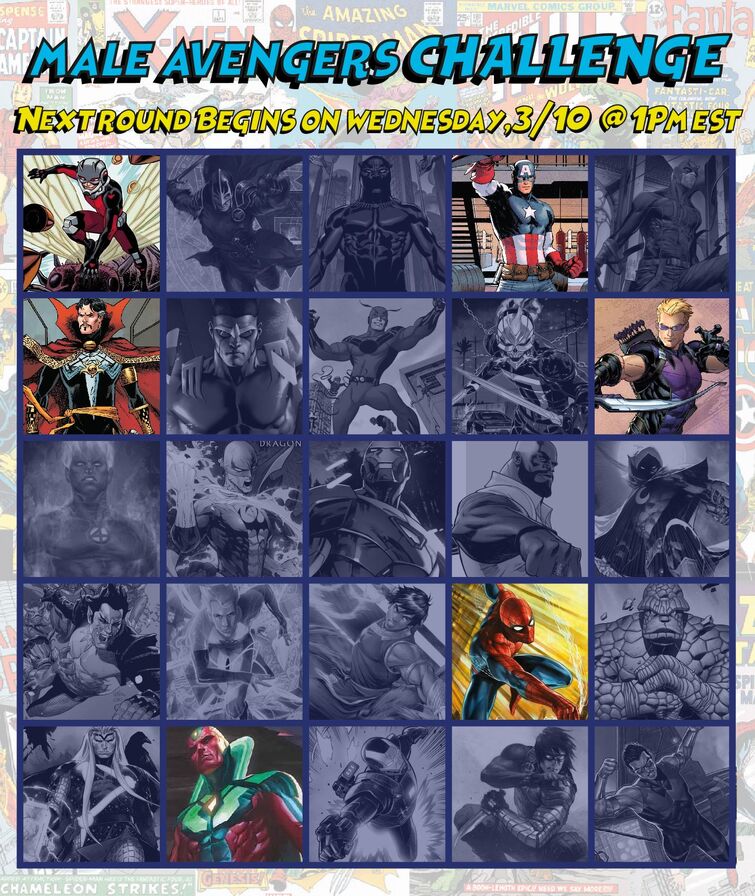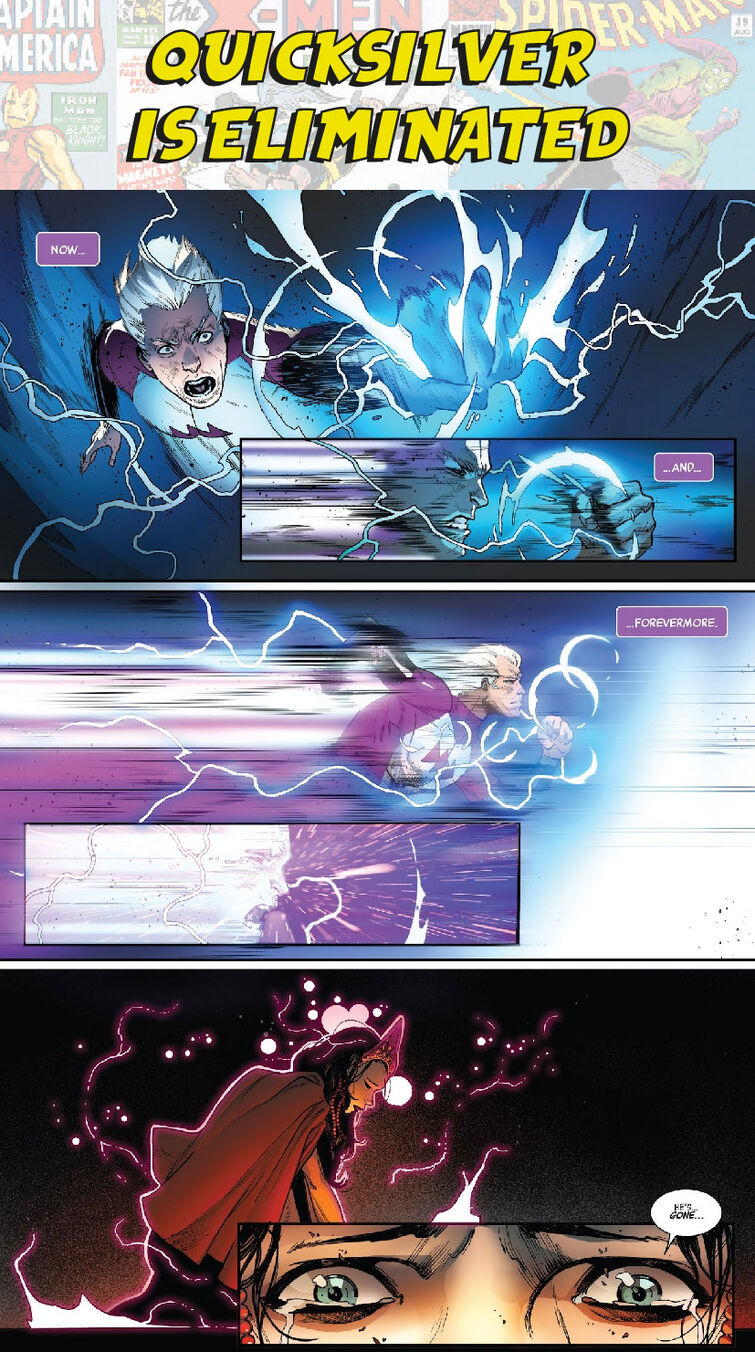 QUICKSILVER IS ELIMINATED. ❌⚠️ PLEASE LIKE CHARACTER NAMES YOU WANT ELIMINATED FROM THE COMPETITION POSTED BY THIS ACCOUNT. ALL OTHER COMMENTS WILL NOT BE COUNTED AS VOTES.⚠️
⚠️ Be sure to like your LEAST favorite character. At the end of each round, the character with the most likes will be eliminated.
NOTE: You can vote more than one character.
Pietro Maximoff is running fast enough to escape all these voter's claims. However, after making thought the final seven. He accidently make one quick trip causing himself to knock out on the ground. This latest round proved that even a speedster like Quicksilver would boost his overconfident too much that he does not see it coming. After this, We are down to six remaining champions. Come back on Wednesday 03/10 @ 1 AM EST to find out who is eliminated and who will advance to the next round and who will be sent home.
ROW A: Ant-Man, Captain America
ROW B: Doctor Strange, Hawkeye
ROW D: Spider-Man
ROW E: Vision