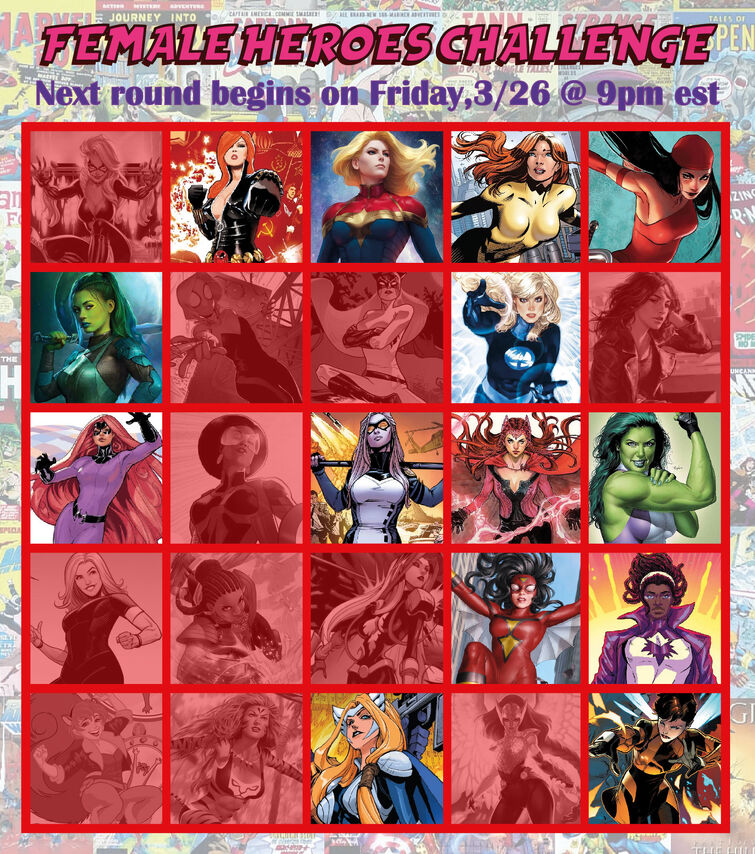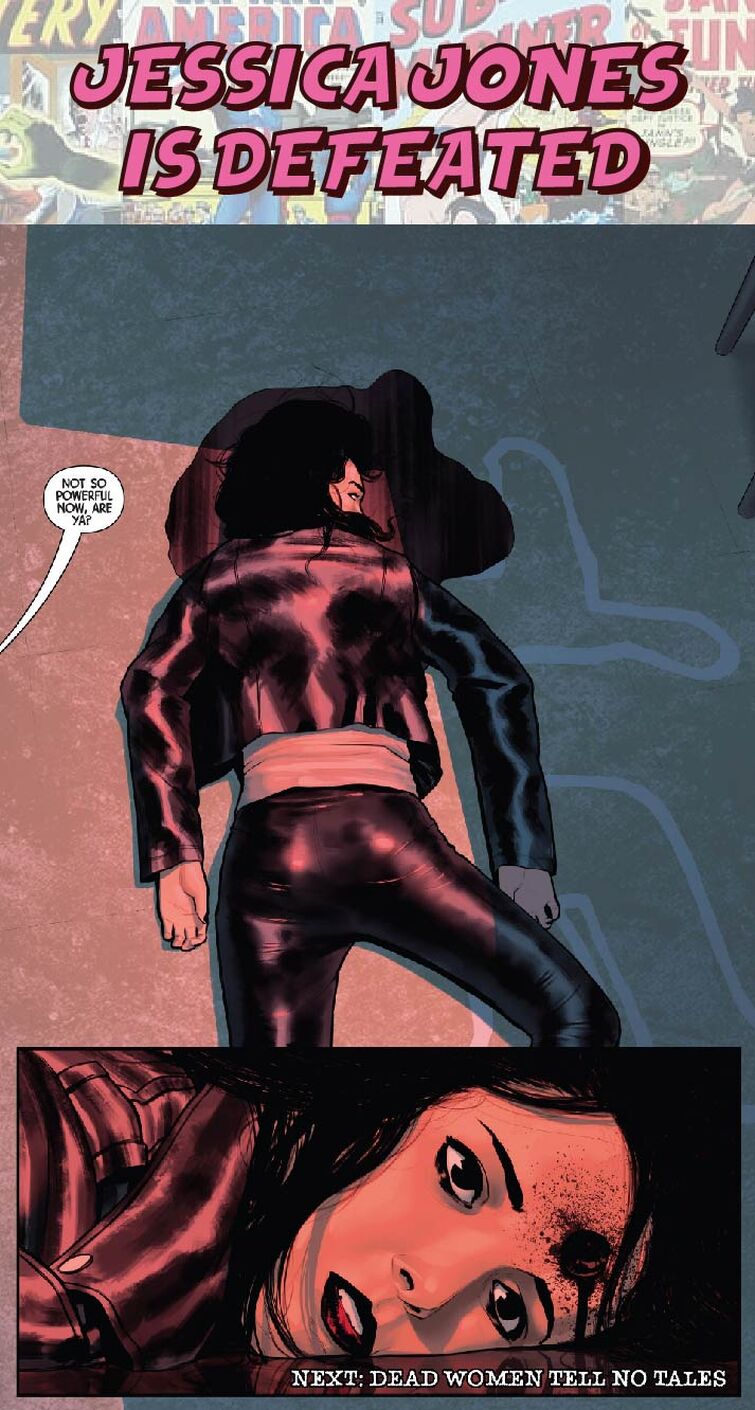 JESSICA JONES IS DEFEATED.❌ FEMALE HEROINE CHALLENGE 👩🏻👯🏻‍♀️⚠️ PLEASE WRITE CHARACTER NAMES YOU WANT ELIMINATED FROM THE COMPETITION POSTED BY THIS ACCOUNT. ALL OTHER COMMENTS AND LIKES WILL BE COUNTED AS VOTES.⚠️
NOTE: You can vote more than one characters.
Jessica Jones's role as a private investigator and a happy wife with Luke Cage show that even superheroes can live happily as a family. The hero community are welcome her to be part of the team because of her closer relationship with them as she always there to help them solve some cases. With her superhuman strength and trained combat, she still prove to be a normal human. But in a competition that are fill with women have powers and ability, Jessica Jones has no match against the voter's attack as she is shot back behind, leaving herself vunerable her weakness. No healing or cosmic power was enough to elude the private investigator as she is no longer seeing the chance to get the first place. With Jessica Jones out of the picture, there are only 14 remaining contestants left in the competition.⚠️ As with our previous challenges, be sure to like write LEAST favorite character. At the end of each round, the character with the MOST name will be eliminated.
Come back Friday 03/26 @ 9 PM EST to find out who is eliminated and who will advance to the next round and who will be sent home.
ROW A: Black Widow, Captain Marvel, Crystal, Elektra
ROW B: Gamora, Invisible Woman
ROW C: Medusa, Mockingbird, Scarlet Witch, She-Hulk
ROW D: Spider-Woman, Spectrum
ROW E: Valkyrie, Wasp