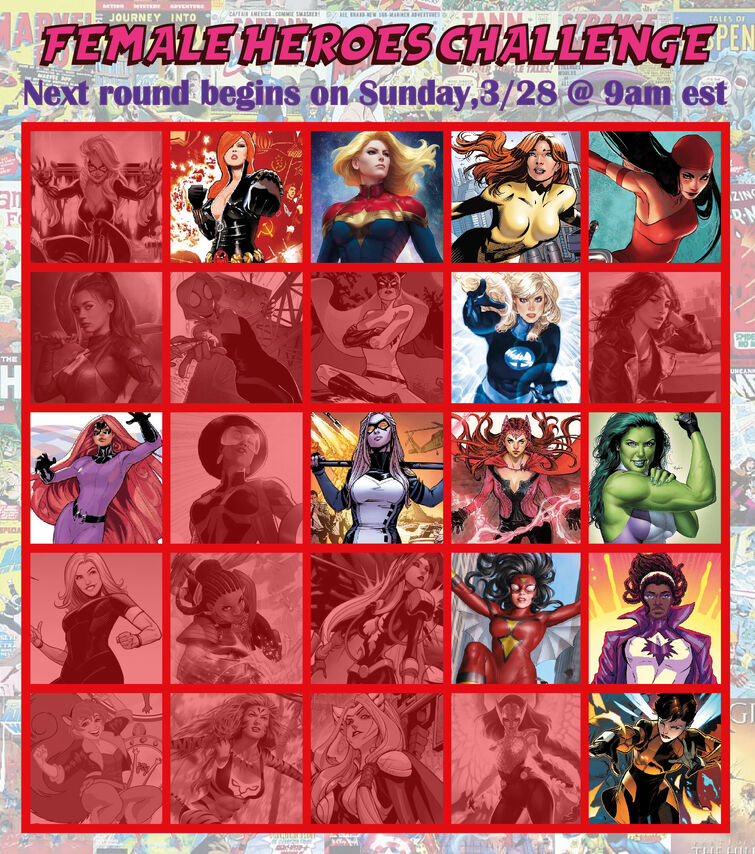 VALKYRIE IS DEFEATED.❌ FEMALE HEROINE CHALLENGE 👩🏻👯🏻‍♀️⚠️ PLEASE WRITE CHARACTER NAMES YOU WANT ELIMINATED FROM THE COMPETITION POSTED BY THIS ACCOUNT. ALL OTHER COMMENTS AND LIKES WILL BE COUNTED AS VOTES.⚠️
NOTE: You can vote more than one characters.
A warrior valkyrie like Brunnhilde always do her duty to protect the nine realms with an army of valkyries. Her dragonfang has the power to command her flying horses as the great battles approached against the threats. But when it come to face against the voters, Brunnide however miss the mark where she got impaled by one of the sword. Her time as a heroine valkyrie has come to an end. Where her soul descends to Valhalla as she reaches 13th place. Rest well, Brunnhilde. Hope you enjoy your peace at the resting place. ⚠️ As with our previous challenges, be sure to like write LEAST favorite character. At the end of each round, the character with the MOST name will be eliminated.
Come back Sunday 03/28 @ 9 AM EST to find out who is eliminated and who will advance to the next round and who will be sent home.
ROW A: Black Widow, Captain Marvel, Crystal, Elektra
ROW B: Invisible Woman
ROW C: Medusa, Mockingbird, Scarlet Witch, She-Hulk
ROW D: Spider-Woman, Spectrum
ROW E: Wasp