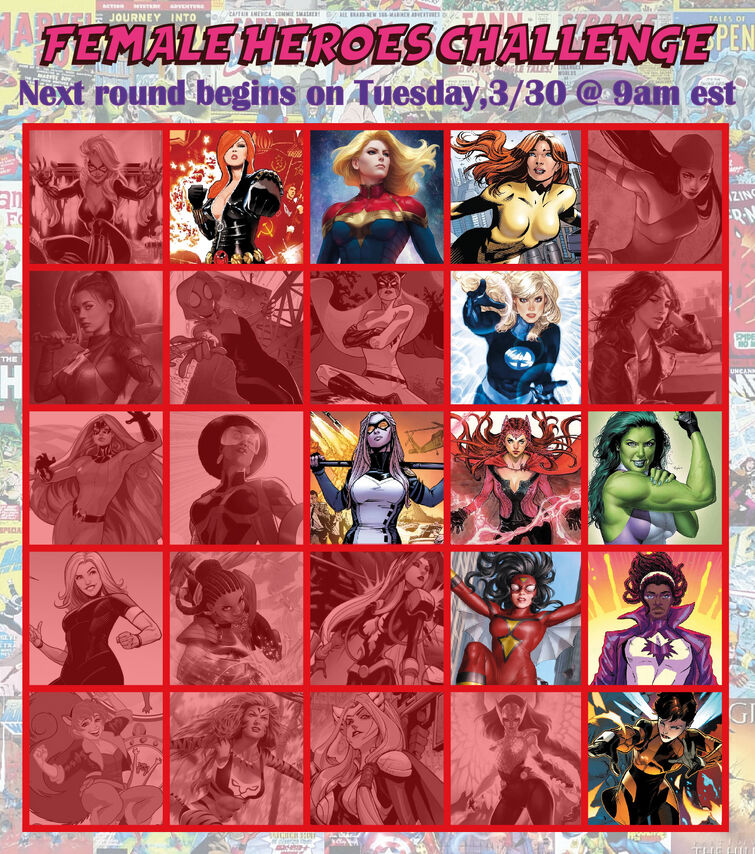 ELEKTRA IS DEFEATED.❌ FEMALE HEROINE CHALLENGE 👩🏻👯🏻‍♀️⚠️ PLEASE WRITE CHARACTER NAMES YOU WANT ELIMINATED FROM THE COMPETITION POSTED BY THIS ACCOUNT. ALL OTHER COMMENTS AND LIKES WILL BE COUNTED AS VOTES.⚠️
NOTE: You can vote more than one characters.
Elektra Natchios was born to be a trained assassin of the Hands. Instead of following their path, she decides to establish her own journey to help the people. After going through 16 rounds by surpassed against the mighty valkyries, the sneaky cat thief and the Queen of Medusa, she however got lose out against the man who never misses. Bullseye has meet her before but it look her nightmare has come to haunt her. Even the voters couldn't do something to save her from apparent death when the votes are clearly it is time to let her lash out. With Elektra got eliminated, we are now down to ten remaining female champion to win the first place.⚠️ As with our previous challenges, be sure to like write LEAST favorite character. At the end of each round, the character with the MOST name will be eliminated.
Come back Tuesday 03/30 @ 9 AM EST to find out who is eliminated and who will advance to the next round and who will be sent home.
ROW A: Black Widow, Captain Marvel, Crystal
ROW B: Invisible Woman
ROW C: Mockingbird, Scarlet Witch, She-Hulk
ROW D: Spider-Woman, Spectrum
ROW E: Wasp