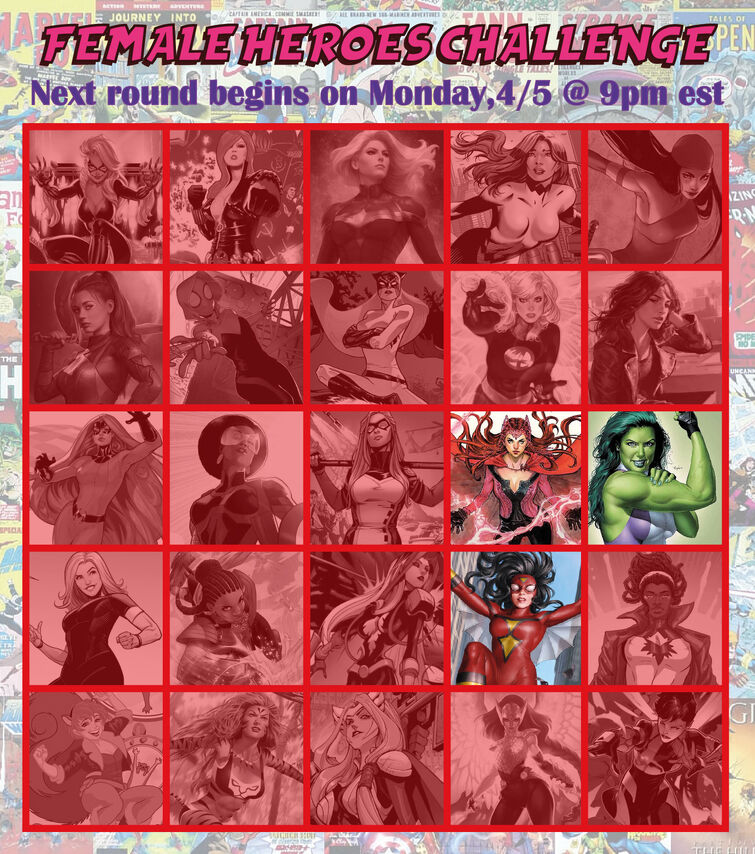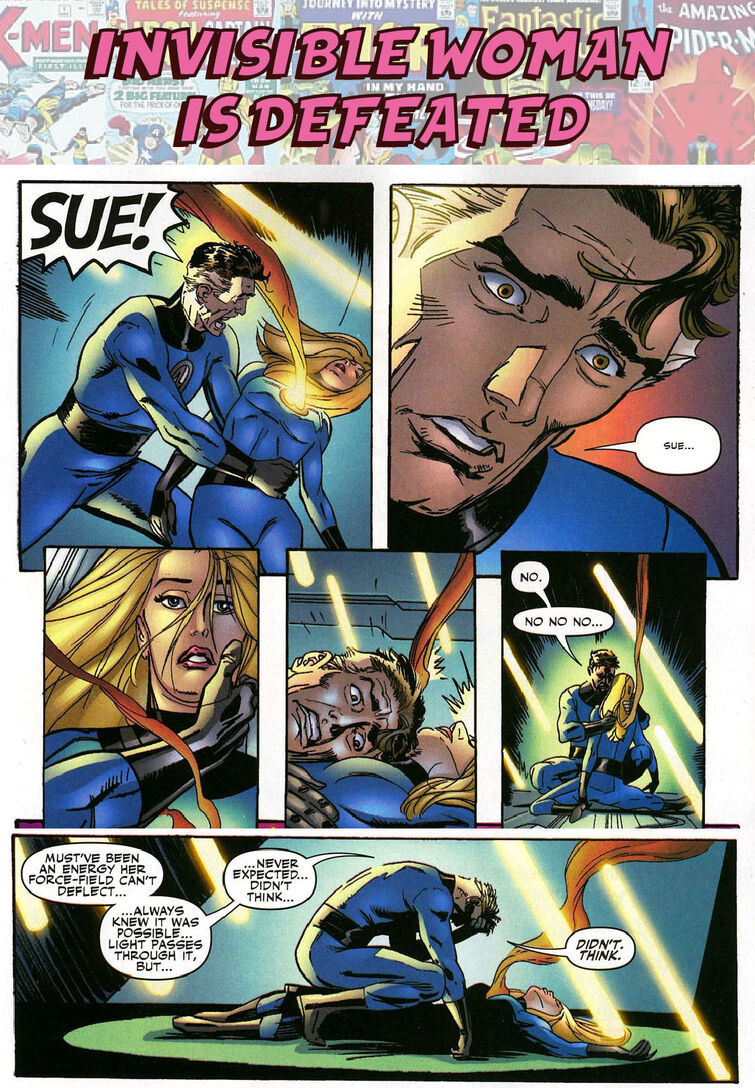 INVISIBLE WOMAN IS DEFEATED.❌ FEMALE HEROINE CHALLENGE 👩🏻👯🏻‍♀️⚠️ PLEASE WRITE CHARACTER NAMES YOU WANT ELIMINATED FROM THE COMPETITION POSTED BY THIS ACCOUNT. ALL OTHER COMMENTS AND LIKES WILL BE COUNTED AS VOTES.⚠️
Being the only female member of the Fantastic Four and the mother of Franklin and Valerie, Sue Storm once prove herself that she can handle small and big challenge in any inevitable matters. She is also blessed to have her husband, Reed Richard by her side as the team leader of the F4. But it look like her invisibilty won't able to avoid herself from getting shoot out by the voters. But even as the glimmer of grand champion was shock within her silence grasp, it would seem that faced with eliminating against these three champanions are way too distracted for her. This cause Sue Storm finishes at fourth place.⚠️ As with our previous challenges, be sure to like write LEAST favorite character. At the end of each round, the character with the MOST name will be eliminated.
Come back Monday 04/5 @ 9 PM EST to find out who is eliminated and who will advance to the next round and who will be sent home.
ROW C: Scarlet Witch, She-Hulk
ROW D: Spider-Woman