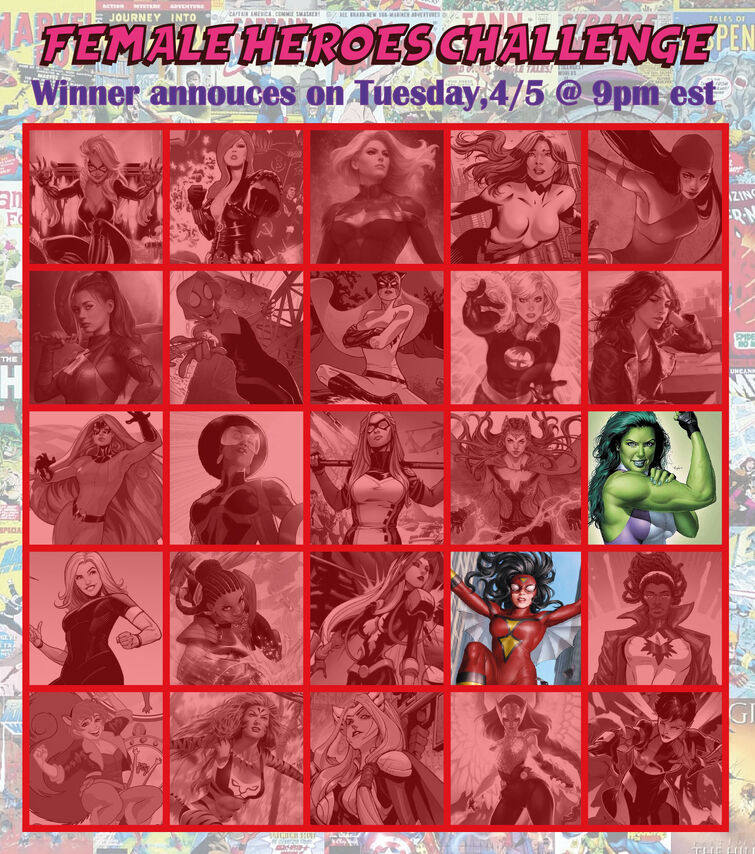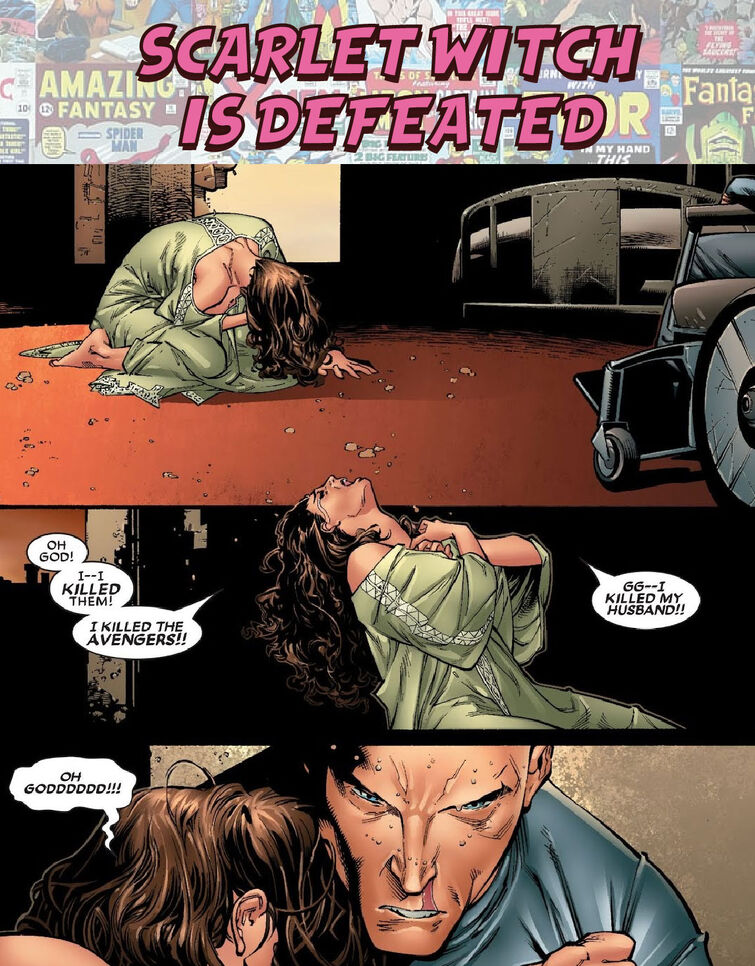 SCARLET WITCH IS DEFEATED.❌ FEMALE HEROINE CHALLENGE 👩🏻👯🏻‍♀️⚠️ PLEASE WRITE CHARACTER NAMES YOU WANT ELIMINATED FROM THE COMPETITION POSTED BY THIS ACCOUNT. ALL OTHER COMMENTS AND LIKES WILL BE COUNTED AS VOTES.⚠️
Wanda Maximoff has the power of reality warping where she can create any reality imagined based on her own images. When she could differenciate between good and evil, It proves herself that she can handle the power for good uses. However, she could not cast the right spell over voters to claim the number one spot. As the competitive number dwindled down to three, she begins to drop the ball where she starts manifest her powers so that there's chance she may still sucess doing it. But fate has already seal the line for her as her thread of reality spell cut out just before the finish line. As Scarlet Witch is agoing with despair, she will always hold a special place in our hearts.
It's now down to Spider-Woman vs. She-Hulk.⚠️ As with our previous challenges, be sure to like write LEAST favorite character. At the end of each round, the character with the MOST name will be eliminated.
Come back Tuesday 04/6 @ 9 PM EST to find out who is eliminated and who will be crowned the greatest Female heroes of all time. 👑✨
ROW C: She-Hulk
ROW D: Spider-Woman