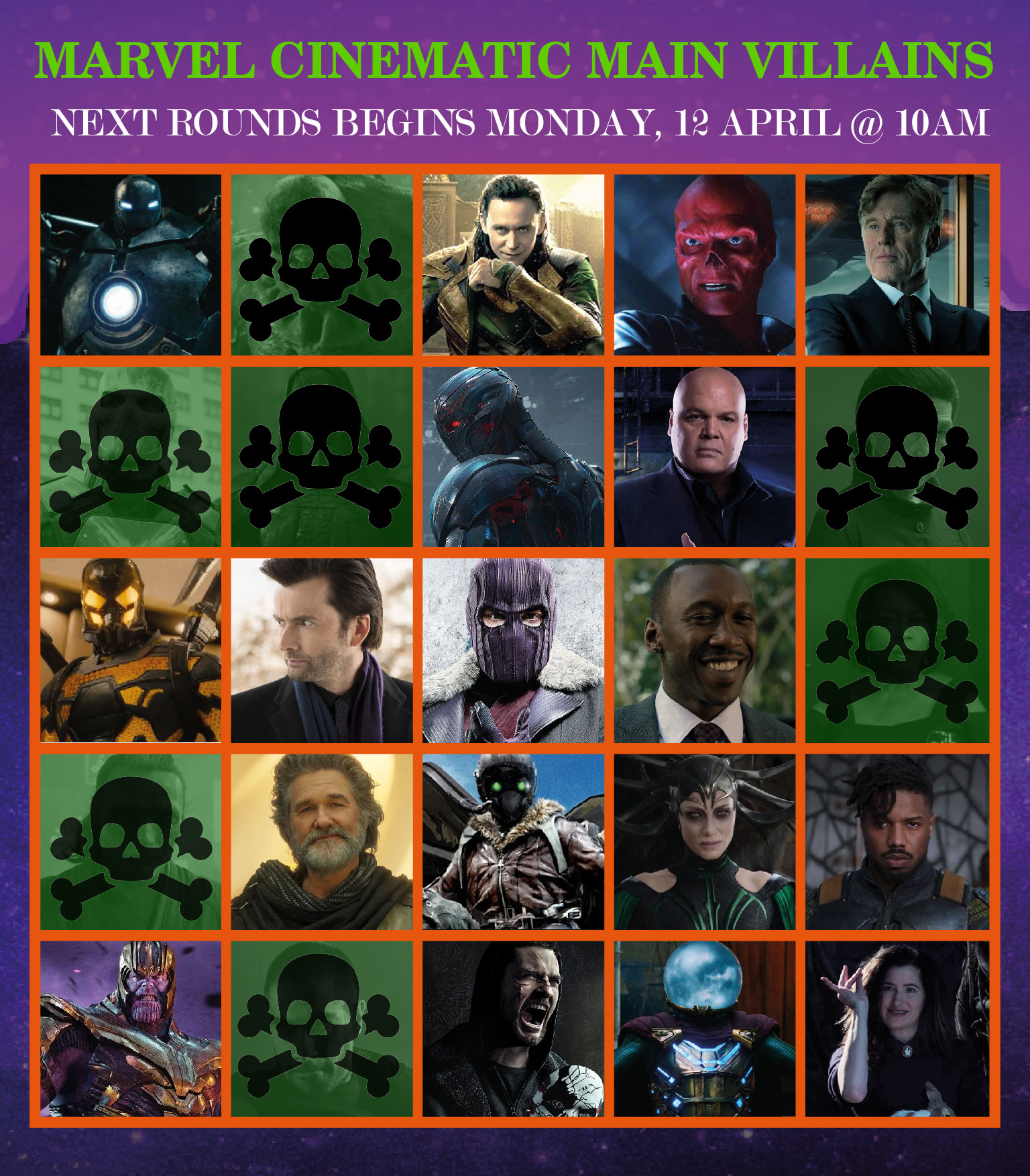 RONAN ELIMINATED❌ MCU MAIN VILLAINS ELIMINATION CHALLENGE 💀⚠️ PLEASE WRITE CHARACTER NAMES YOU WANT ELIMINATED FROM THE COMPETITION AND ONLY THOSE POSTED BY THIS ACCOUNT. ALL OTHER COMMENTS AND LIKES WILL BE COUNTED AS VOTES. ⚠️
A powerful Kree leader like Ronan will do anything just to feed himself for more power.As he continue leap forward on the 8th rounds, Ronan was scumbbed by the manifest of the power stones thank to the voters contribution, causing him to disintegreate into ashes. Which of these great cosmic, schemers and intelligent shall reign supreme as The Greatest MCU Villain Of All Time? Vote for your LEAST favorite in the comments below.
Come back Monday, 4/12 10 AM to find out who is eliminated and who will advance into the next round of the competition and who will be perished.
ROW A: IRON MONGER, LOKI, RED SKULL, ALEXANDER PIERCE
ROW B: ULTRON, KINGPIN
ROW C: YELLOWJACKET, KILGRAVE, BARON ZEMO, COTTONMOUTH
ROW D: EGO, VULTURE, HELA, ERIK KILLMONGER
ROW E: THANOS, JIGSAW, MYSTERIO, AGATHA HARKNESS