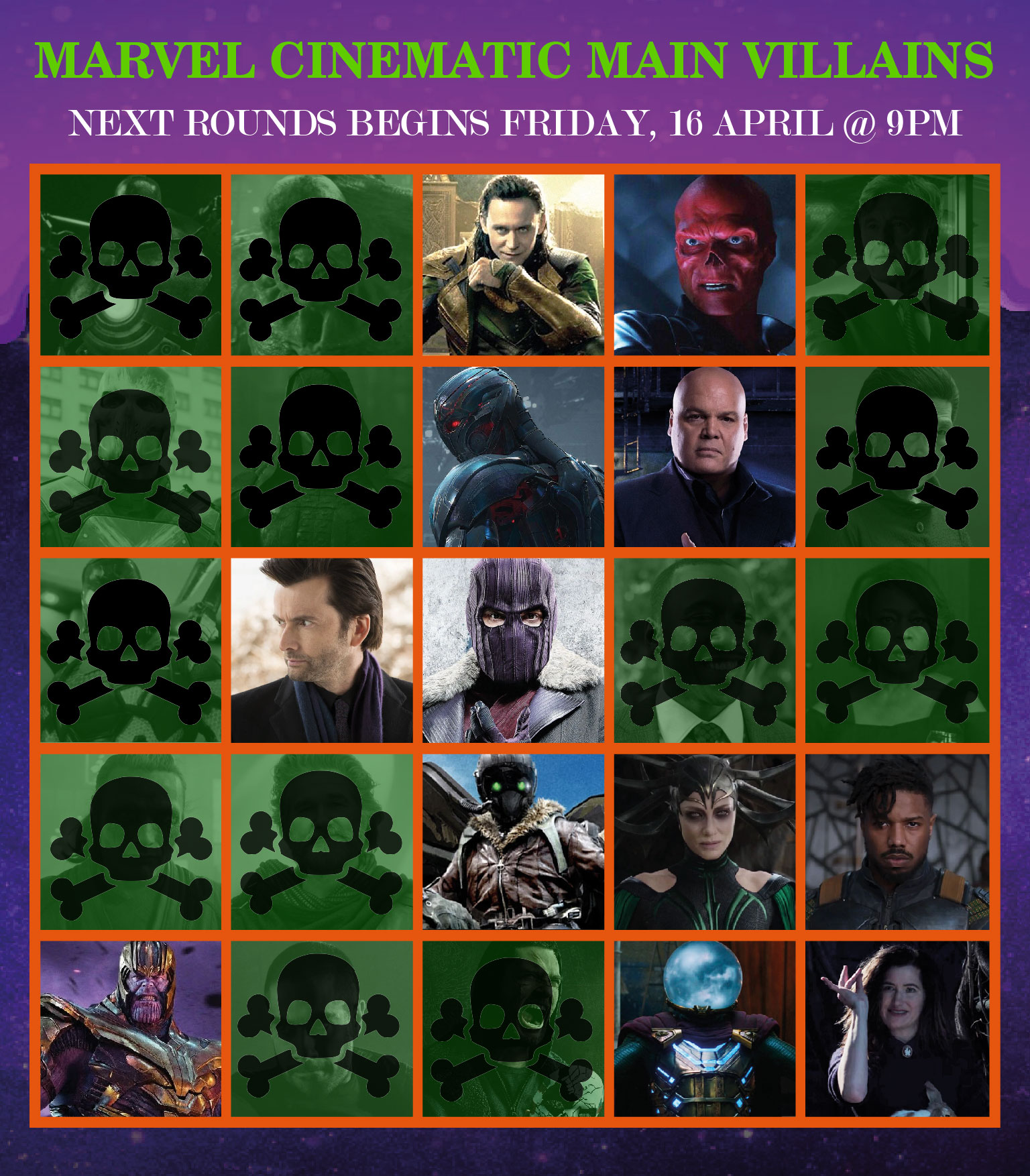 EGO ELIMINATED❌ MCU MAIN VILLAINS ELIMINATION CHALLENGE 💀⚠️ PLEASE WRITE CHARACTER NAMES YOU WANT ELIMINATED FROM THE COMPETITION AND ONLY THOSE POSTED BY THIS ACCOUNT. ALL OTHER COMMENTS AND LIKES WILL BE COUNTED AS VOTES. ⚠️
Being a godlike species, Ego feels that all the living species around the galaxy are consider unworthy for his celestials beings like him. Despite making through numerous rounds of challenge, Ego's selfish behaviour and feeling prideful for his personal goals has cause him to lead his downfall. His reign of remaking his own image has come to an end when the voters planted a bomb inside the core of his planet. Making him perish just like the living mortals. With Ego's gone on the 13th place, there are only 12 villains standing for the champion. Which of these great cosmic, schemers and intelligent shall reign supreme as The Greatest MCU Villain Of All Time? Vote for your LEAST favorite in the comments below.
Come back Thursday, 4/15 10 PM to find out who is eliminated and who will advance into the next round of the competition and who will be perished.
ROW A: LOKI, RED SKULL
ROW B: ULTRON, KINGPIN
ROW C: KILGRAVE, BARON ZEMO
ROW D: VULTURE, HELA, ERIK KILLMONGER
ROW E: THANOS, MYSTERIO, AGATHA HARKNESS
BONUS:
For people asking where do I get this inspiration game come from: I follow the Warped Disney on Instagram. Where they also create different type of challenge. This give me an idea where I creates this game for all of you.