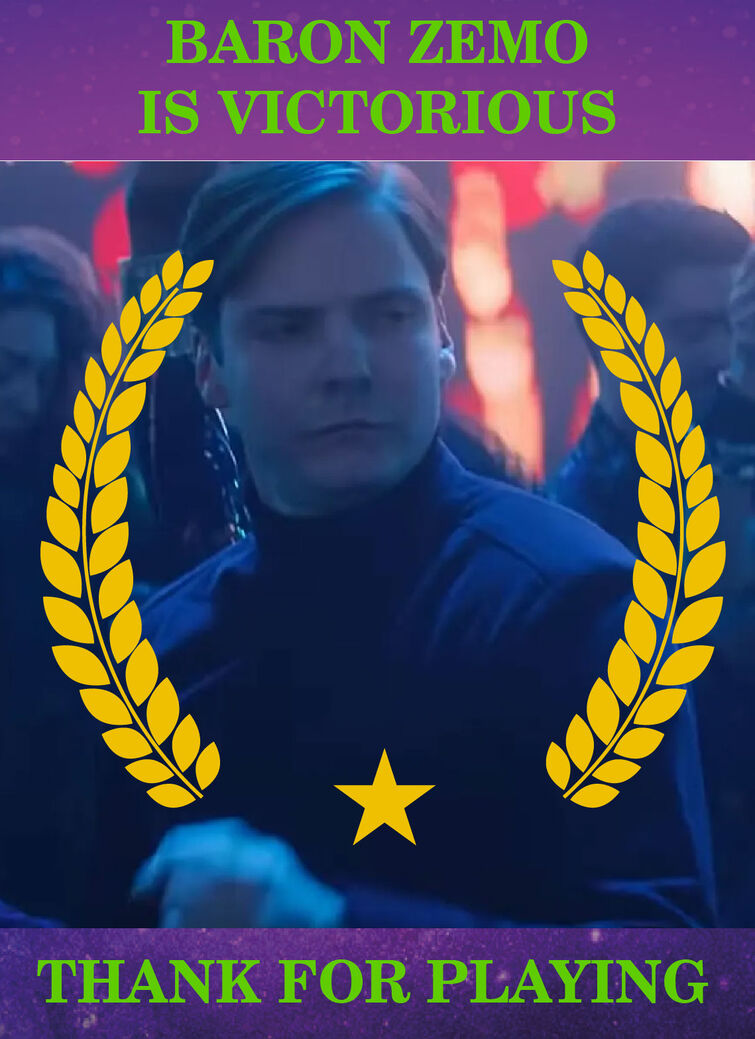 BARON ZEMO IS VICTORIOUS 👑
After twenty five rounds of fierce competition, the sokovia terrorist mastermind has outsmart the God of Mischief by tricking himself from rigged his votes. Loki has thought his magic of illusion could lure the voters into taking him the top spot after mind controlling his commander and declare himself as a God. But in a twist, Zemo has exposed his evil deed and the voters turn against him for tricking them almost become a servant. After making the Avengers destroy themselves, it's no strange that Baron Zemo has emerged from the aftermath of the battle and leave himself no harm against the enemy he faced. - And right now he dance happily as he finally declares as the greatest MCU Villains of all times.
Thank you everyone for playing and for making this a fun experience.