SPOILERS. Proceed at your own risk.
So, to give you some context, in 3-part arc called The Gilded City, Felicia and Black Fox finally went on a heist to Thieves Guild vault. They met a Gilded Saint there, who, as Black Cat's mentor planned, granted both of them eternal youth and immortality in exchange for the entire Manhattan. It could destroy the city. To stop that, Felicia used help of Odessa Drake (Guild's leader) to get to the vaults and change the deal. She refused her immortality and destroyed the deed of Manhattan. Gilded Saint pulled Black Fox into the vaults. This is the aftermath of this.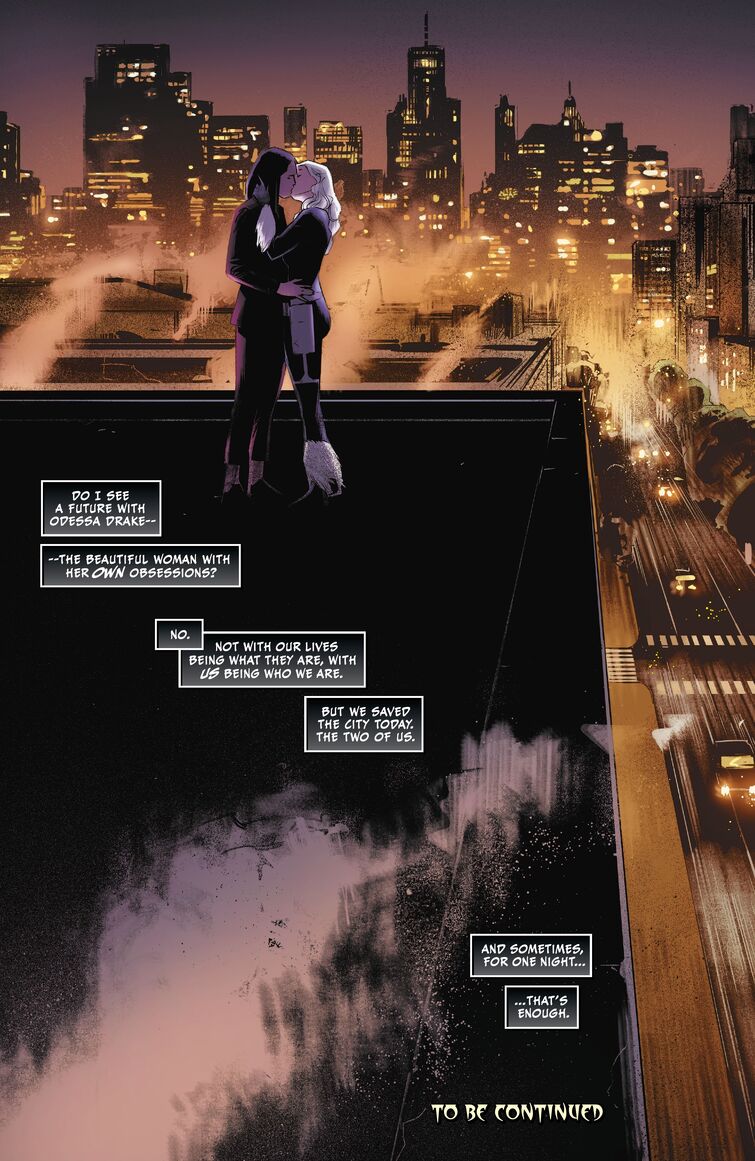 What do you think? This was a bit unexpected but I'm happy to see Felicia showing her bisexuality more. And what better occasion than the pride month itself?