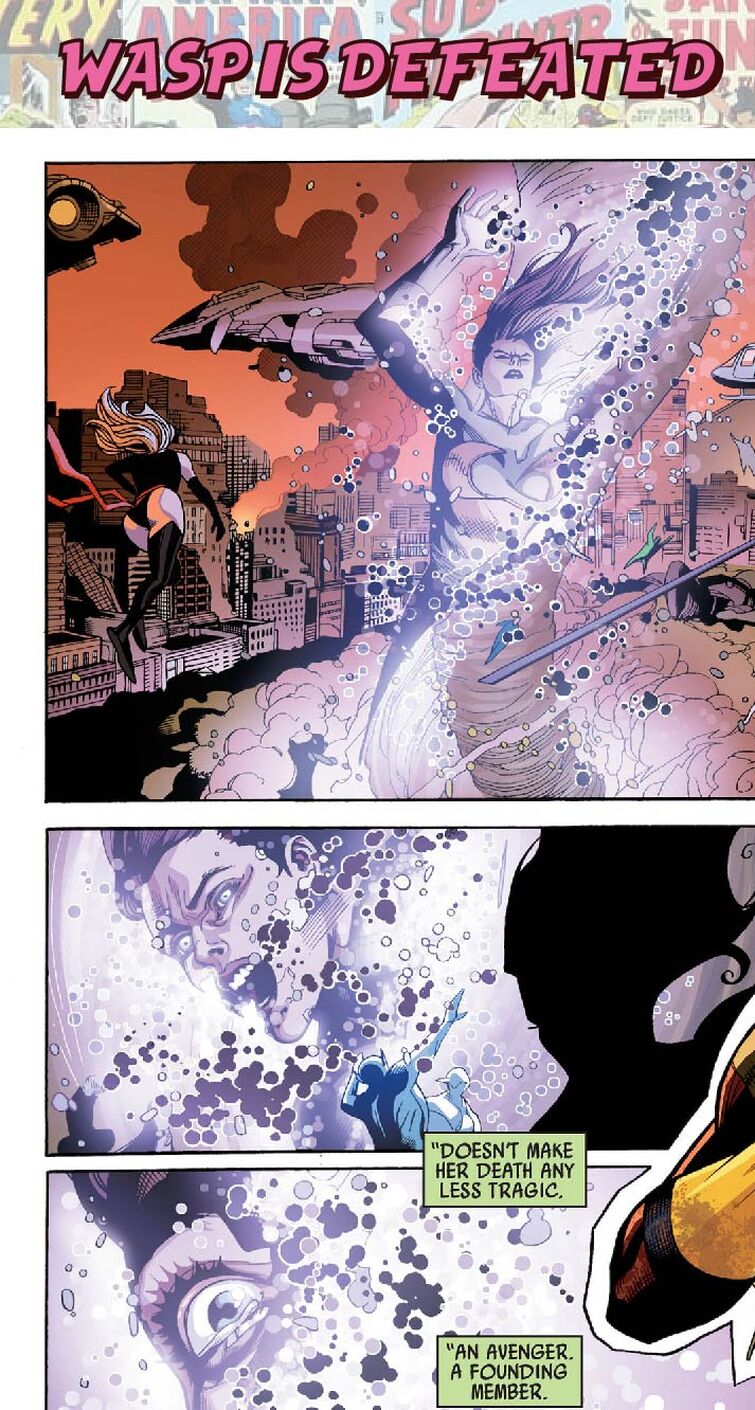 WASP IS DEFEATED.❌ FEMALE HEROINE CHALLENGE 👩🏻👯🏻‍♀️⚠️ PLEASE WRITE CHARACTER NAMES YOU WANT ELIMINATED FROM THE COMPETITION POSTED BY THIS ACCOUNT. ALL OTHER COMMENTS AND LIKES WILL BE COUNTED AS VOTES.⚠️
After reaching for the final six, the most shocking to get eliminated is none other than Wasp. As a founder of Avengers, Janet Van Dyne is the cheerful spirit who always support the team despite the circumstance. She also help the team to design some suits for the heroes. But too bad, that's all what she is good at. Not even she shrinks could prevent her from getting eliminated from the voters as she is disperse away with the bomb of pym particles. Wasp is out, securing the 6th spot. Leaving the final five of the female champions.⚠️ As with our previous challenges, be sure to like write LEAST favorite character. At the end of each round, the character with the MOST name will be eliminated.
Come back Sunday 04/4 @ 9 AM EST to find out who is eliminated and who will advance to the next round and who will be sent home.
ROW A: Captain Marvel
ROW B: Invisible Woman
ROW C: Scarlet Witch, She-Hulk
ROW D: Spider-Woman