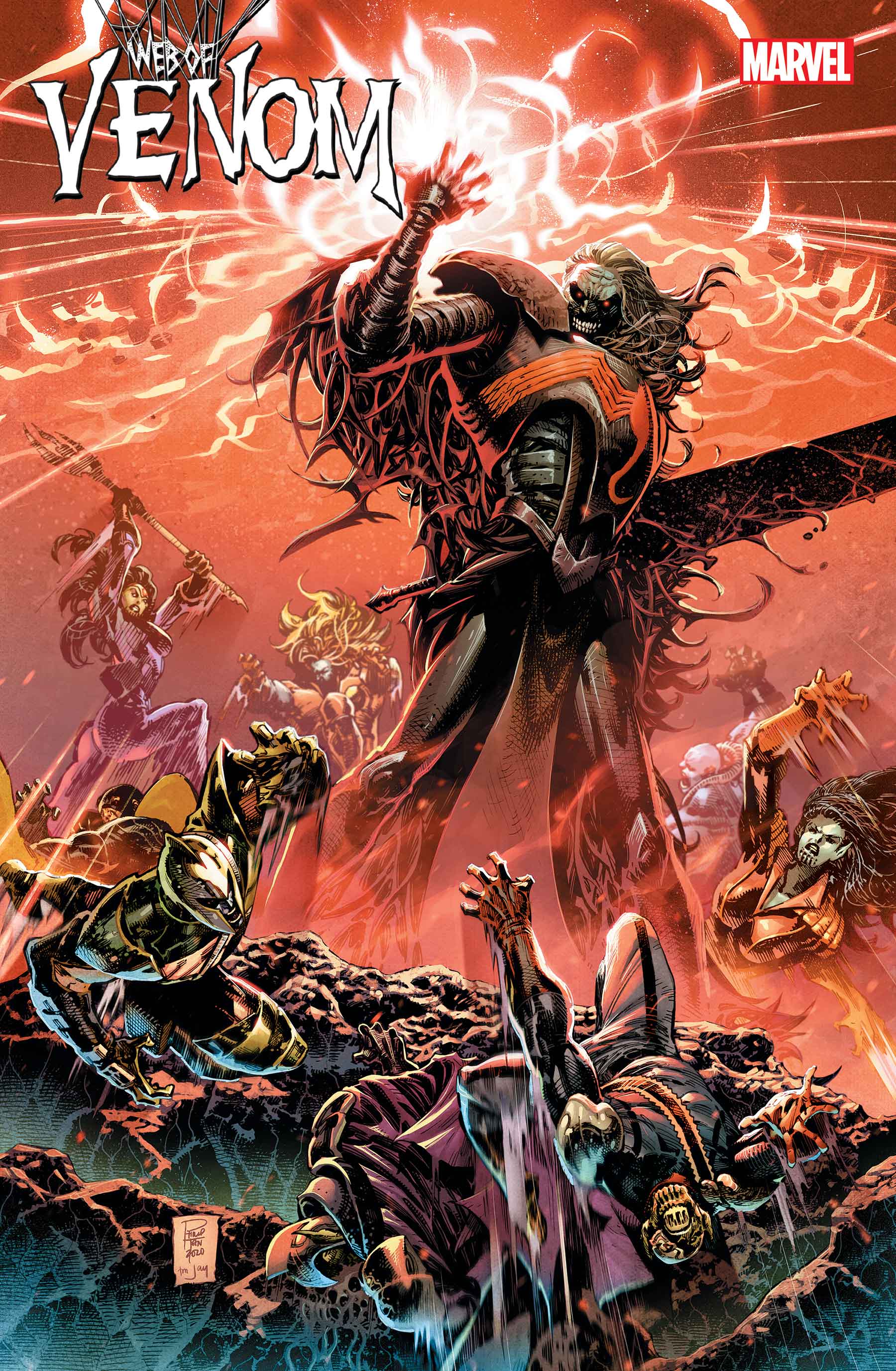 Okay!
I finally took time to read Web of Venom: Empyre's End! Overall it was an informing book, tied up Empyre but mainly focused on the coming of Knull!
(This warning will be given before every review. Spoilers ahead.)
...
For one, the art was great and made Knull look like even more of a maniacal creep. General Kalamari rescues Talos from his pod, while he repeatedly said not to rescue him. Talos had been part of a group sent to investigate a planet, and were interrupted and taken down by an armada of Knull's invading symbiotes. All of this precedes his arrival on Earth. Which makes me wonder why Knull wants Earth so badly. Does he want to enslave everyone with his symbiotes?
The most important question, though, is if this comic changed anybody's thoughts about King in Black! Or if it excited anybody who planned on reading it!