DISCLAIMER: Black Cat was, is and always will be Spider-Man villain. But she had a large role in Silk comics and that's why she's here.
Felicia Hardy a.k.a Black Cat is a master thief. She can cause bad luck and she stole Spider-Man's heart. But what does she have to do with Silk? Well, a lot.
After Peter freed Cindy from the bunker, Black Cat and Electro were the first villains they faced together.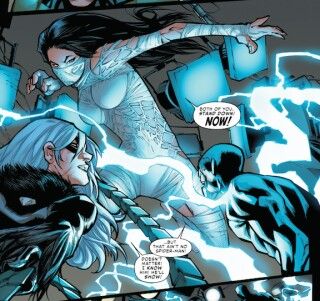 Later, in Silk run, Black Cat paid for Harris Porter's upgrades. She also fought Silk.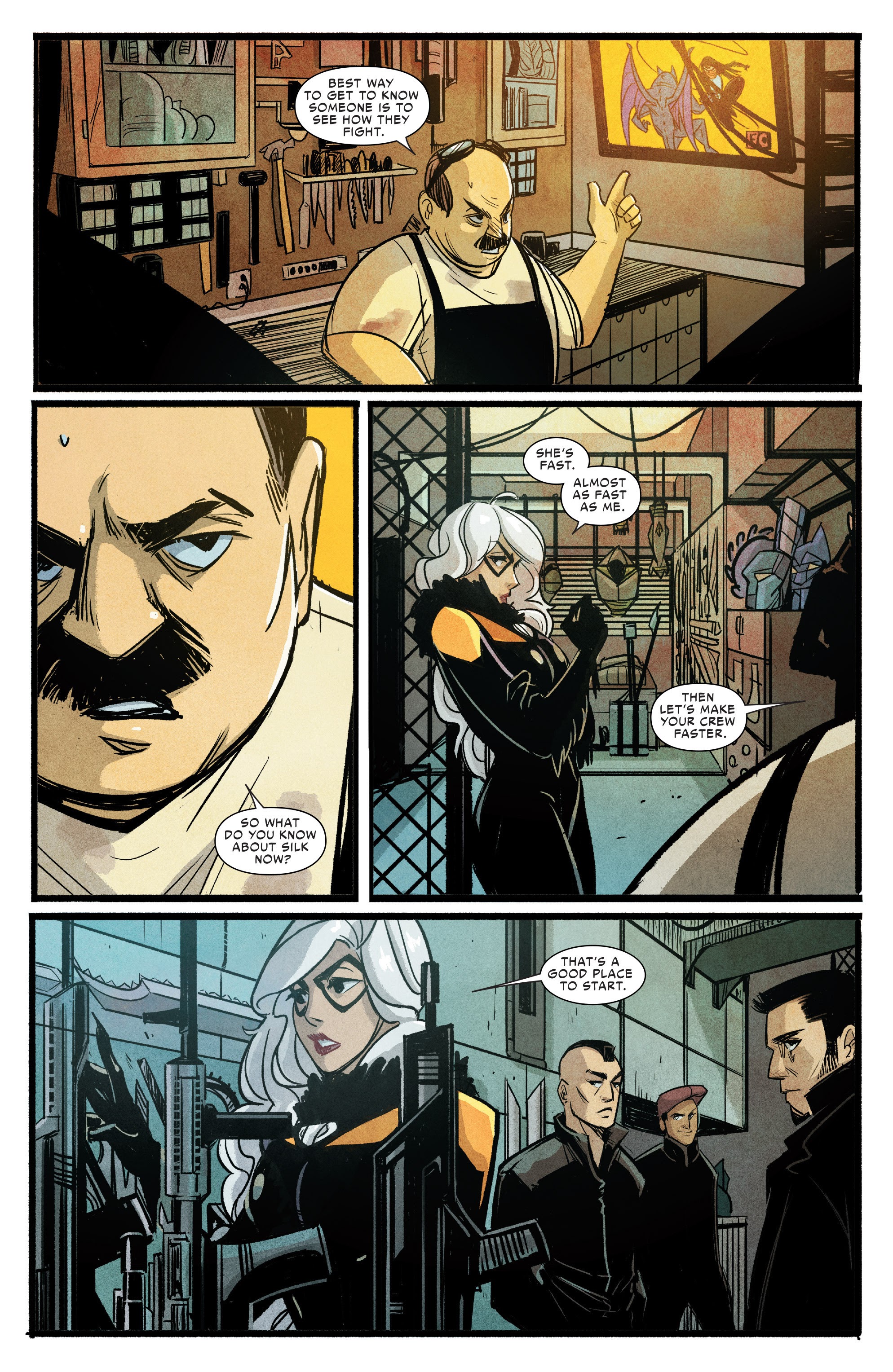 After Felicia kidnapped Marie Porter, Silk rescuesthe girl. However, the Repairman betrays Felicia,blows up one of her goons and puts Silk on an operating table. He is revealed to work with people who has Silk's parents. Before Cindy could find out about more Black Cat buries him under the ceiling for betraying her.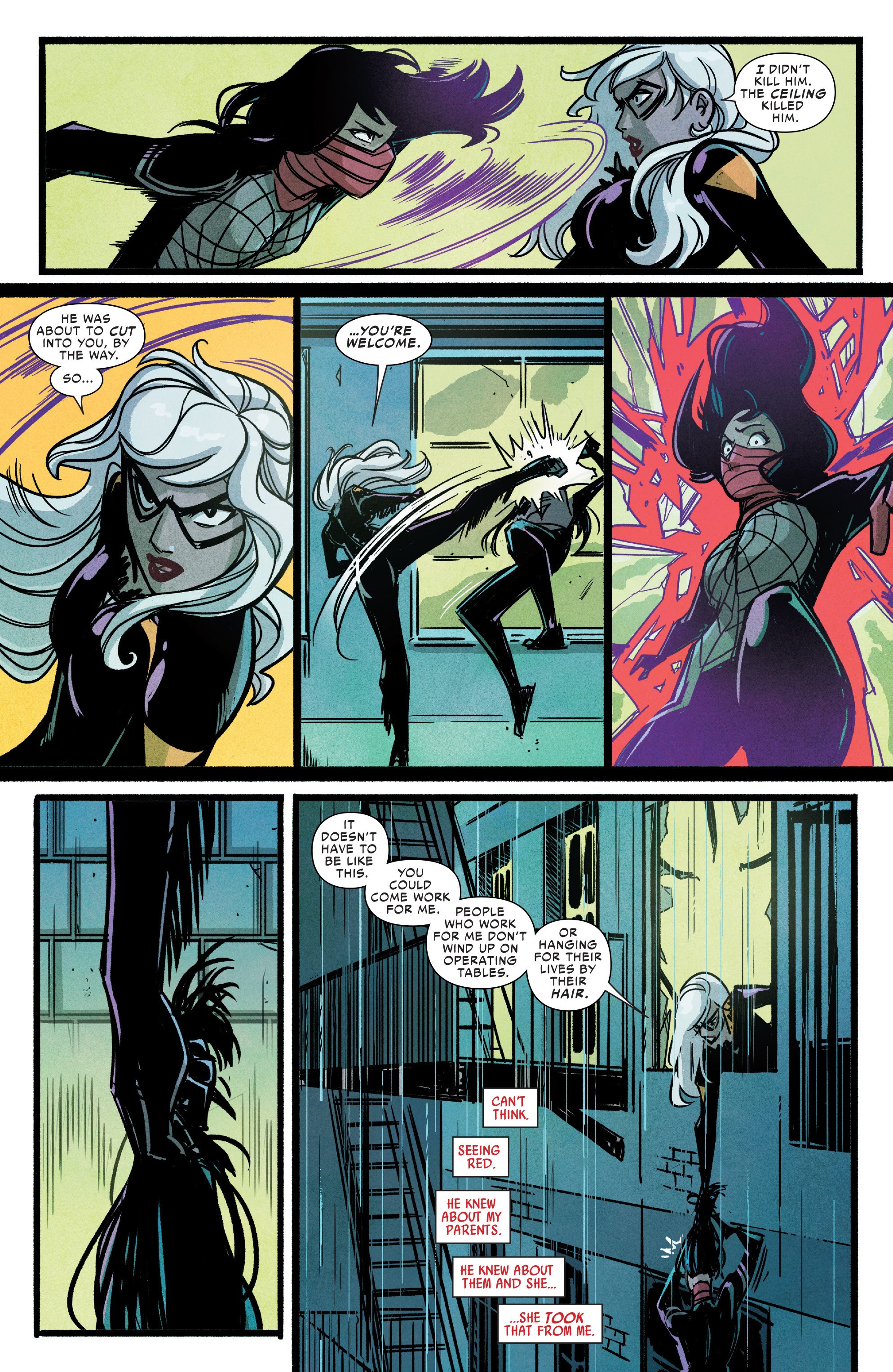 Silk gets her hair cut and tries to beat up the cat lady. However, she escapes.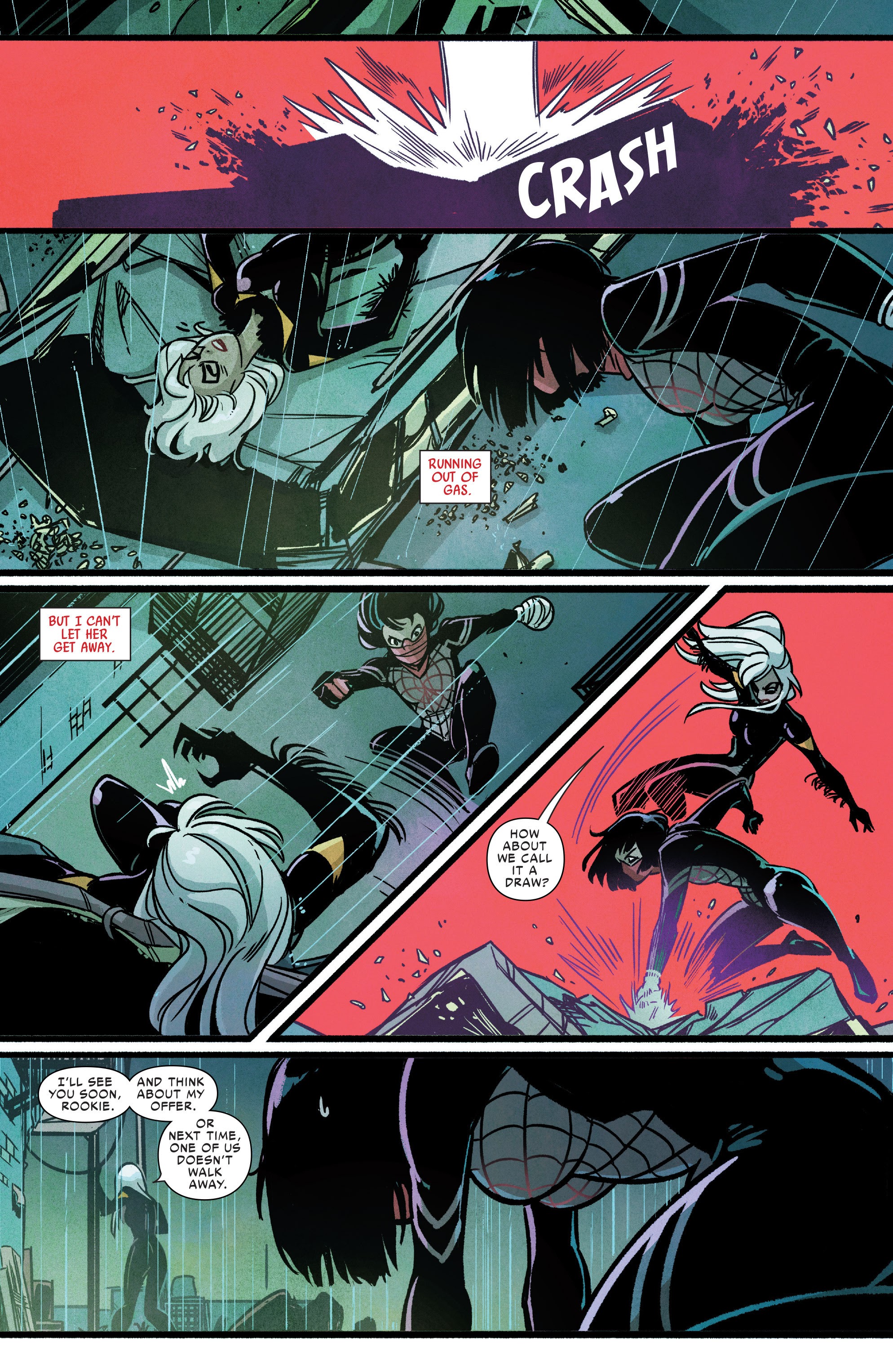 In Silk Vol 2, we see that Silk accepted her offer and wants to stop Goblin Nation, while working undercover for Mockingbird. During one of her missiions, Killler Shrike betrays her. She attacks Black Cat who cures her. She beats up Killer Shrike, who, along with Silk, was part of her plan. Cindy gains Felicia's trust and they put an end to Goblin Nation.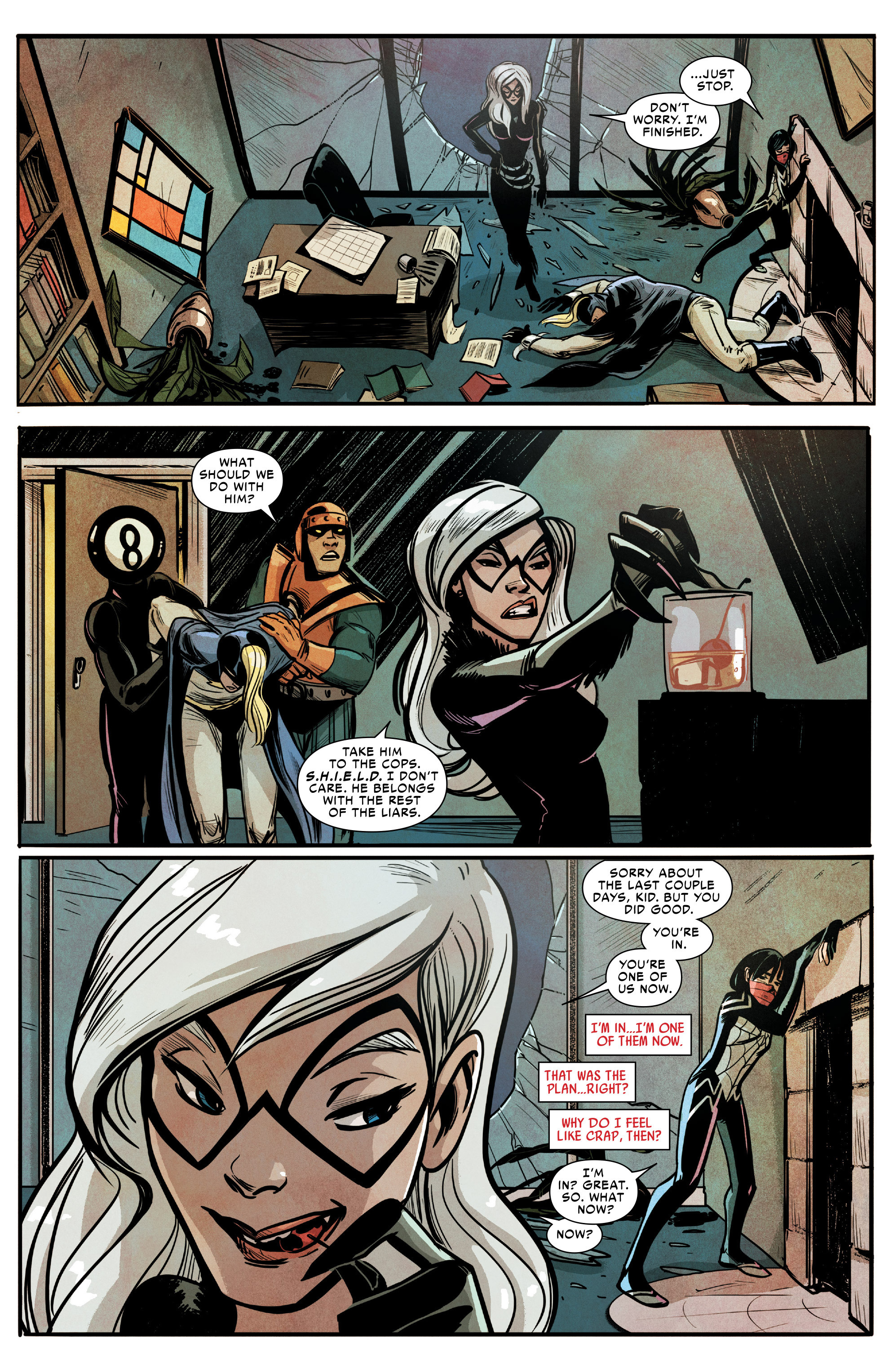 Black Cat frees her from S.H.I.E.LD. capture, believing she's a villain. During the heist on Parker Industries both share their life stories.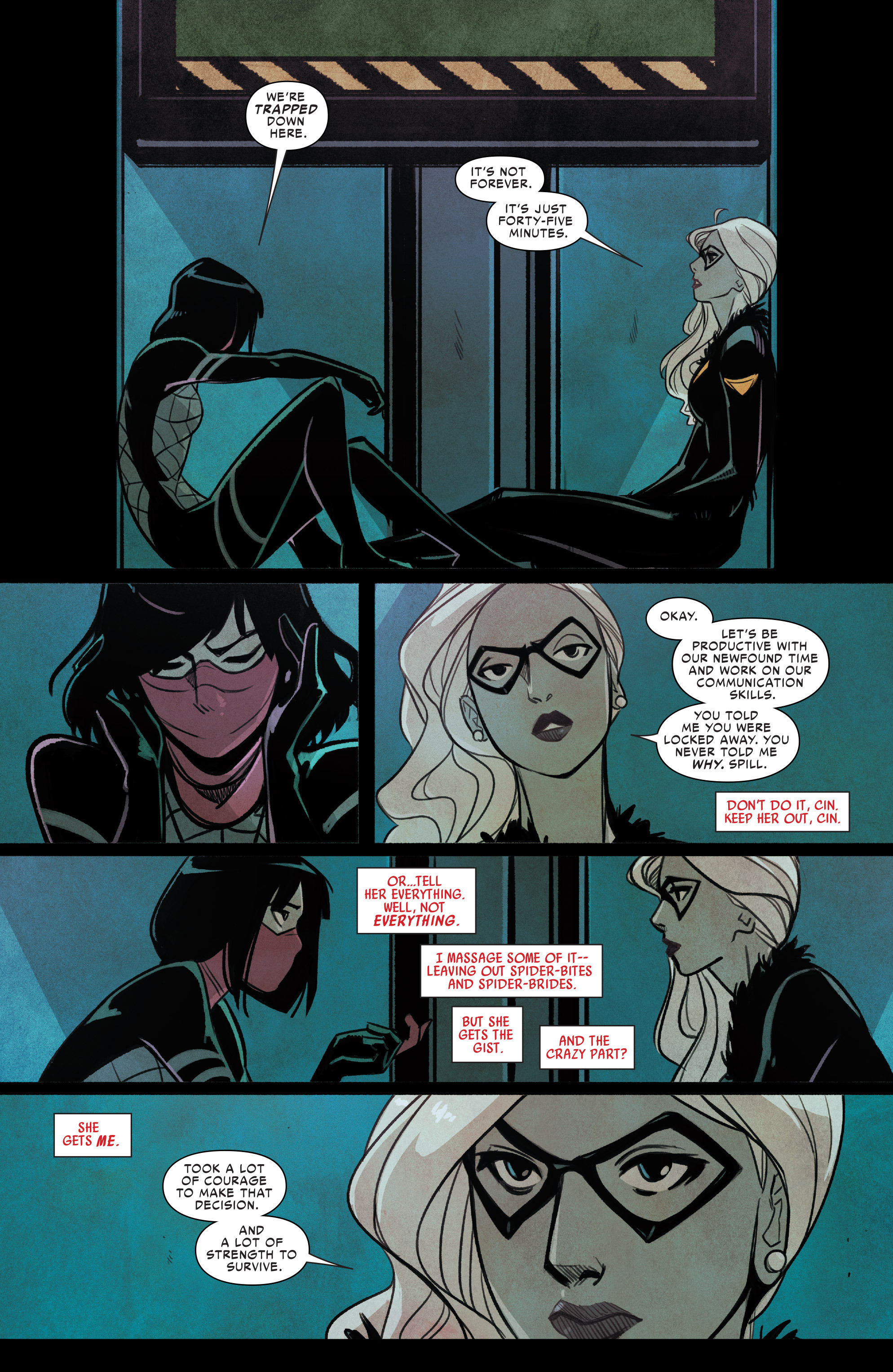 Felicia tells Cin about her motives. Silk learns that Felicia wasn't all bad. She built a giant nest egg and was ready to retire if she needed it. But Spider-Man and S.H.I.E.L.D. locked her up. So she wanted to 'show them beyond bad'.
She pats Silk on the back and says she trusts her. Mockingbird tells Silk to be careful and take down Hardy for good but Black Cat is eavesdropping.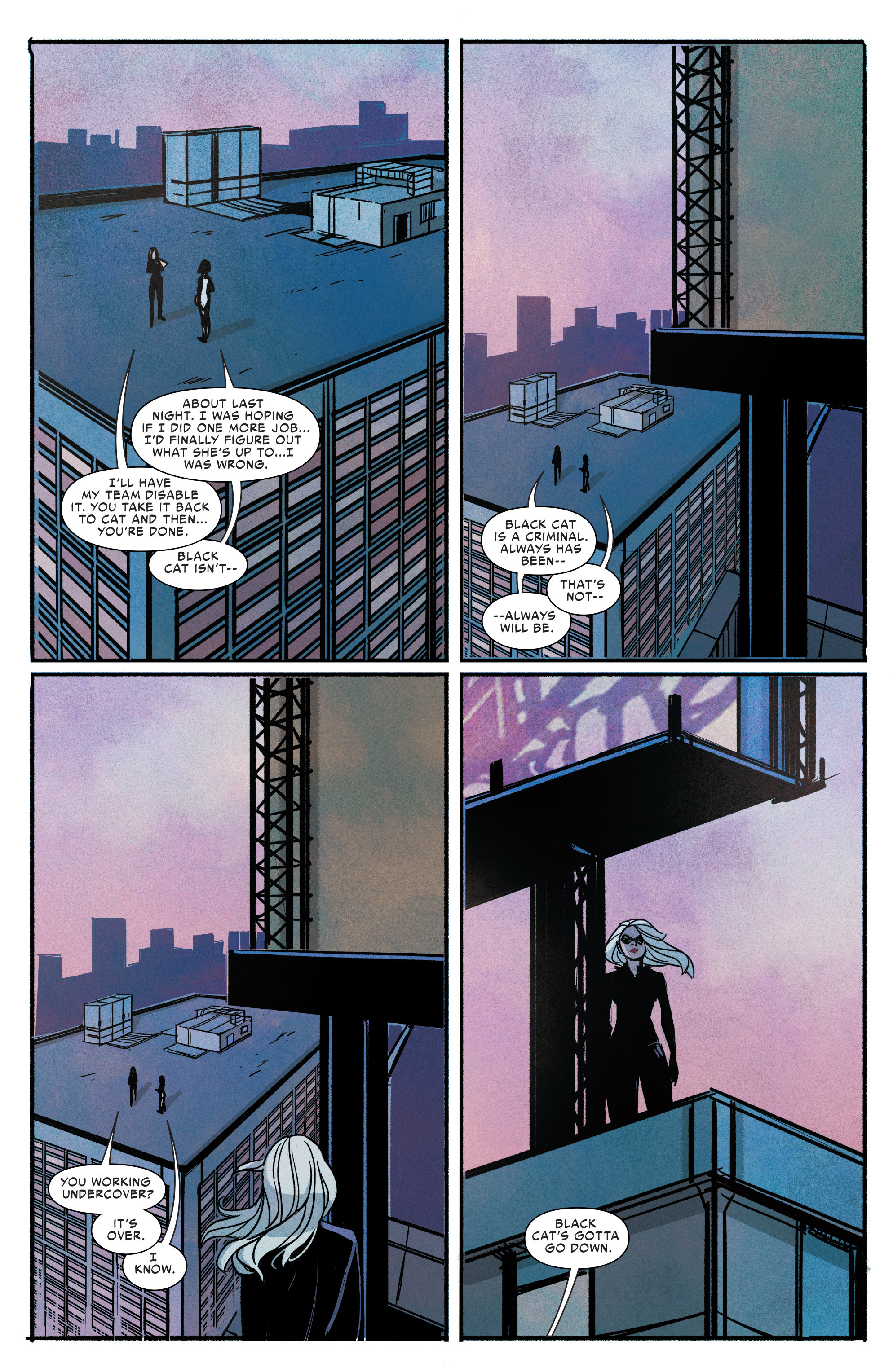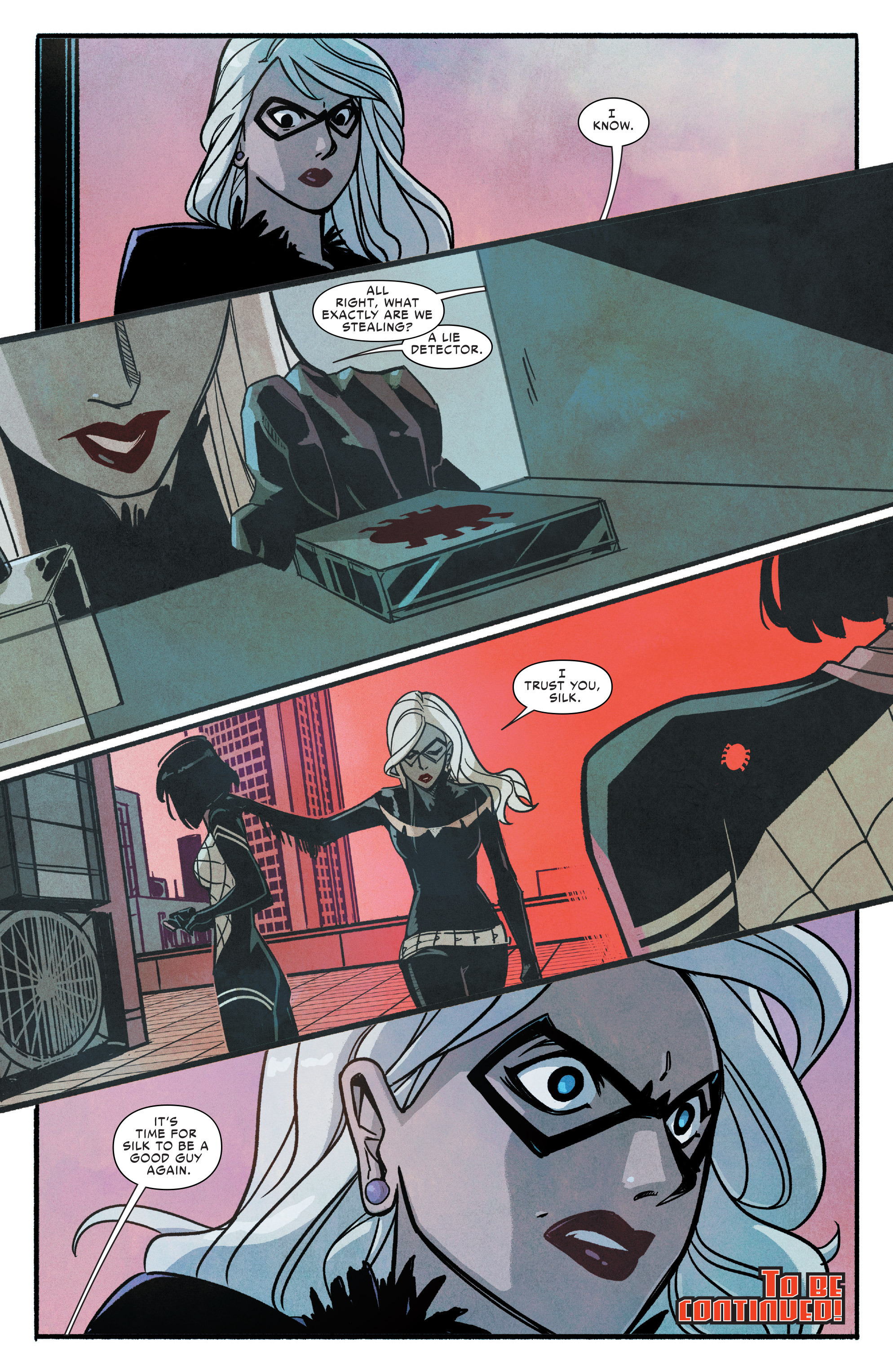 And Silk, just like The Repairman and Killer Shrike, learns in a hard way that lying to BC is a bad idea.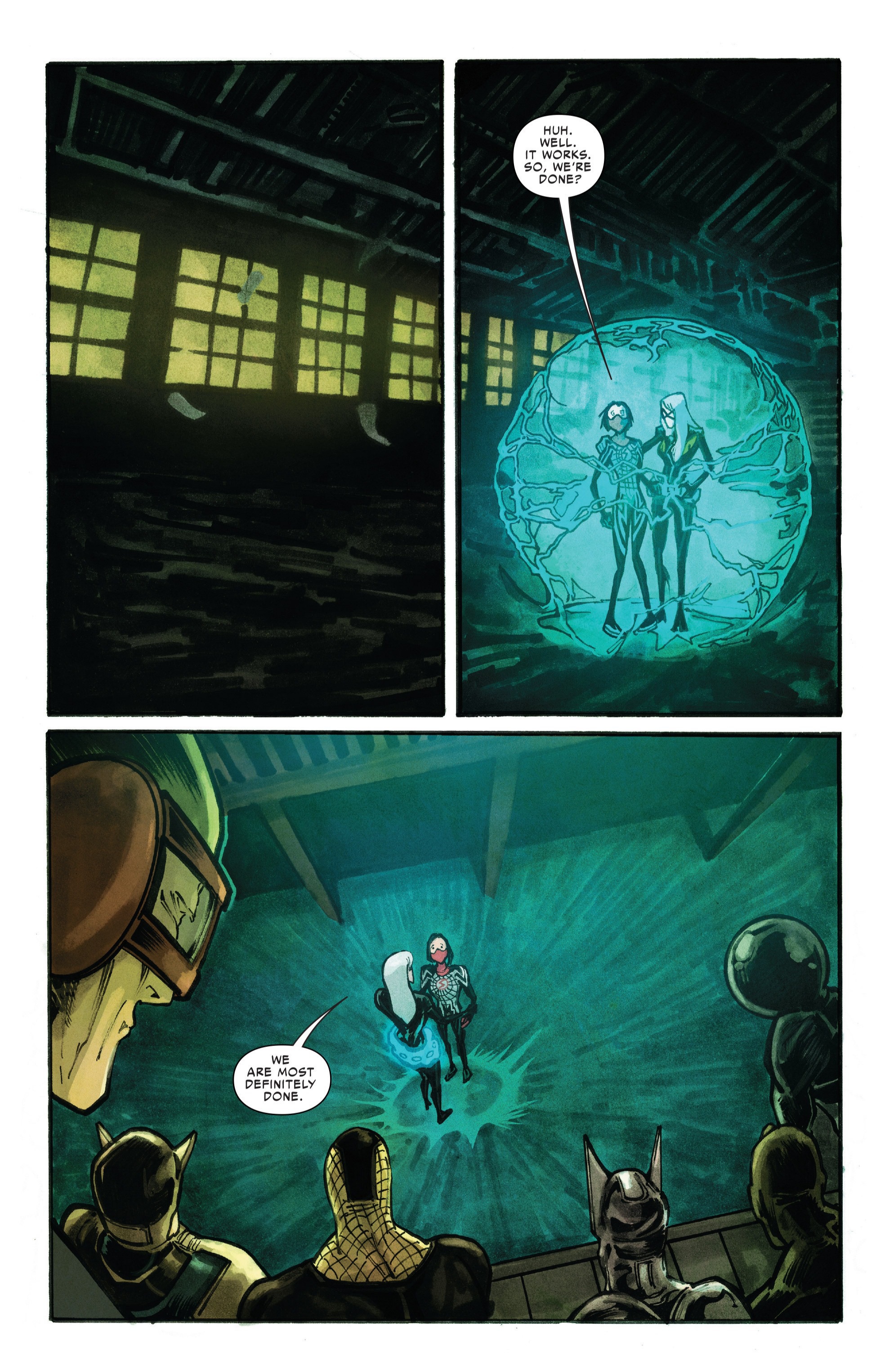 Silk is alive as Spectro rescues her but that was a close one.
So, why is Black Cat important in Silk comics? For several reasons One, Silk works for her as an undercover hero. Two, as I showed you (I hope) Black Cat treats Silk friendly but in a slightly different way than Rage.
What do you think about BC in Silk comics? I like her because she understood a little how the bunker experience was hard for Cindy.
(edited by Lagvaldemag)