SPOILERS. Proceed at your own risk.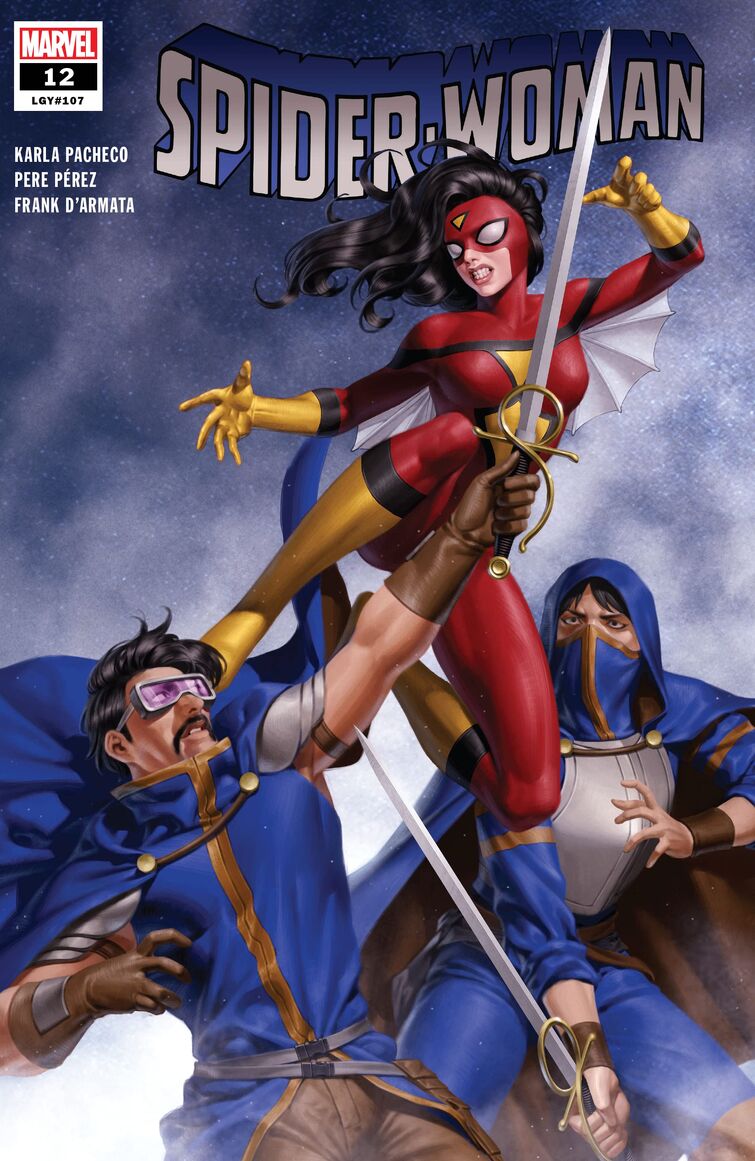 Jess goes to visit Luis in jail where he reveals origin story of Twin Blades of Toledo. There were two brothers who made swords of the rock from the skies. They used them for conquer and greed. When they died, indegenious people hid them, passing them from genertation to generation and wanting to use them for good. Ray and Luis have the same purpose. One of the brothers breaks in to free the other. He cuts the iron bars releasing criminals on Jess as a discration. Luis fights Ray, who cannot handle the power of both swords. Ray has his arm cut. Spider-Woman detaches her gliders and uses them as hand fans. She defeats both brothers and puts them in jail. Back at home, Roger breaks up with Drew for not respecting him which leaves her devastated. Ray gets a new metal hand from Luis and they plot their revenge.
Pros:
Web hand fans are so cool.

It was nice to see the origin of Twin Blades of Toledo.
Cons:
What did you think about this issue?