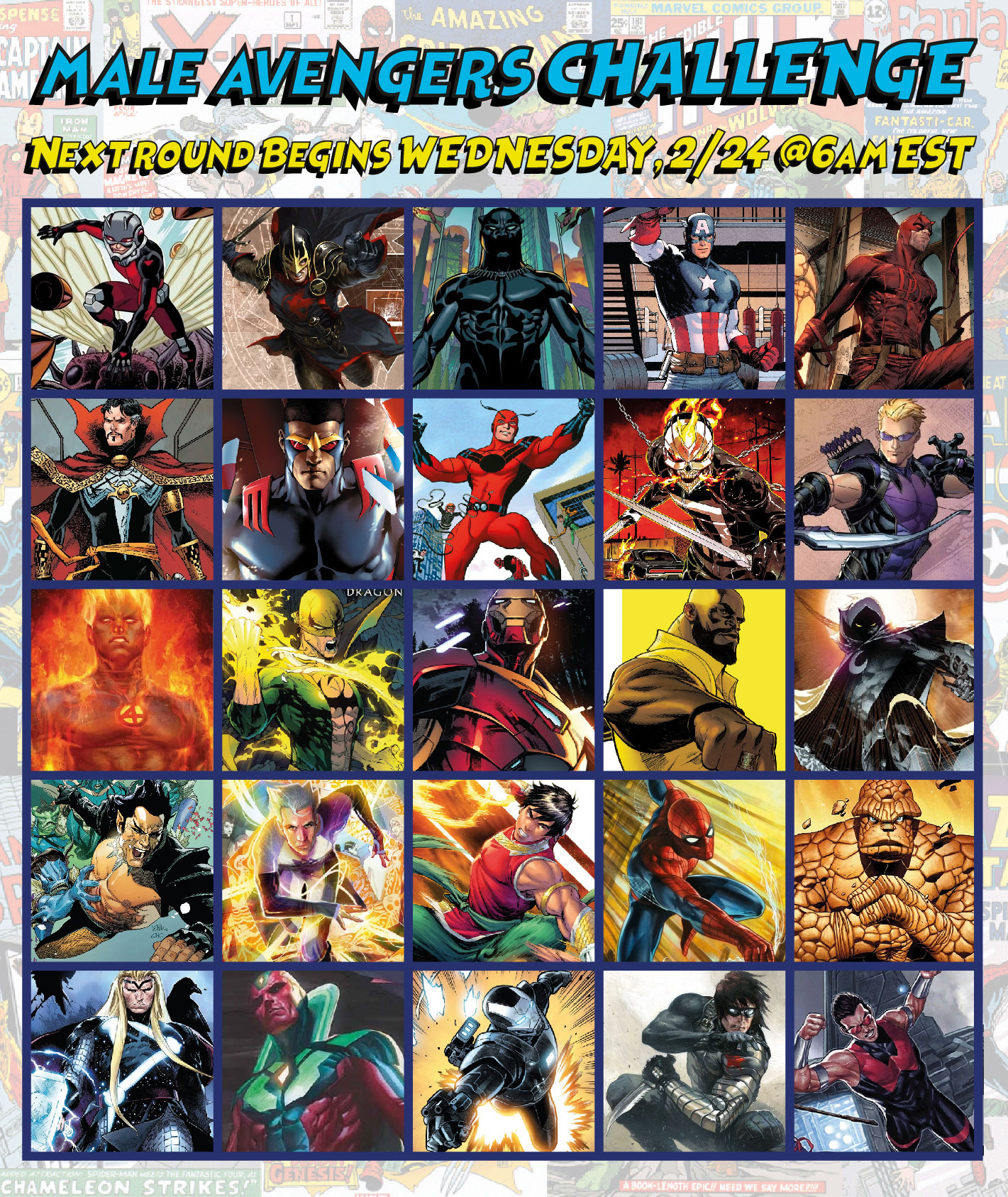 ⚠️ PLEASE LIKE CHARACTER NAMES YOU WANT ELIMINATED FROM THE COMPETITION POSTED BY THIS ACCOUNT. ALL OTHER COMMENTS WILL NOT BE COUNTED AS VOTES. ⚠️
⚠️ Be sure to like your LEAST favorite character. At the end of each round, the character with the most likes will be eliminated.
Come back Wednesday 02/24 @ 6 AM EST to find out who is eliminated and who will advance to the next round and who will be sent home.
ROW A: Ant-Man, Black Knight, Black Panther, Captain America and Daredevil
ROW B: Doctor Strange, Falcon, Hank Pym, Ghost Rider (Robbie Reyes), Hawkeye
ROW C: Human Torch, Iron Fist, Iron Man, Luke Cage, Moon Knight
ROW D: Namor, Quicksilver, Shang Chi, Spider-Man, Thing
ROW E: Thor, Vision, War Machine, Winter Soldier, Wonder Man