First of all of this is my personal opinion and there is nothing to say it is most relatable or relevant.
Immortal Hulk is going more complicated issue by issue. With that said, Nearly every Gamma related character is immortal now, but is it making any sense ?
So after digging some issues, I found some clues and threads to relate this thing...
1. Properties of Gamma:
Brian Banner was one of the physicists who were working about Gamma's properties. He found it has a hidden third form other than Wave and Particle , but in term of Bruce's birth, he was distracted from his research..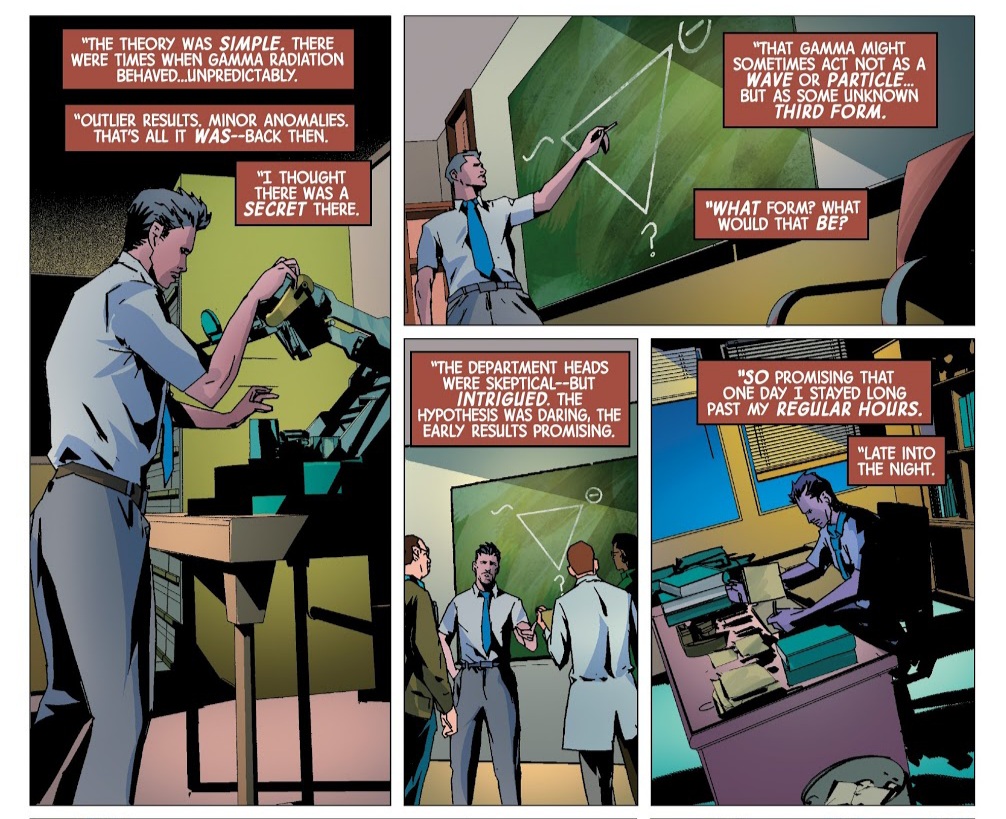 And in his afterlife he found the secret of Gamma peculiar magical nature.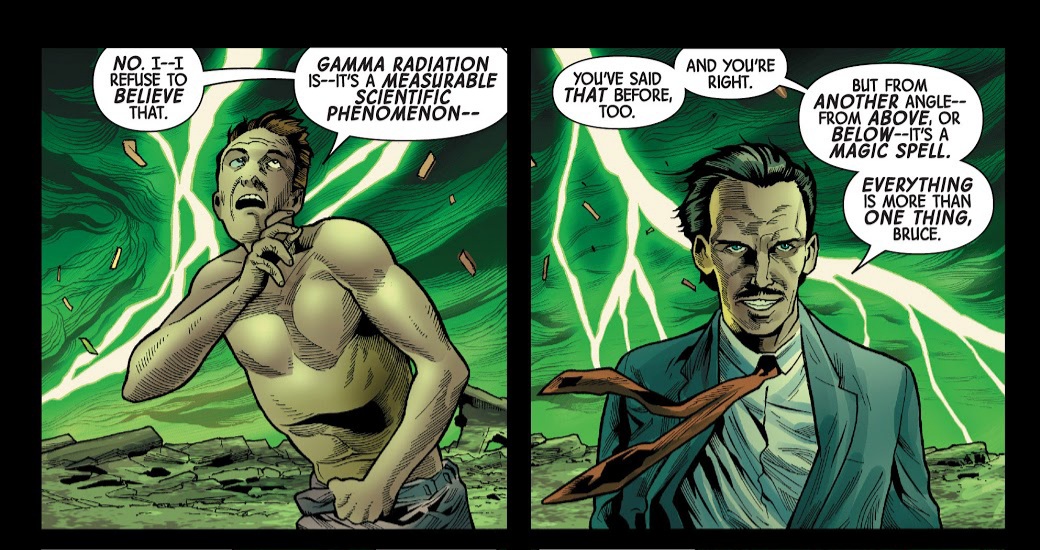 That is more interesting, cause Leader reveals there are overlapping possibilities with Gamma and Cosmic Rays, it is possible that they share same source. Also Brain has revealed that Gamma was originated from The One Below All's Hell.🤔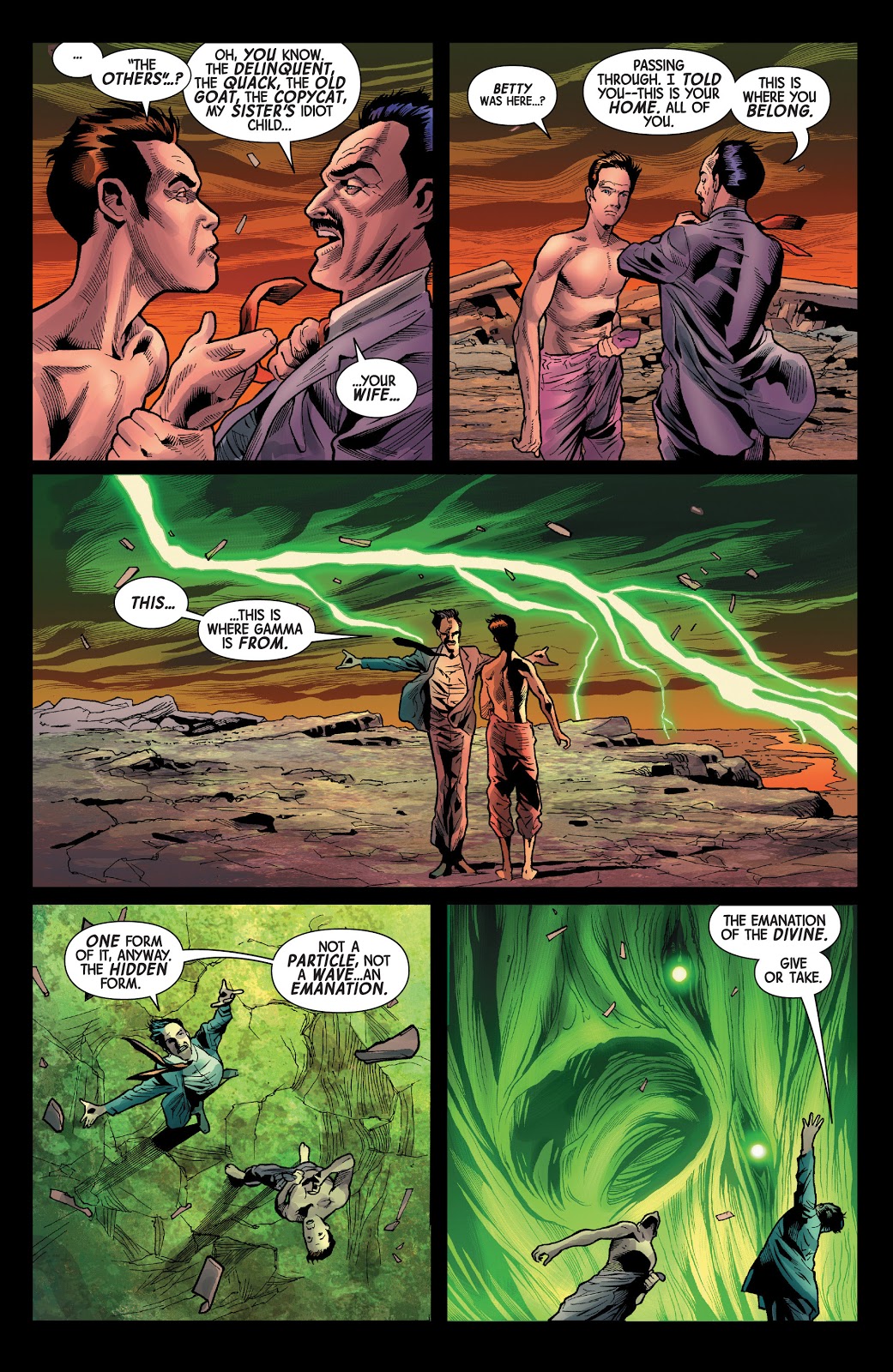 2. The One Below All & The Green Door
Now TOBA is the opposite of TOAA in marvel universe. So, he is existing here as long as TOAA does. His physical form is not known for now other than Green Cloudy form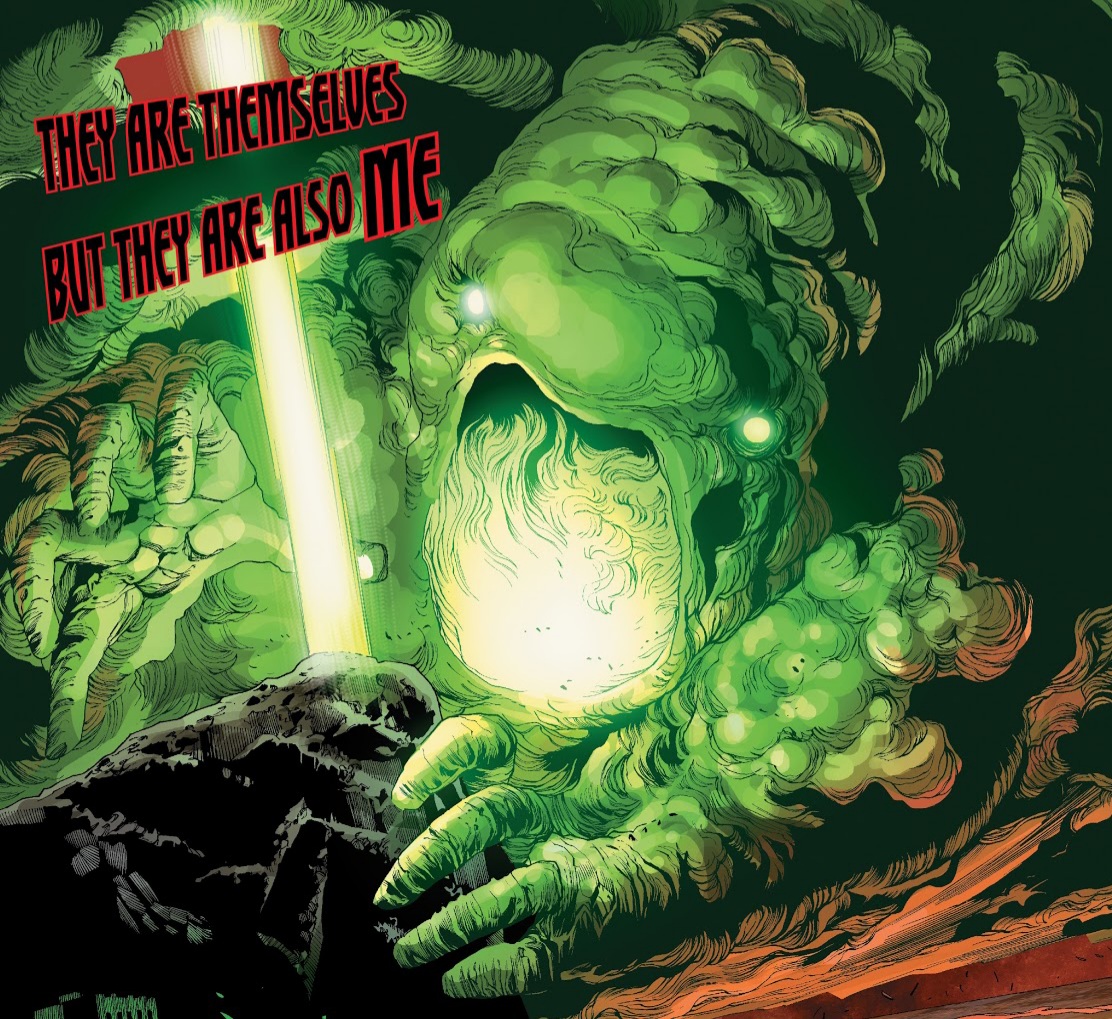 Or in Brian Banner's body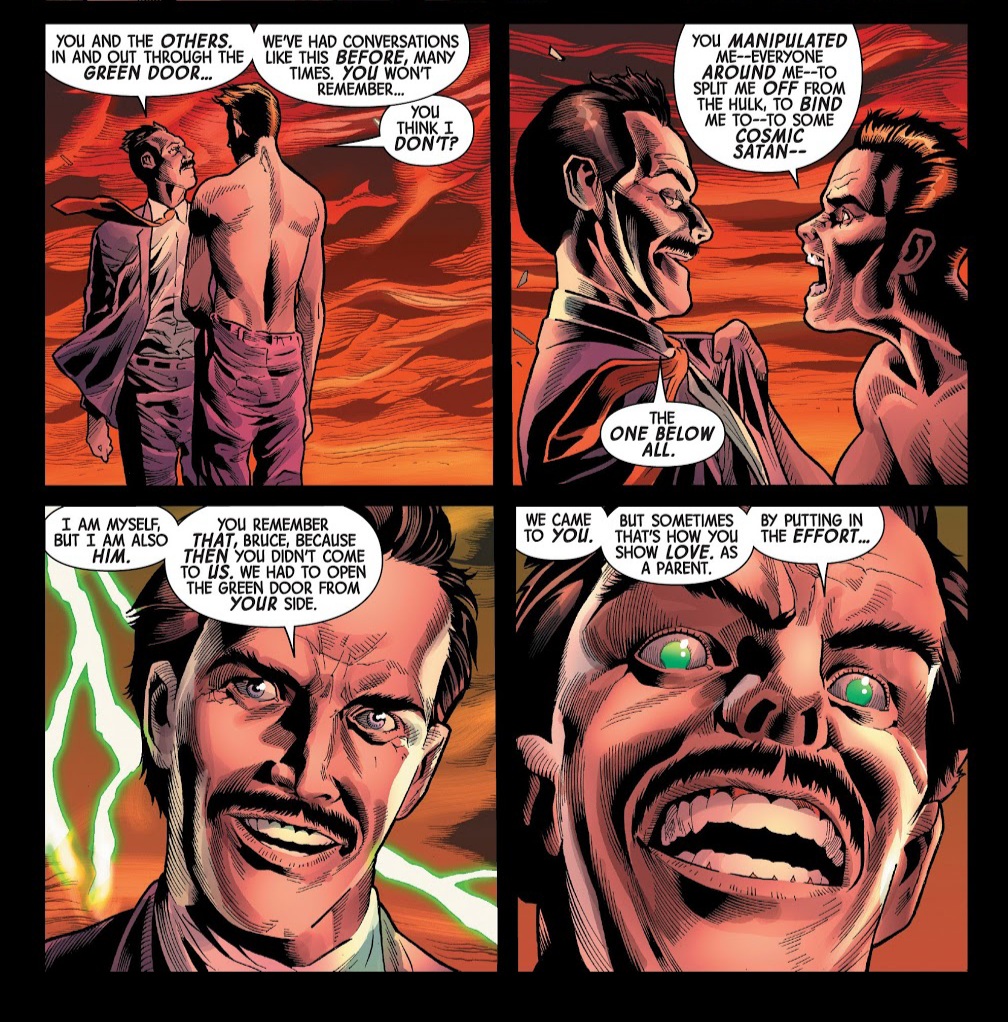 There are some types of hell we can specify, Asguardian Hel, Mephisto's Hell, Death's Realm, TOBA's Gamma Hell.
The unique features of Gamma Hell, it has a Green Door by which the soul here can travel to living dimension. Many Gamma related dead characters came back by this like Rick Jones, Leader, Ross, Doc Samson and more.
There are many(probably all) Gamma related characters (well I am talking about Banner and his close ones, also the Gamma infected) are connected to hell after death.
Like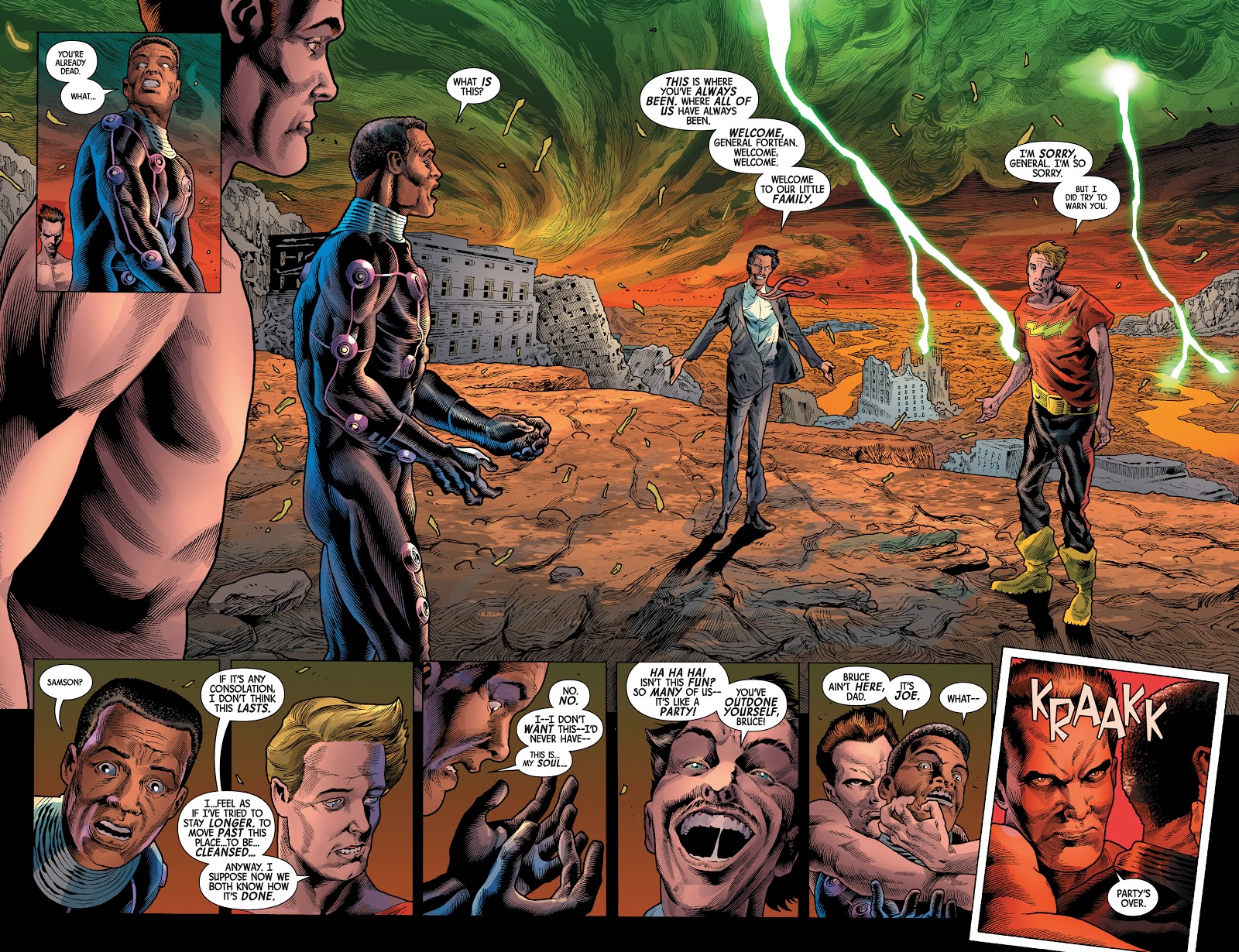 Also the others like Ross, Jones, Jackie McGee, Betty, Walter, Creel and Jennifer (reveals in #34 that he died in Civil War 2 and came back later)
So why actually Mr. TOBA is letting them live after their death? Well I have another point for this.
3. 9th Cosmos: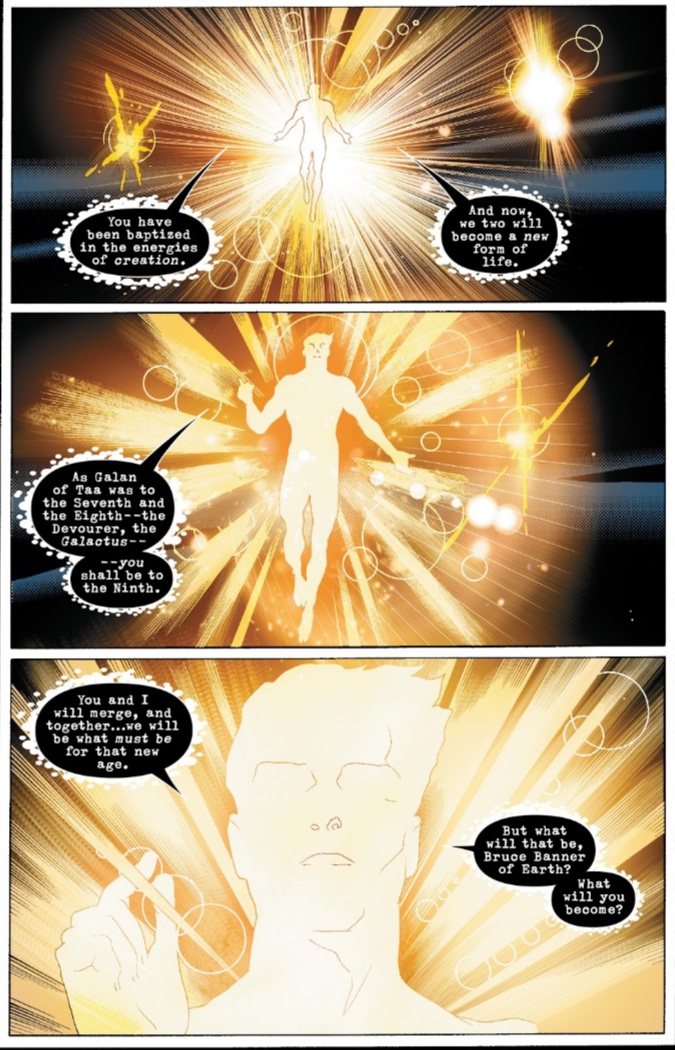 So far we can see Gamma has magical nature and there is realm where a Gamma Cosmic Satan is giving lives to G-people and making them Immortal. But, what is his motives behind that? TOBA does not have a definite Physical form he needs a host to travel through worlds, like he took Sasquatch's body or Brain's body. But his real goal is to take Bruce's body to conquer the existence.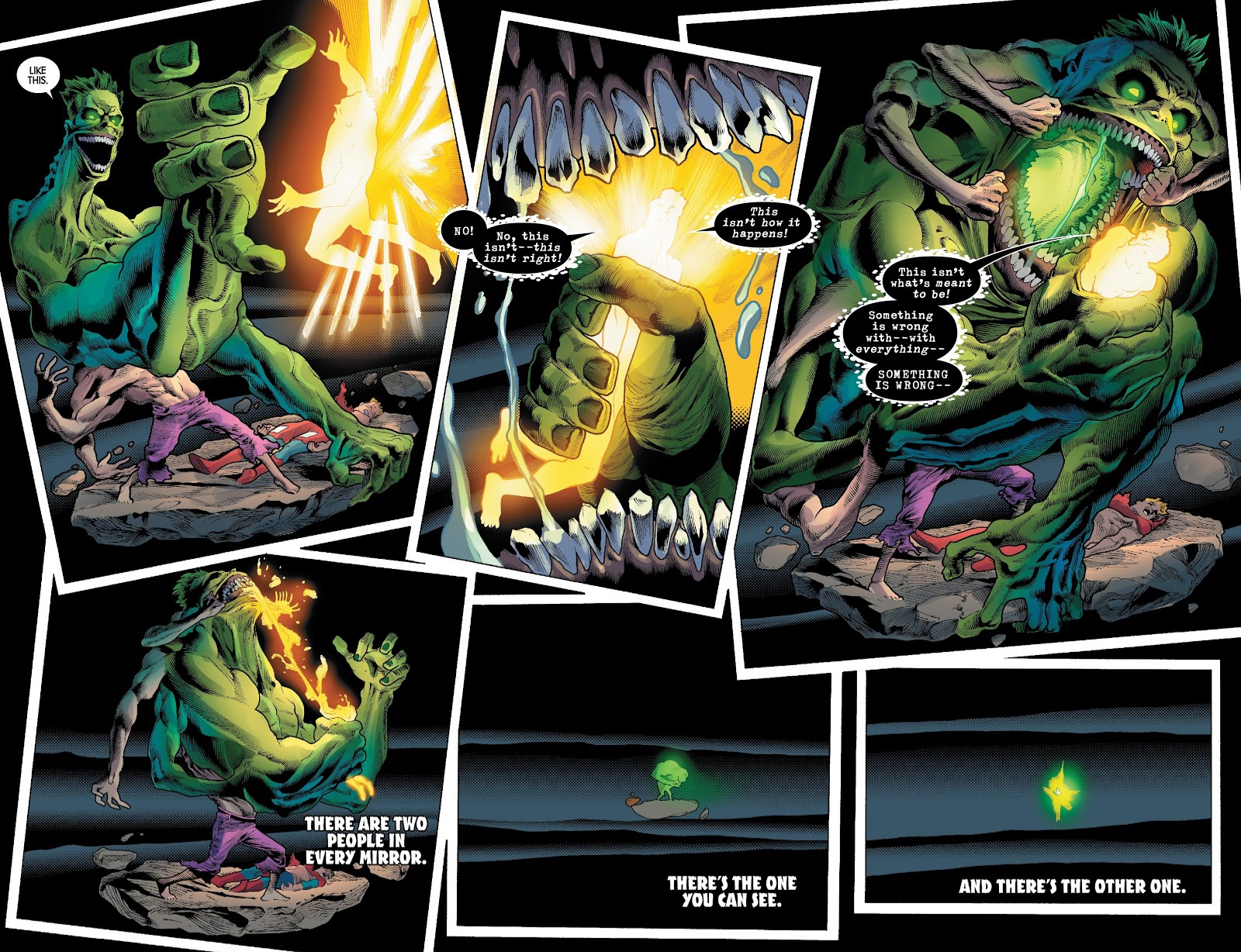 Which he does in a district future as Breaker Apart.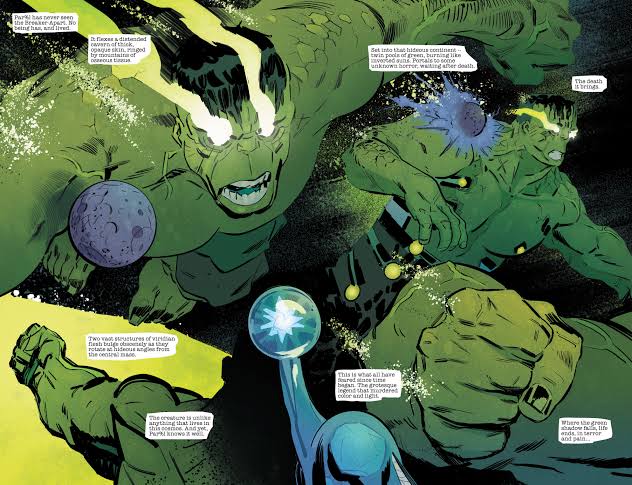 Hulk's mind and personality are pretty tough to conquer as we see Devil Hulk failed to do so.
In this destiny, TOBA needs Bruce also Brain to take over him and by special means, Leader gets a knowledge from Future. So what is the relevance of other characters, well we have see what will be next. You know if there is Demon there should be Angels also, this is how Nature works. In some manner, Ewing is upto make a separate Hulk Universe with its own rules?🤨
After so much talk (for me of course 😅), it makes sense that to conquer the multiverse, you need your pawns to live. But what about the effects?
4. Aftermath:
Since Gamma characters are Immortal now, so cosmic warlords and earth shattering events cannot kill the big Green Goony Giants. In this whole IH drama, Banner is slightly loosing control over his personalities. So Definitely we don't see any Team ups or Hulk Smashing like old days for sure but who knows?🤷‍♂️
Also for Vs Battles; Is he and other gamma characters are forbidden as Deadpool? Let me know your thoughts
Phew...😅 I tried to put my thoughts about Al Ewing's work and concept about Hulks. I hope this makes sense to you all.
(edited by Eon44yy)