I made a team of Hispanic characters.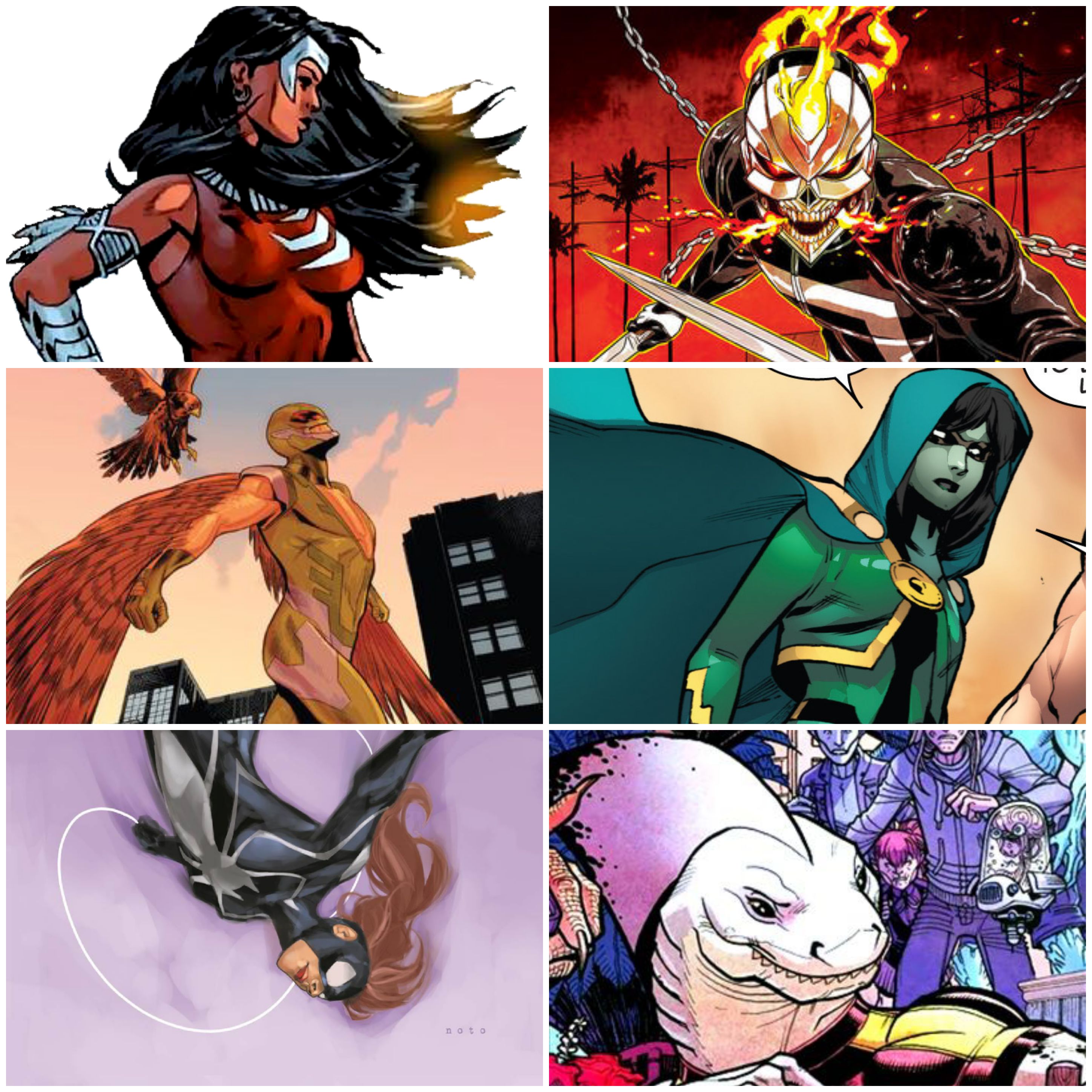 Ghost Rider (Robbie Reyes)

Falcon (Joaquin Torres)

Hummingbird

Spider-Girl (Anya Corazon)

Shark-Girl.
For enemies, I have a few.
Drug lords

Sauron

Lobo Cartel

Salamander

The Rangers (more like rivals)
What do you think? What improvements would you make?
I wa thinking of adding Sunspot, America Chavez or Inferno but I'm glad with choices I made.