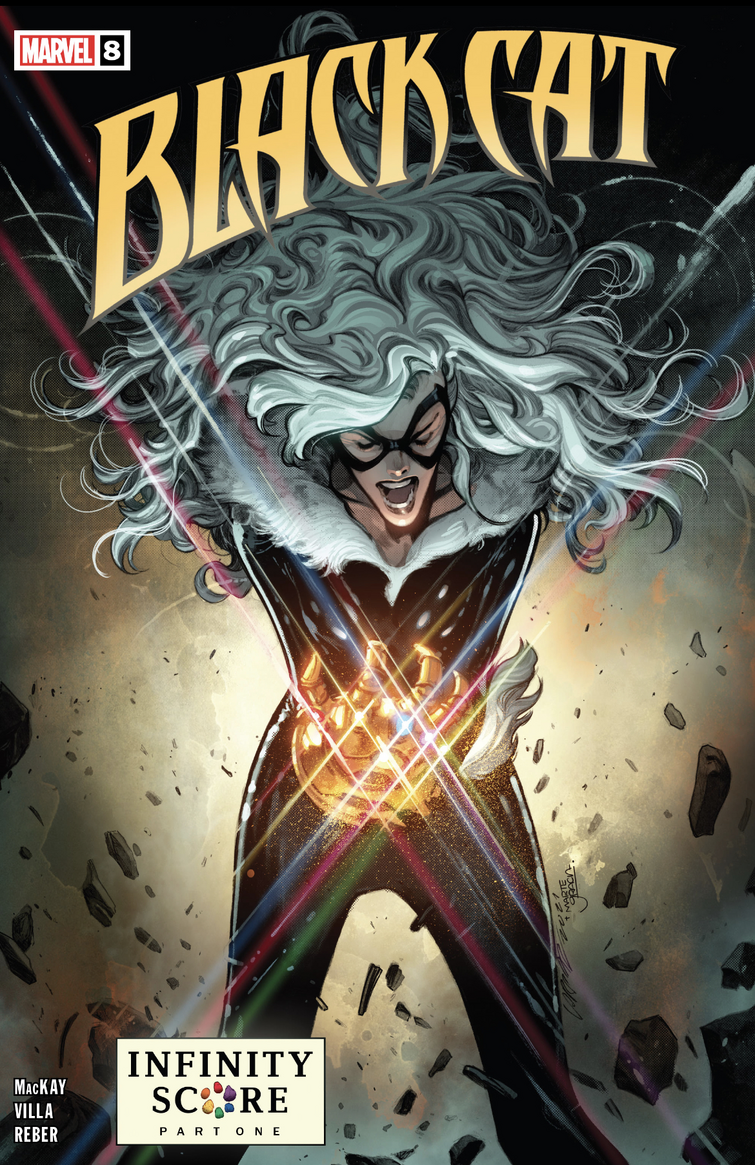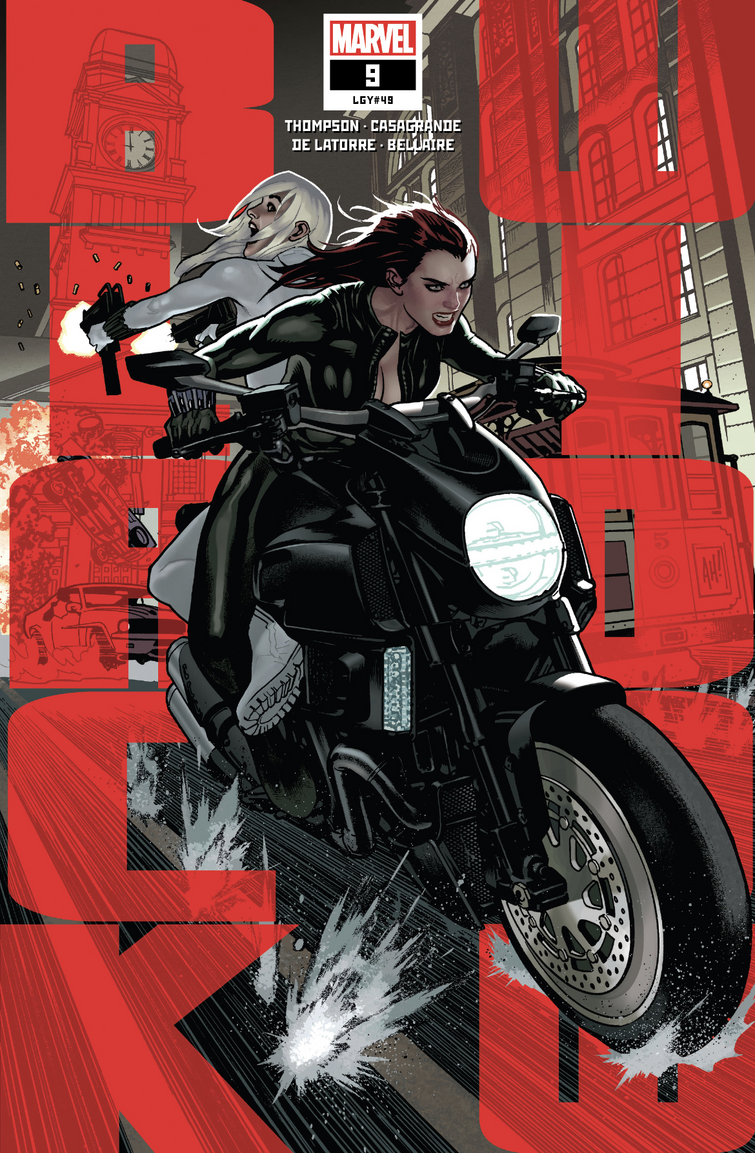 Bought the new issues of Black Cat and Black Widow and I thought about talking about them on here since I don't review new issues much.
Black Cat
The issue begins with Felicia talking about how two months have passed since Fox was dragged away by the Guilded Spirit and she shows that it affected her and she's not coping with it well. I like to think of it as Felicia feels responsible for having the Guilded Spirit to take Fox away to save Manhattan and Fox felt like a father figure to Felicia. Felicia and her men then take a container via an aerial vehicle, but Felicia gets in a fight with Fury, in which Felicia comes out the victor by throwing Fury overboard. As they arrived at their new hideout, Bruno and Korpse open a crate to reveal a woman, which I'm not familiar with and it would be much appreciated about why the woman in the crate is special. I'm looking forward to seeing how this Infinity Score event works out.
Black Widow
The issue begins right where the last one left off with Nat and Yelena being surrounded by Apogee's henchmen. Nat used some feature from her suit and I guess it stunned when she shined a laser at them. Nat, Yelena, and Lucy managed to get back to The Web and find Anya blew her cover. Nat, Yelena, and Anya arrive at Apogee's hideout, fights Apogee's followers, and then Apogee is shown to have unlocked some powers. Looking forward to how the next issue plays out.