I know, I know, I'm a week late but I was busy with work. Only today I finally found time to read this. Anyway...
Possible SPOILERS for Spider-Woman Vol 7 #13. Proceed at your own risk.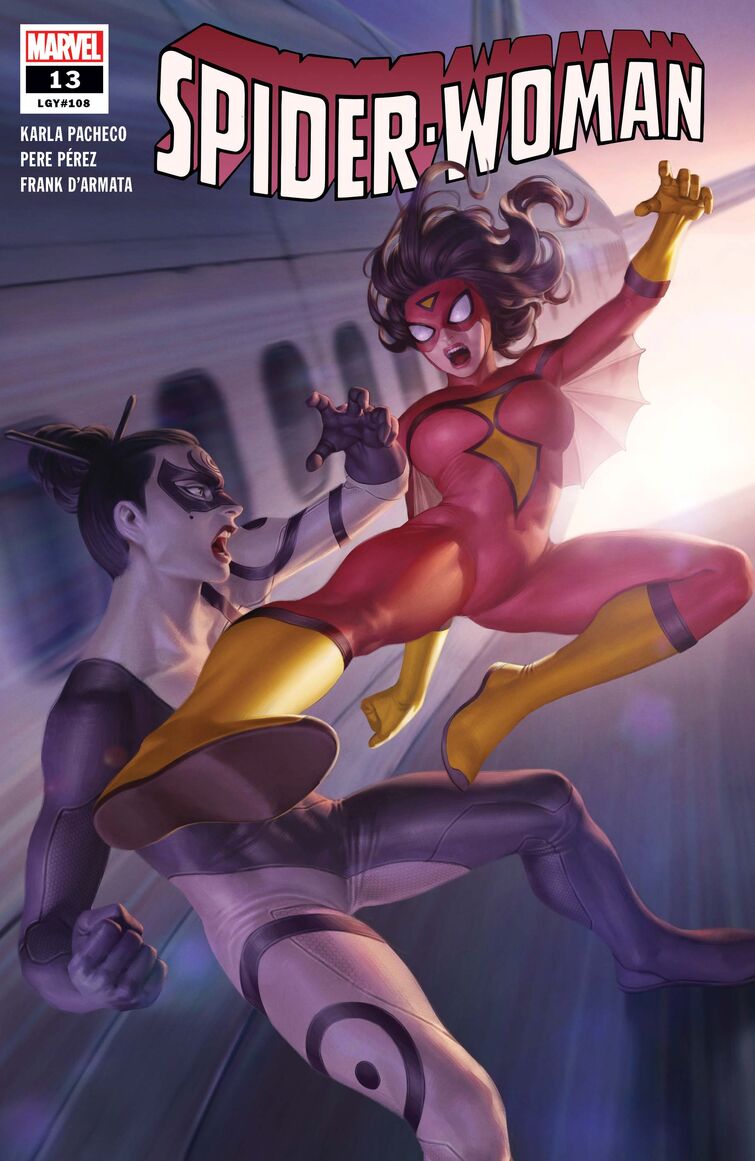 This issue starts with a spectacular fight between Jess and Fireball (some rando @BANEkilla98 might know). The latter wants to steal some disc. Jess gets out of the house and leaves Gerry with Linday McCabe. She travels through the city quickly and defeats Fireball. However, another guy, Bruiser (again, BANEkilla98) is on her way. He gets the disc and travels by a boat (he loves boats) to Hoboken! There, Spider-Woman fights with Lady Bullseye at the airport. At the very end, when she defeats all bad guys, it turns out none other than Michael Marchand, Jessica's brother, is behind all this!
Pros:
One of the best action in the series.

Lindsay McCabe is back (I don't know her much but I heard many fans wanted to see her again).

Jokes were nice as always.

Despite the fast pace and not much plot, this issue doesn't feel rushed at all.
Cons:
Again, not much happened plot-wise.
What do you think about this issue, if you read it?