Should the Xenophage appear in the King in Black event? And would you like to see that happen?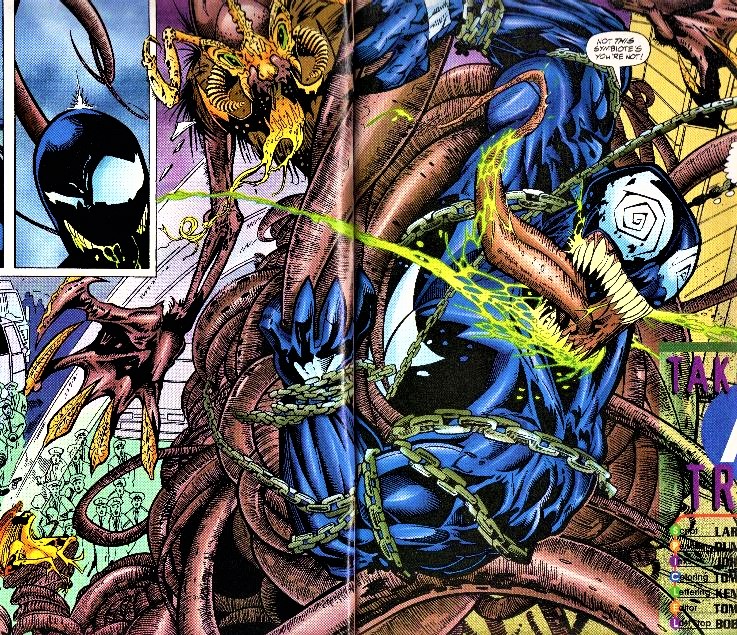 I allows liked the idea of the Symbiotes having a predator, I don't know if they were made or evolved into it. Their smart, fast, stronger (then Venom at lest), body armor not only has no pain sensors but even when the white phosphorus grenade went off inside it the armor seemed undamaged. It can shapeshift into anything, it was undetectable even to Screams Spider-Sense, and not only does its saliva blast paralyze any symbiote but adds to the flavor.
I would like to know more about them, like are they natural or made, to the evolve as to stay the perfect predator for their favorite prey, are there alpha's among them or are they all the same?