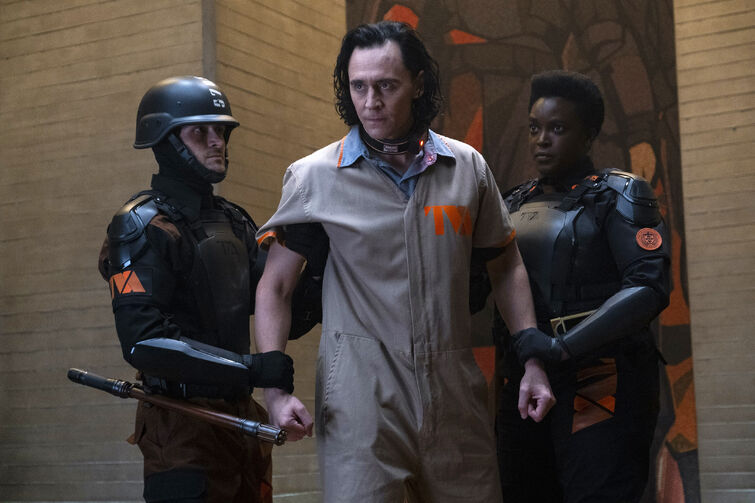 (BTW I know we have an official discussion thread for it already but I really wanted to go in depth about this. If this post is a problem feel free to take it down and direct me to Ice's post)
(Spoilers for episode one of "Loki")
...
...
...
...
For it's first episode, "Loki" gets off to a great start. As the TVA is introduced, it's great to see how in awe Loki is in that the TVA is just...powerful. Because let's face it, if you're using Infinity Stones for paperweights, you're pretty formidable. At the beginning of the episode we learn that a variant is causing chaos on the timeline. At first we think, "hey, it's Mephisto!" because a stained glass window, but then we contemplate the odds and logic and say "meh, never mind." (At least, this is what I did 🤣) But at the end of the episode, we find out the rogue variant is Loki. Hmm...
From what we learn in the show, the multiverse and its timelines are a lot more complicated and grand than we traditionally thought. This is evident and constantly reciprocated in the show.
The lowdown is that Mobius wants Loki's help hunting down himself. First of all, evil Loki variant. It already raises questions. For instance, why is he doing this? How is he hopping timelines efficiently? At what point in time did he break off and become a variant? Second, what role does he have to play in the development of the universe? Surely this show will have monumental impact on the MCU and its expanding universe. So there must be a grand result from his actions (bad variant Loki).
After thorough evaluation of the first episode, we're clearly left with more questions than answers. Fact is futile in the beginning. But I do have one question...does this take place in 2012 or 2023? You could say it does in 2012, and it makes sense, but from a certain point, you could say maybe 2023 Scott Lang, that it happens in 2023, because from a limited viewpoint the events of that, while taking place in 2012, actually took place in 2023. But it would also make sense if we were somehow brought to the current timeline in the show.
Bottom line: Can't wait for the 2nd episode!