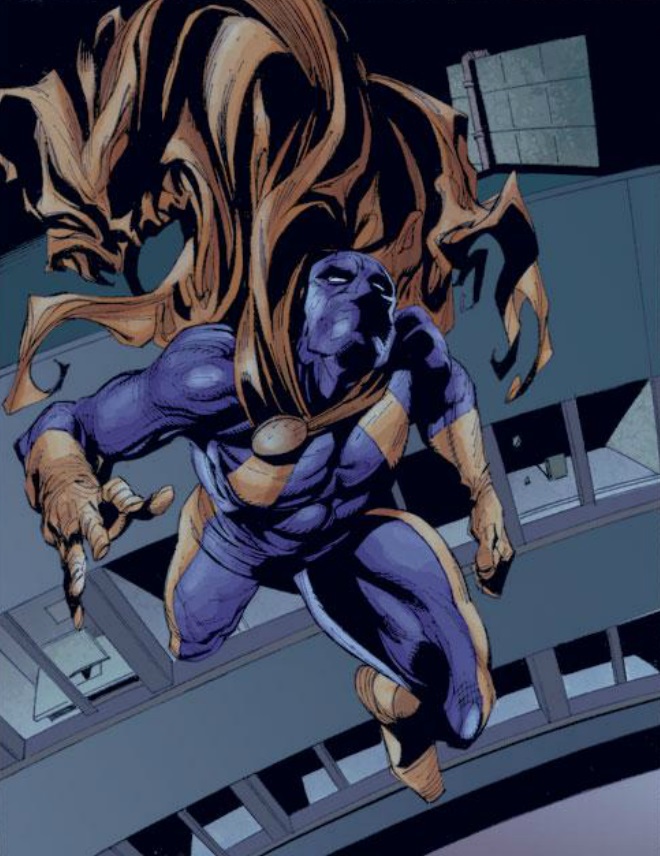 The Sin-Eater has made his return but now another character from the dead is coming back and it was the person who is the brother of Jean DeWolff aka Wraith.
So this i found was on discord on a post on 4chan about the Original Wraith comic back, so who was the wraith.
The wraith was the Son of police commissioner Phillip DeWolff, both Brian and his sister Jean followed in their father's footsteps and became police officers. However when Brian was shot in the line of duty, he was rendered comatose and paralyzed. His father, reluctant to see his son suffer, stole Brian's body and consorted with two mobsters to obtain an experimental revitalizer to restore his son to health and even endow him with super-powers. Phillip wished to see Brian use these super-powers to exact revenge on criminals like the ones who had injured him, but when Phillip refused to allow the mobsters to control his son, the mobsters attempted to kill Phillip. Leaving the presumed dead Phillip with Brian's still comatose body, unbeknownst to them, Phillip's mind was linked with Brian's body. Now the dominant mind, Phillip controlled Brian and become the vigilante known as Wraith.
He became bad then later on good but then when here sister got killed by sin eater things had got worst.
Instead of finding Sin-eater and getting his revenge for the man who killed his sister he did the horrible he intended to take vengeance for his beloved sister's death on the entire New York City Police Department as the Wraith. But on arriving at a New York City police station in costume to begin his assault, the Wraith was himself shot dead by the vigilante Scourge, who was disguised at the time as a policeman.
After that he came back in the earthly plane that later transferred his mind into the body of another. He led the Vampire's Lair Club against police, but he was killed again by Morbius, the Living Vampire.
The he came back agian among the seventeen criminals murdered by the Scourge who were resurrected by Hood using the power of Dormammu as part of a squad assembled to eliminate the Punisher. While the Wraith was scouting the city, the Punisher shot him in the chest with an arrow...... yeah pretty awful.
We did later on got a new Wraith Yuriko Watanabe who tooked up the mantel but was a hero and didn't became evil but later on gave up being a hero.
So yeah it was really sad for Brian that once was bad then turn good did something that was not right he could of been like the other heroes but ended up bad and doing the wrong time and came back twice just to get killed agian...... man that's just really sad.
But Now he is coming back agian for good but we don't know what his role will be since it was only stated he is coming back. Like we don't know how he is gonna come back alive agian and which comic will he show up.
I believe the Wraith might get a mini series, It could be a story of him how he came back and how he knew what he done was truly awful and decides to make things right for good, Since the sin eater is back he is gonna get his revenge to avenge her sister for good and he could like team up with Yuriko Watanabe the second Wraith the end the sin eater once and for all and Brian being redeem for good.
That's what i think it could be but hey we just gotta wait an see.
But what do you think what will be the Wraith's role when he comes back let me know in the comments.