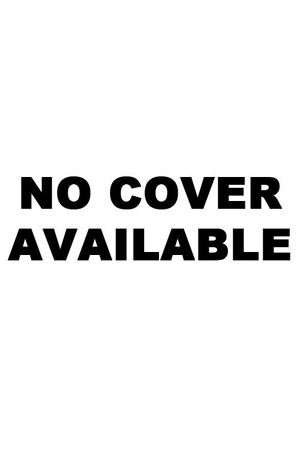 Textless
Previous Issue
Next Issue
Appearing in 1st story
Featured Characters:
Antagonists:
Other Characters:
Locations:
Items:
Vehicles: Akkaba Ark (Apocalypse Twins)


Synopsis for 1st story
Banshee, one of the Four Horsemen of Death, flies through a Clan Akkaba settlement, with Havok as his prisoner. He drops Havok into a building. The Wasp intervenes and fries Banshee's vocal chords, enabling Havok to take Banshee out. They are reunited with Captain America, who is still deafened after Banshee's earlier attack. The trio use a portal to transport themselves to the Ark, where they make their next plan. The Wasp makes a pass at Havok before they split up as she goes to dismantle the energy Immortus mentioned to them. In the Akkaba Nebula, Thor recovers from his defeat at the hands of the Sentry, just in time to summon the ocean of another world to the planet he is currently on to use it to put out the gamma lava that is coursing through the city, endangering billions of lives. He is successful in his plight.
Aboard the Ark, the Scarlet Witch and Wonder Man dine with the Apocalypse Twins, who further discuss the necessity for the Scarlet Witch to cast a spell to bring about the mutant rapture. Wolverine continues to suffer at the fists of his son, who has beaten Wolverine to a bloody mess. Daken reveals to Wolverine that Sabretooth set him up to kill him, and that he filmed it - which, among more of Wolverine's choices, has helped the Red Skull push forward his campaign of hate. The Apocalypse Twins appear before Wolverine and inform him about the rapture that the Scarlet Witch will bring about. Wolverine believes that she would never help them. The Wasp locates the energy Immortus was referring to, while thinking about the Avengers Unity squad and their current predicament, but is soon confronted by the Sentry. Captain America and Havok make their way through the Ark, and soon come across a statue of the Apocalypse Twins with their hands linked. Captain America remembers something that Immortus said to him -"once divided all is lost". Both Captain America and Havok thought Immortus was referring to the Unity team, and wonder if instead he was telling them how to defeat the Twins.
The Scarlet Witch and Wonder Man share a tender moment as they try to deal with the task before them, while the Scarlet Witch quietly tells Wonder Man that they are not going to do what the Twins want, instead she has another to take them down. Wonder Man tells the Scarlet Witch that he knew she had another plan, then they make love. Rogue and Sunfire soon come across Wolverine. He reveals to them what he learned about being set up regarding killing his son and other actions, before informing Rogue that the Scarlet Witch is going to cast a new spell that will undo everything they have worked for. Rogue touches Wolverine, absorbing his power, before Wolverine passes out. Rogue and Sunfire then head off through the Ark to find the Scarlet Witch, with Rogue pleased she will stop her once and for all.


Appearing in 2nd story
Featured Characters:
Supporting Characters:
Villains:
Other Characters:
Locations:
Items:
Vehicles:
Synopsis for 2nd story
On one of her rare weeks off, Black Widow takes a visit to San Francisco, ending up with George Smith (the former Stunt-Master) and Richard Fenster. The trio catch up on recent events. Nat thinks to herself that it may be the nicest day she's had in a long time. Unfortunately, this good mood is ruined when Nat starts hearing distressing news from a nearby tablet. Checking her Avengers I.D. card, Nat only gets a garbled message from a panicked Tony, proclaiming that "he" is everywhere. Nat turns to George and Richard, telling them to prepare for an imminent panic.
On the tablet, the newscast becomes increasingly frantic, reporting attacks all around the globe, and a lost connection to the White House. As the reporter announces a commotion inside the building, the signal cuts off. As everyone else begins panicking, Natasha grimly notes that "they finally did it". It, she believes, is nuclear war.
And then an army of Ultrons descend from the sky, as Natasha privately chides herself for thinking the situation had been so simple. Without a word, the Ultrons begin annihilating everything in sight. Nat, George and Richard flee, only for Richard to be hit by one of the Ultrons and instantly killed. Above New York, a giant disembodied head of Ultron declares to the city to "submit or perish". Forcing her grief down, Natasha rallies the nearby survivors, forcing them to take cover in the nearest manhole. As she does, her internal monologue begs for her to at least save one person.
As she reaches a manhole, and the Ultrons return, she sees a civilian trapped under rubble. Before Natasha can reach him, he's violently disintegrated. Natasha barely manages to avoid being their next victim, successfully getting into the sewers herself, where she finds George using his prosthetic to check for maps of the sewers. Nat tells everyone to dump whatever electronic equipment they have on them, before Ultron tracks it, though it proves too late for George, as Ultron takes over his arm via its Starktech. With one blow, George destroys Nat's right eye. Aware that Ultron won't relent, Nat is forced to crush her friend's throat. Just before he passes, George barely manages to say "sorry".
Almost immediately after, another Ultron drone appears, gassing the other survivors, save Natasha. She flees, and spends the next several hours in the sewer, hiding until she feels safe enough to venture out. After two hours she reaches one of Nick Fury's old safehouses, waiting another hour when she sees movement in the window, before deciding she doesn't care whether an Ultron waits for her. Inside, she finds Marc Spector, and the corpse of Jerry Hunt, who'd also fled from the attack. Realising Spector is even worse off than her, Natasha lies in order to keep his moral up, and after cleaning her wounds declares she'll take the fight to Ultron.


Appearing in "Deus Ex Machine Gunner"
Featured Characters:
Supporting Characters:
Antagonists:
Races & Species:
Other Characters:
Locations:
Items:
Vehicles:
Synopsis for "Deus Ex Machine Gunner"
Marvel Boy and Hawkeye, who just managed to shake the Skrulls pursuing them, arrive to rescue Wiccan, Loki, Hulkling, and Miss America. Marvel Boy temporarily destroys the parasite and they try to escape on Marvel Boy's Ship. The infected parents pursue them, joined by thousands of other parents including Marvel Boy's.They are firced to crash-land in Central Park, where they are surrounded. Desperate, Wiccan lends his power to Loki as a last resort- and Loki teleports away, abandoning them. They then prepare for the end, as Miss America stands determined and ready to fight to the end.


Trivia
See Also
Footnotes
---
---
Community content is available under
CC-BY-SA
unless otherwise noted.