This page contains a listing of all known appearances of Brian Braddock (Earth-616).
If you find an Issue this Character appears in that is not shown here, please edit that issue adding "Brian Braddock (Earth-616)" to the proper section of the Appearances.
Chronological Appearances
Chronological Order:
List of Appearances in chronological order (incomplete)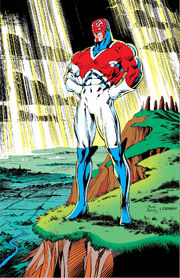 ...
Trade Paperback Listing
World War Hulk: X-Men
The Mighty Avengers: Earth's Mightiest
Trending pages
All items (542)
Community content is available under
CC-BY-SA
unless otherwise noted.