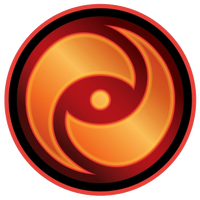 CrossGen has a long history prior to its absorption by Marvel Comics, and with it, an extended library of titles. This article specifically focuses on CrossGen's history as an imprint of Marvel Comics.
CrossGen Entertainment was an independent comic book publisher that eventually became an imprint of Marvel Comics through The Walt Disney Company's re-organization of the brand.
Formed by Mark Alessi in 1998, CrossGen published comics until financial issues forced the company into bankruptcy in 2003, with The Walt Disney Company buying out CrossGen in 2004 for $1 million.
In 2010, then-Marvel editor-in-chief Joe Quesada announced that Disney had transferred CrossGen over to Marvel (as Disney owned both companies at that time), and that Marvel would be reviving CrossGen as an imprint in 2011. However, after the initial three series sold poorly, future solicitations were cancelled and the imprint closed.
Title
Community content is available under
CC-BY-SA
unless otherwise noted.