Hostess Snacks Ads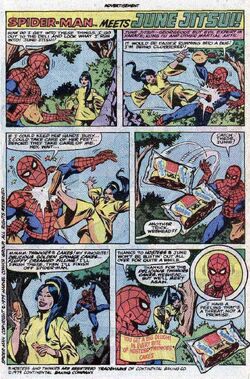 Creators and Appearances
First Appearance
Last Appearance
History
A reality in which everybody loves Hostess Snack Cakes (Twinkies, Fruit Pies, Cupcakes, etc.) and heroes always defeat criminals by using them.
This world's Spider-Man was later killed by Morlun while he was on his way to a date with Mary Jane.[1]
Residents
Heroes
Villains
Neutral
Caesar's army[11]
Fire Fighters
Mayor
Organizations
See Also
Links and References
Footnotes
Like this? Let us know!
Community content is available under
CC-BY-SA
unless otherwise noted.