Frank Giacoia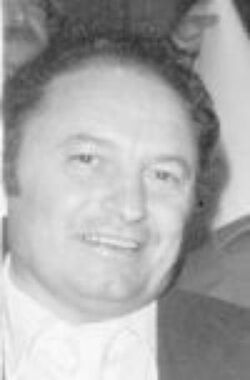 Real Name
Frank B. Giacoia
Personal Information
Date of Death
February 4, 1988
Professional Information
Employers
Marvel Comics
; DC; Eisner & Iger Studio; Ace Comics; Avon Comics; Crestwood; Dell; Eastern Color;Fawcett; Harvey; Lev Gleason Publications; The Amazing Spider-Man (strip); Flash Gordon (strip); The Incredible Hulk (strip); Johnny Reb and Billy Yank (strip); Sherlock Holmes (strip); Thorne McBride (strip)
First released work
Unknown
Professional History
Frank Giacoia was a penciler for Timely Comics and Atlas Comics during the Golden-Age of comic books. He also worked during the Silver-Age of comics for Marvel Comics.
Work History
Images Drawn by Frank Giacoia
See Also
Links and References
Footnotes
Like this? Let us know!
Community content is available under
CC-BY-SA
unless otherwise noted.