Ninth Cosmos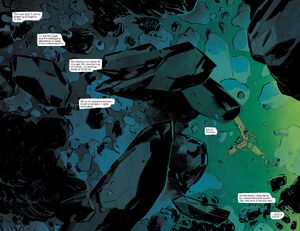 The Ninth Cosmos is the denomination given to the Multiverse following its natural heat death and the murder of Sentience of the Universe by the Hulk, who had been possessed by the One Below All and systematically killed all other immortals. As the Breaker-Apart, Hulk destroyed all life in this cosmos with one refugee, a modified Tiding-fly retreating into the former cosmos.[1]


[top] [Edit Ninth Cosmos]

Community content is available under
CC-BY-SA
unless otherwise noted.