Thanksgiving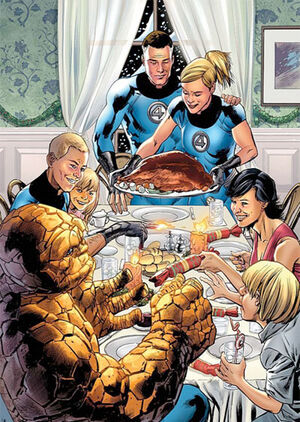 Thanksgiving is a festival celebrated on the fourth Thursday of November in the United States of America. The origins began when English separatists known as the Pilgrims celebrated their first harvest in the Americas.
Thanksgiving is now a day when Americans spend time with their families and eat a big meal together. Usually people eat turkey, this has become a tradition because it's thought that the Pilgrims ate turkey around the time of the first Thanksgiving feast.
Christmas
A full list of issues celebrating Thanksgiving can be found here.


[top] [Edit Thanksgiving]