Iron Man: The Animated Series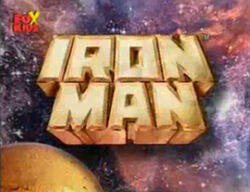 Played by
Robert Hays
James Avery
John Reilly
Network
First-run syndication
First and Last Aired Episodes
Episodes
Season 1
Season 2
History
Iron Man: The Animated Series is the animated television series featuring Iron Man in the Marvel Animated Universe. The series ran for two seasons for a total of twenty-six episodes starting September 24, 1994 and ending February 24, 1996.
Background
Iron Man debuted alongside the animated Fantastic Four series as part The Marvel Action Hour, comprising the first half.
The show is notable for being one of the few television shows to be rerecorded in THX (a high-fidelity sound reproduction standard typically found in movie theaters, screening rooms, home theaters, computer speakers, gaming consoles, and car audio systems). This was normal for motion pictures but was a highly unusual practice for television.
Overview
Like Fantastic Four many fans were disappointed with the first season. The first season was primarily a "good versus evil" tale of Iron Man and his allies fighting the Mandarin and his minions. Episodes covered the origins of MODOK, the Mandarin, and Iron Man. Writing was handled by Ron Friedman, who also worked on Fantastic Four.
For the second season Marvel switched to another animation studio. With the change came new writing, new direction, and new music. Storylines were no longer limited to single or two-parters but spanned multiple episodes. The series also focused on issues of duplicity, consequence, and phobias. Despite the changes, ratings remained low and the series was eventually cancelled.
See Also
Links and References
Footnotes
Like this? Let us know!
Community content is available under
CC-BY-SA
unless otherwise noted.