Previous Issue
Next Issue
Appearing in "The End of the Fantastic Four!"
Featured Characters:
Supporting Characters:
Antagonists:
Other Characters:
Locations:
Items:
Vehicles:
Synopsis for "The End of the Fantastic Four!"
The Sub-Mariner is monitoring television broadcasts from the surface to learn that the Fantastic Four has officially declared bankruptcy and are liquidating their assets to pay off their creditors. Learning this Namor is convinced that now is the right time to strike against the group.
At the Baxter Building headquarters of the Fantastic Four, Reed and the others are forced to stand back as creditors begin repossessing Reed's various inventions.[Continuity 1] Unable to stand watching this, the Thing decides to leave to visit his new girlfriend, Alicia. However, when he tries to get a cab he is refused due to the press about the FF's recent financial troubles. In anger, Ben impales the cab on a lamp post and then fires an FF signal flare, bringing Johnny in the Fantasti-Car, who gives Ben a lift to Alicia's house. There, Ben finds his mood soured further when he cannot bring himself to believe Alicia's words of praise and kindness toward him.
When Ben returns to the Baxter Building later it is just moments after a telegram has arrived from SM Studios offering the Fantastic Four to all act in a film based on their lives, offering enough money to the group for them to resume operations. However, despite this salvation, the now penniless super-heroes are forced to hitchhike all the way to Los Angeles to take up the job.
Part 2:
When they arrive at SM Studios they are star-struck by all the celebrities upon their arrival.[Continuity 2] When they meet the owner of the studio they are shocked to find that it is none other than the Sub-Mariner who explains to them that he was able to fund the movie studio by selling sunken treasure on the ocean floor. Although he has clashed with them in the past, Namor managed to convince the Fantastic Four that his intentions this time are altruistic in order to help the Fantastic Four earn the money they desperately need.
After acclimatizing them to the Hollywood lifestyle, they then begin shooting the film. Namor takes Reed out to a Mediterranean island where Reed will be filmed apparently fighting the mythical Cyclops,[Continuity 3] convincing Mr. Fantastic that the Cyclops is a mechanical construct.
Part 3:
However when Reed stretches to the island he soon learns that the Cyclops is the real creature of myth. While Namor leaves the scene, convinced that Reed will die in the conflict, Mr. Fantastic does just the opposite when he trips the Cyclops making the monster fall into a pit that he cannot get out of. Namor then flies the Human Torch to a part of Africa to battle a tribe of natives whom Namor convinces the Torch that they are really actors. However, after Namor leaves, Johnny realizes that they are the genuine article and that he has been tricked into fighting a tribe of natives who are immune to fire.
Part 4:
While they capture Johnny, he manages to flame on and break out of his cell and then superheats a volcano causing an eruption of lava that sends the natives fleeing and then escapes.
Namor then meets with the Thing on a Hollywood beach and informs him that it is him that Ben will have to fight. Although Namor gains the upper hand in the battle, Ben quickly realizes that Namor gets his strength from the ocean and pulls him away from the water.[Continuity 4]
Part 5: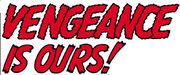 The Thing begins turning the battle around when a freak lightning strike hits him causing the Thing to revert to human form. This allows Namor to knock Ben out in a single punch. He then returns to SM Studios where he reveals his entire purpose for bringing the Fantastic Four there was to kill the male members so that he would have Sue all to himself. Sue refuses his advances but is overpowered by Namor's various sea-animal spawned abilities. However, before he can subdue her the male members arrive alive and well (Ben having reverted back into the Thing). They are about to attack Namor when Sue gets in their way and convinces them to stand down. Having been defeated, the Sub-Mariner agrees to honor his deal to complete the film and pay them the money they need and then returns to the ocean. Weeks later the completed Fantastic Four film is released and is a critical success, earning the Fantastic Four enough money to resume their operations.[Continuity 5]


Appearing in "Iron Man Versus Kala, Queen of the Netherworld!"
Featured Characters:
Antagonists:
Other Characters:
Races and Species:
Locations:
Netherworld

(First appearance)

(Main story and flashback)
Items:
Netherworld's Desintegration Cannon (Only appearance; destruction)
Netherworld's Imper-Sonic Flame Thrower
Netherworld's Magnetically-Directed Machine Gun (which fires atomic bullets)


Synopsis for "Iron Man Versus Kala, Queen of the Netherworld!"
A wind tunnel at a Stark Industries test facility goes berserk, producing hurricane force winds that send a test missile slamming into the side of a hill. The technicians call Anthony Stark to alert him to the problem. Stark, as Iron Man arrives on the scene destroys the machine by creating a countervailing wind current using his armor's magnetic transistors to spin himself around. He quickly slips away and changes back into Tony Stark, arriving on the scene shortly afterward. While surveying the damage, a security guard named Jim suddenly vanishes into thin air! Soon afterward, a lab technician named Evans also disappears! Stark and his people stand around in shocked disbelief, until a prism-like object rises out of the ground, surrounds Stark, then sinks back beneath the Earth carrying him with it.

Within the prism, Stark descends down through the crust of the Earth, until he arrives in a highly advanced and technological world. He is greeted by a beautiful woman named Kala, who introduces herself as Queen of the Netherworld. Kala explains that it was her people who kidnapped Stark. Jim and Evans are also there as well, although it was an error that caused them to be kidnapped, as Stark was their true target. She goes on to explain that Netherworld was once the legendary city of Atlantis, which had been sealed within a protective dome in order to escape a barrage of gigantic tidal waves. As the continent of Atlantis sank, Netherworld settled to the bottom of the sea and continued to sink until eventually it arrived at its current location at the core of the Earth. Kala introduces Stark to her military commander, Baxu and announces that she decided to invade the surface world.

Baxu gives Stark a tour of Netherworld and shows off some of their advanced weaponry. Kala explains that the one thing the Netherworlders lack is machinery capable of getting them to the surface. She commands Stark to help her create such machinery and threatens to reverse the Earth's axis, an act that would destroy everything on the surface if he does not comply. Stark explains that there are many powerful individuals on the surface, such as Iron Man, who are capable of defeating her armies, but Kala remains undeterred. Stark agrees to help her, while his employees look on, considering him a traitor to the human race. Stark demands a lab and total privacy. As Baxu guides him to a lab, he confesses that he doesn't think it is wise to invade the surface, and that he is very uncomfortable taking orders from a woman, despite his love for her.

Alone in the lab, Stark creates replacement parts for his Iron Man armor, then busts out to confront Baxu and Kala. He tells them that he sent Stark back up to the surface to warn them of their coming. Iron Man defeats Baxu and explains to him that he doesn't want to kill him, only convince him to persuade Kala to call off her crazy mission. Baxu cooperates, but Kala still wants to fight. She calls out a Disintegrator Cannon to be fired at Iron Man, who destroys the weapon using a "Reverse Energy beam." Iron Man manages to successfully counter several more of Netherworld's weapons, until he is able to get close enough to Kala to grab her and bore a tunnel through the crust of the Earth, to the surface. In the atmosphere of the surface world, Kala begins to rapidly age, her facial features turning into that of a "hideous old hag!" She realizes that she can never return to the surface and maintain her beauty. Iron Man convinces her to return to Netherworld in peace, marry Baxu and together rule her kingdom wisely. She decides to do so, regaining her beauty upon returning to Netherworld.



Appearing in "Return to the Nightmare World!"
Featured Characters:
Supporting Characters:
Antagonists:
Other Characters:
Races and Species:
Locations:
Items:
Synopsis for "Return to the Nightmare World!"
In the Dream Dimension, Nightmare has prepared a potion that will bring humans into his dimension and trap them while they sleep. Doctor Strange is contacted by the police to solve a case where people can not be awakened after falling asleep. Doctor Strange discover that the sleeping people are under a spell. Using a chant found in the Book of Vishanti, Doctor Strange is able to enter the Dream Dimension. Inside, Doctor Strange evades the first traps of Nightmare and frees the imprisoned men, but is then himself trapped. Using his amulet, Strange defeats Nightmare's minion, the Spinybeast, and escapes to the mortal world.


Appearing in "Beauty and the Beast!"
Featured Characters:
Supporting Characters:
Antagonists:
Tyrannus

(First appearance)

mechanical gladiator

(Destroyed)
Other Characters:
Locations:
Items:
Synopsis for "Beauty and the Beast!"
General Ross presents a slide show showing the Hulk in the middle of one of his rampages. After the show concludes, he assigns Bruce Banner the task of scientifically devising a means to put the Hulk down once and for all. As Bruce and Rick Jones leave, Rick points out the irony of Bruce's new vocation.
Meanwhile, a would-be conqueror known as Tyrannus monitors the affairs of Earth from a grotto deep within the planet. He is attended by a group of strange-looking minions. He watches images of Betty Ross with great interest and declares that she shall be the instrument through which he will achieve global domination.
Tyrannus assumes more conventional garb and goes to New Mexico where he introduces himself to Betty Ross as an archaeologist. He asks her to assist him in the exploration of some nearby caves. Bruce and Rick arrive at Betty's cottage, and she introduces them to Mr. Tyrannus. Bruce doesn't trust Tyrannus, but he cannot explain why. He and Rick decide to secretly follow the two into the caves.
Tyrannus takes Betty Ross deep underground in a unique vehicle designed for traversing such terrain. Sealing off a portion of the cavern behind them, Tyrannus reveals his true intentions to Miss Ross. He plans on using her as leverage against her father. He activates a video transmitter inside his vehicle and opens a channel to General Ross. He tells Ross that he has his daughter, and, if he ever expects to see her again, he will let Tyrannus conquer the United States with no opposition from the U.S. military.
As Bruce and Rick try to follow Betty's trail, they find the sealed off section of the cave. They return to Bruce's laboratory so that he can transform into the Hulk, then return to the underground caves. Breaking through the seal, he follows the caverns down towards the center of the Earth. As Rick and the Hulk reach Tyrannus' private grotto, the villain releases a powerful gas that knocks the Hulk out.
When the Hulk awakens, he finds himself dressed in gladiatorial garb and standing inside a fighting arena. Tyrannus forces the Hulk to fight or else Betty will be killed. The Hulk fights and defeats his robotic opponent, then charges the stadium. Before he can reach Tyrannus, he is felled by a paralyzer ray and rendered unconscious. The minions bring him deeper into the caves where he is now forced to labor as Tyrannus' slave. For the sake of Betty's life, the Hulk follows Tyrannus' commands.
Meanwhile, Rick Jones finds the compartment where Betty is being held captive and rescues her. They proceed to the mines and tell the Hulk that Betty is no longer in danger. The Hulk rebels and smashes through several walls until he reaches Tyrannus' personal chambers. He pushes against several columns, causing the ceiling to collapse, seemingly burying Tyrannus beneath a ton of rock. The Hulk, Rick and Betty then use one of Tyrannus' vehicles to return to the surface.


Notes
Continuity
See Also
Footnotes
---
---
Community content is available under
CC-BY-SA
unless otherwise noted.