Peter Sanderson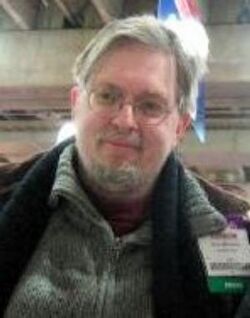 Real Name
Peter Sanderson, Jr.
Pseudonyms
Peter Sanderson
Personal Information
Date of Birth
April 25, 1952
Professional Information
Employers
Marvel; DC Comics; Fantagraphics; DK Publishing; Image; Kitchen Sink
Professional History
Comics researcher, writer, and assistant editor.
Work History
Notes
Sanderson made the Obsessed With MARVEL Test Your Knowledge of The Marvel Universe book.
See Also
Links and References
Footnotes
Like this? Let us know!