History
Serval Industries, a multi-billion dollar corporation operated by owner and CEO Harrison Snow deals with a multitude of different business ventures which includes search engines, automobiles, mechanics, computers, weapons manufacturing, medical and genetics research to name a few. They also have the only corporate sponsored mutant superhero team known as X-Factor.[1]
Employees
Current
Paraphernalia
Transportation
Raptor Jet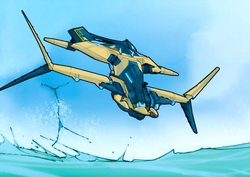 See Also
Links and References
References
Like this? Let us know!