Status
Organization
Origin
Origin
Multi-billon dollar corporation owned by CEO Harrison Snow.
History
Serval Industries
, a multi-billion dollar corporation operated by owner and CEO
Harrison Snow
deals with a multitude of different business ventures which includes search engines, automobiles, mechanics, computers, weapons manufacturing, medical and genetics research to name a few. They also have the only corporate sponsored
mutant
superhero team known as
X-Factor
.
[1]
Employees
Current
Other Employees
John (Serval Industries) (Earth-616)
John was the personal security guard of Harrison Snow.[2]

Paraphernalia
Transportation:
Raptor Jet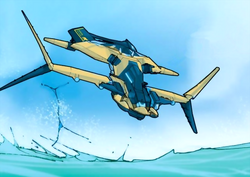 See Also
Links and References
Footnotes
Community content is available under
CC-BY-SA
unless otherwise noted.