There is a page named "Anthony Stark (Earth-616)" on this wiki. See also the other search results found.
About 700 results for "Anthony_Stark_(Earth-616)"
Anthony

"Tony"

Stark

is a genius inventor and billionaire industrialist, who suits up in his armor of cutting-edge technology to become the super hero Iron Man. The adopted son of weapons manufacturer Howard

Stark

N O P Q R S T U V W X Y Z Gallery: Character Gallery: A:

Anthony

Stark

(

Earth-616

) Comics As Tony

Stark

Interior Art Tony's birth From Iron Man 2020 Vol

A number of the incidents recounted of Tony

Stark

's are cited to have occurred in specific decades relative to the era of publication. However, the

Earth-616

universe operates on a Sliding Timescale these

Avengers Disassembled Gallery Official Name Avengers Disassembled Universe

Earth-616

Event Details Creators Brian Michael Bendis Locations New York City Characters Protagonists Avengers, S.H.I.E.L.D., Dr. Strange, Spider-Man, Fantastic Four

In this universe, Tony

Stark

was born a woman (Natasha

Stark

) rather than a man, and became at some point the heroine known as Iron Woman. The Civil War has been averted wholly because Natasha

Planet Hulk Official Name Planet Hulk Universe(s)

Earth-616

Location(s) Sakaar Characters Hero(es) The Hulk Villain(s) Red King Other(s) Warbound Details Title(s) Incredible Hulk Vol 2 Creator(s) Greg

following the end of the secessionist movement, the Avengers' Quinjet was shot down, killing those aboard, including

Stark

and Pym. Tony

Stark

has no powers of his own but they are derived from his Iron

Tony

Stark

was the hero known as Iron Man, a visionary playboy and billionaire inventor who created one of the most advanced pieces of technology on Earth. He was both a founder member of the

Iron Man and other heroes fight to stop Thanos. Iron Man was among the many heroes recruited by Ruby Heart to fight Abyss.

As a saboteur against the forces of Apocalypse, Tony

Stark

fell victim to one of his own weapons and suffered a serious wound to his heart. With his mechanical expertise he managed to construct a

Born to Howard and Maria

Stark

, the heads of the powerful business conglomerate

Stark

Industries, Tony

Stark

grew to be an imaginative and brilliant inventor. He worked side by side with his father from an

When a plague turned the world's population into cannibals, Iron Man helped his fellow Avengers hold back the infected. The scientists working on a cure were attacked in the Baxter Building so they decided

Gravely injured by an act of industrial sabotage, billionaire genius Tony

Stark

saved his own life by designing a life-sustaining shell---the hi-tech armor that makes him the invincible Iron Man. Today the

Taken captive in the Holy Land during the English/Spanish war,

Anthony

Stark

was forced to make weapons for them by way of weeks of torture by David Banner, the later Hulk of that world

and Captain America, Iron Man tracked down the Hulk, who ended up attacking Quasar (Wendell Vaughn) from

Earth-616

(having arrived there after going through the space/time fissure known as the Fault). Hulk was

An injury bound Tony

Stark

requires being repeatedly charged with energy for the rest of his life, or else his heart would stop and he would die. He was able to recharge himself with an

Tony

Stark

was an industrialist who was also an adventurer, the exploits of which were recorded in the magazine known as Marvels: A Magazine Of Men's Adventure. His adventures are always accompanied by his

As a teenager,

Anthony

Stark

did not take anything seriously and spent most of his time impressing girls. He and his father invented a war helicoper to handle supersonic heat-seeking weapons, but flak brought

Tony

Stark

met Stephen Strange at a party in his past. After giving Strange a car ride, they ended up in an accident. This accident caused permanent nerve damage to Strange's hands.

Stark

swore

At some point,

Anthony

Stark

worked with Reed Richards to prevent Magneto's efforts to reverse the magnetic poles. Their solution, field valence manipulators, run "full-time" to prevent a repetition of that crisis. He

Little was detailed about

Anthony

Stark

's life before the zombie plague infected Earth-91126, however it can be presumed that it followed much the same path as his

Earth-616

counterpart, becoming the superhero

forcing

Stark

to become Iron Man once again and defeat Scorpio, but not before the armor went missing. Tony

Stark

has no powers of his own but they are derived from his Iron Man Armor.

Tony

Stark

is a brilliant inventor and CEO of

Stark

Industries. Thanks to an iron armor he built, he now fights crime as the superhero Iron Man alongside the Avengers. During a

Stark

Expo, Tony

During college Victor von Doom tricks Tony

Stark

into an experiment where his mind is transferred to Tony's body while Tony's mind is transferred to Doom's body with his memory erased. Blamed
Related Wiki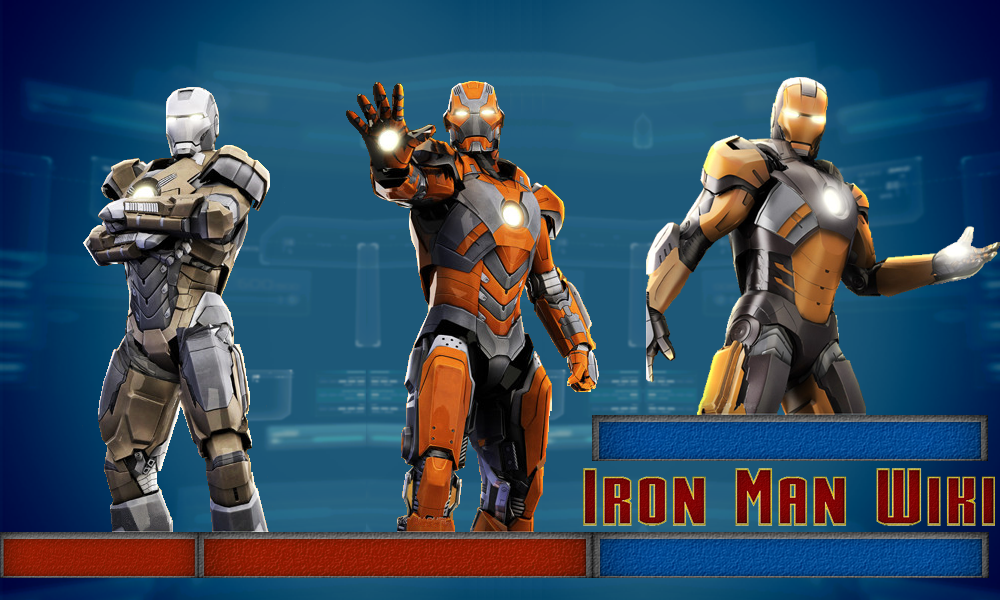 comics
1K
pages

5K
images

10
videos
The Ultimate Resource For Iron Man that Anyone Can Edit! Anthony Edward "Tony" Stark, or famously and simply known by his name as Tony Stark for short, is a character that appears in the Iron Man Trilogy films and in…
View More Wikis
Community content is available under
CC-BY-SA
unless otherwise noted.