There is a page named "Max Eisenhardt (Earth-616)" on this wiki. See also the other search results found.
About 300 results for "Max_Eisenhardt_(Earth-616)"
Max

Eisenhardt

, aka "Magneto", the "Master of Magnetism" is a powerful mutant with the ability to generate and control magnetic fields. Magneto regards mutants as evolutionary superior to humans and rejects the possibility of peaceful

Character Gallery:

Max

Eisenhardt

(

Earth-616

) This page contains all images on the database pertaining to this character or subject. If you have found an image that exists on the database, but that is not

Little is detailed about Magneto's life before the zombie plague arrived on Earth-2149, however it can be presumed that it followed much the same path as Magneto from

Earth-616

. Above the Earth

King Erik Magnus shared a similar history to his Prime Universe counter-part. As a child he and his family were captured by the Nazis and were sent to Auschwitz. In January of 1945, the

skeleton into Magneto's body. However, the hex failed and instead combined Magneto, Wolverine, Scarlet Warlock, Quicksilver and Mesmero into a single entity known as Brother Mutant. Seemingly those of

Max

Eisenhardt

(

Earth-616

)#Powers

When Erik Lehnsherr was young boy he was placed in a German concentration camp located on Polish territory during World War II. His mutant powers had already manifest at this time: when Wolverine and Captain

Magneto's past is shrouded in mystery. Seemingly all records about his past have been destroyed. In the battle against Humanity, Magneto proved to be a master strategist, and radical leader. He was a key

Magnus originated from a "small country" that had been brutally invaded during "a war" in which he had "lost" his family. (While reliving a memory, a young Magnus returns home looking for his parents but

A time traveling experiment gone wrong created another divergent timeline, one in which present day heroes already emerged in the 17th century, the year 1602 to be precise. Mutants were referred to as "witchbreed" and

Magneto united with other super-villains in order to overthrow the heroes and take control of the country. He was one of the villains who killed Hawkeye's Avengers team, which was betrayed by the

had been repaired by Damage Control. Agent Coulson was assigned to retrieve Magneto. He later returned, with Mystique, to confront Mysterio for taking his chess set. Seemingly those of the

Max

Eisenhardt

of

Earth-616

.

When the Sentinels took over the USA, mutants were in concentration camps. In the chaos, Magneto was looking for his daughter, Wanda. With the help of Wolverine and Jubilee, he found her as a prisoner

Magneto's history is presumably similar to his

Earth-616

counterpart. Magneto accompanied the X-Men, Avengers, and Fantastic Four on an expedition to the corpse of Galactus after Captain Marvel sent a distress signal

Magneto was mentioned by Wolverine as being in a plastic prison cell, and later revealed to have escaped from it. Seemingly those of the

Max

Eisenhardt

of

Earth-616

.

History of character is unknown. Seemingly those of

Max

Eisenhardt

of

Earth-616

.

P Q R S T U V W X Y Z Gallery: Character Gallery: K: Kenji Uedo (

Earth-616

) Kenji Uedo

Max

Eisenhardt

(

Earth-616

) and Kenji Uedo (

Earth-616

) from Generation Hope Vol 1

This story is a reprint of the comic Hellions#1. This story is a reprint of the comic Hellions#1.

This Magneto's life mirrors that of his mainstream counterpart up until the point Professor X's last will and testament revealed the existence of the omega-level mutant Matthew Malloy. Magneto rescued Dazzler from

The history of this incarnation of Magneto most likely mirrors that of his

Earth-616

counterpart, up until the moment that Tony Stark sold his Iron Man technology and started a new arms race that

After the Juggernaut had killed the X-Men, he unknowingly doomed all of humanity and himself. There being no X-Men to realize the threat in time, the Sentinels were built in such a large

moved around in a bizarre, car-like vehicle which he moved using his magnetic powers. He was defeated when Reed Richards tricked him with a wooden gun. Seemingly those of

Max

Eisenhardt

of

Earth-616

.

Magneto seemingly had a similar history as his

Earth-616

counterpart. He was involved in brainwashing Deadpool into killing his fellow heroes. Following the murder of the X-Men, Magneto sank into a deep depression

Max

Eisenhardt

, better known as Magneto, is one of the strongest Mutants in the world. In the past, he and Professor X used to be friends, but their different views on how the releationship between

The Fourth Age of Apocalypse ended with the founding of the City-Nation of Tian, twin cities floating, where Magneto gathered the survivors, among them the X-Men Cyclops, Storm, Wolverine and Nightcrawler. The cities
Related Wiki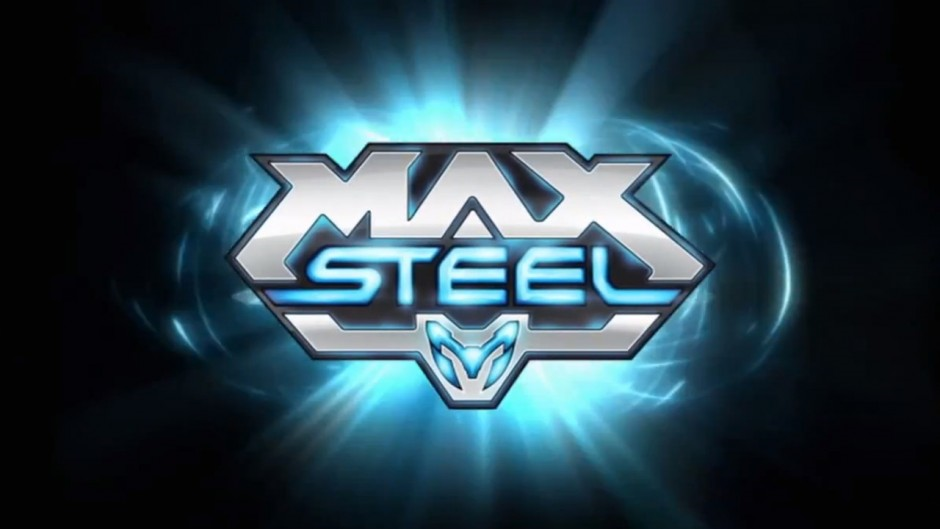 tv
1K
pages

6K
images

10
videos
Welcome to this Wiki! You will have a very fun adventure in this Wiki. It is about a young teenager named Maxwell McGrath, who moves to Copper Canyon and then when he is sixteen-years-old, he discovers that he can generate…
View More Wikis
Community content is available under
CC-BY-SA
unless otherwise noted.