Eetmi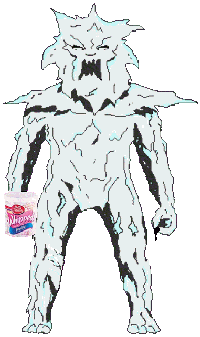 Aliases
pronounced "Eat Me"
Relatives
Are people I generally dislike
Characteristics
Unusual Features
Wears glasses, and has three tattoos
Status
Occupation
Dispatcher for an evil cable entity
Origin
Origin
Well, my daddy put his thingee in my mom's hoohaa, and voila! If you still don't understand, ask your parents about the birds and the bees.
History
To Do List
Thor Stuff
Thor Mini-Series
Thor One-Shots
Loki Vol 1 and up - DONE!
Thor Vol 2 and up - DONE!
Thunderstrike Vol 1 and up - DONE!
Thor Vol 1 - DONE!
Thor Corps Vol 1 - DONE!

Other Stuff
Midnight Sons Titles
2099 Titles
X-Books
Other Titles
Powers and Abilities
Powers
I'm really good with Microsoft Excel
Abilities
I have the uncanny ability to make my wife laugh at the completly idiotic things I say.
Strength level
I have the strength to lift virtually limitless forkfulls of pasta.
Weaknesses
Hot wimmins (especially Latinas, rowr!)

Paraphernalia
Equipment
My wife likes my equipment
Transportation
Toyota, Yaris
Weapons
A broadsword, katana, mace, and three warhammers

Trivia
I have more Thor crap and merchandise and stuff than I even know I have.
See Also
Links and References
Community content is available under
CC-BY-SA
unless otherwise noted.