I am looking for couples in the Marvel history like Peter and Mary Jane and Scott and Jean. Shipping, the shipped but still friends actually like Stony or IronStrange.
Mark One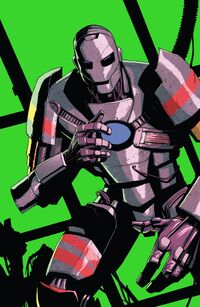 Affiliation
Sawyer (Pupil)
Bridget (Pupil)
Varies
Relatives
Tony (Father), Pepper (mother) (Still living)
Base Of Operations
Varies
Characteristics
Height
Variable (Micro ~ Infinity)
Weight
Variable (0 ~ Infinity)
Unusual Features
Variable
Status
Education
University graduate.
Origin
Origin
When Tony and Pepper got married.
Place of Birth
Albuquerque, New Mexico
Creators
Ian Hecox, Anthony Padilla, PewDiePie, YouTube, Mojang, Rucka Rucka Ali, Nintendo, Sega, Microsoft, Activision, Las Vegas, Bernie Sanders, Donald Trump, Hillary Clinton, Jeb Bush, SeaWorld, Six Flags, Warner Bros, DC, Los Angeles Zoo, George W. Bush and Barack Obama
First appearance
Iron Man
History
Valkanda welcomes you!
Civil discussions only, I will not be involved in uncivil discussions and other randomness discussions, don't bother if you do.
Go here for the history.
Known Plagiarists
Other all plagiarists who copied lots of content from other sites and handbooks.

Powers and Abilities
Powers
Varies
Abilities
Varies
Strength level
Varies
Weaknesses
Varies

Paraphernalia
Equipment
Varies
Transportation
Varies
Weapons
Varies

Notes
Giant Catbass retroactive in 2002.

Trivia
Giant Catbass is not a fish.
See Also
Links and References
Community content is available under
CC-BY-SA
unless otherwise noted.