JonathanFrink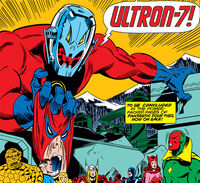 Aliases
Frink, Jonathan, Jona, John
Characteristics
Status
Occupation
None (Currently)
History
JonathanFrink (Real Name Unrevealed) is an American nerd and large Marvel fan.
Biography
JonathanFrink was born at an unrevealed time, somewhere in North America, some of his hobbies are reading, watching TV shows, and editing on FANDOM, he joined Fandom on the date of October 4th 2020, and plans to stay for a long time, Jonathan's name is yet to be revealed, although he doesn't really care about it, JonathanFrink's favorite Marvel movie is Endgame, and his least favorite is Iron Man 3, his favorite Marvel Universe is 616 (Prime Universe), and he has not thought of his least favorite, JonathanFrink's favorite character is yet to be decided, and so is his least favorite is also undecided, but he will update this once he finds one, his favorite characters are the stupidest ones.
See Also
Links and References
Hello! I'm JonathanFrink!
Community content is available under
CC-BY-SA
unless otherwise noted.