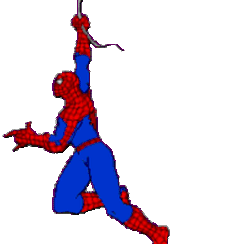 Chicken bubger

--Aunt Ben ⁽ˢʳᶜ⁾
Hi there.
You seem to have come across my user page. What's there to say? Absolutely nothing. You have successfully wasted your time.
I suck.
I haven't made any "major" edits besides grammar and spelling. I'm useless. UPDATE: I finally did make some major edits.
Cool people on here
@Otto Octavius @Thebeast94 @FraBig @Lagvaldemag @Dare00Devil @LardWad420 @BobaPhettFan420 @JimmyCrispo0004 @MLLegostudios @InsertAReferenceHere @Anuraagrjetty15 @PoolDeadpool2 @Daemonus Rex @Hollyjolly2005 @Daquarius Spaceman @Dr Osterman 86 @PowerfulEevee @Whateveridk really3345 @Mørningstar et. al.
UNCLE BEN'S PHILOSOPHY
History
Powers and Abilities
Powers
Spider-Powers, Powers granted by the holy Chicken bubger
Abilities
Abilities granted by the holy Chicken bubger
Strength level
Omnipotent
Weaknesses
Ethyl chloride
Paraphernalia
Equipment
Web shooters, Bubger coupon
Transportation
Bubgermobile, Spider-Mobile
Weapons
Links and References
Here's a gif