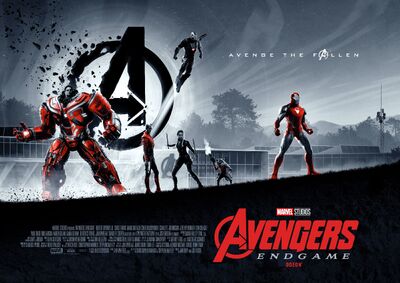 With Avengers endgame the mcu will probally won´t end, on the contrary, Marvel has anounced lot´s of new films, but will they have any sucsesse
?
Marvel studios has given us lots of Great films, but when does it end. With endgame marvel has presented us the last movie of the old trilogy. Now a new generation starts.Marvel shows us new films lik Far from home and Dark phoenix, and stays with the classic Marvel Film pattern.while you do have to say that dark phoenix deviates from this pattern But i am not sure if this idea of film will stay sucsessful. But that´s not really the problem.The real problem are the the characters.for enstrance Shang-chi, the Master of martial arts.I guess some Marvel fans would say mh, yes i now that guy from somwhere but just a classic marvel fan, would have never heard of this guy. He´s not famous from comics like captain america, And he was never a big roll In the marvel universes.I mean making Ironman in to a Film was already crossing the line,but a character like shang-chi! HE HASN´T EVEN GOT ANY REAL SUPERPOWERS!And this would all be ok,if he was a minor role and wouldn´t have his OWN FRICKING FILM.Also i am not sure what to think about the externals.Who´s gonna be the main character Thanos,Selene or someone else? I just hope that Marvel keeps up the standars and Marvel will carry on being fantastic and not ever get boring.

EXCELCIOR!
Community content is available under
CC-BY-SA
unless otherwise noted.