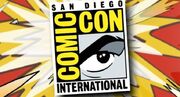 San Diego Comic Con is upon us once again, and that means it's as good a time as any to rampantly speculate about what we'll see from Marvel.
Movies Galore
Despite the name, Comic Con has become known in recent years as the best time for movie announcements and updates, and after a flurry of announcements, postponements and other shuffling this week, surely we will get some good stuff from Marvel, Sony and Fox.
Marvel Studios
Firstly, Marvel Studios. Aside from the multiple upcoming films we already know about (and will likely receive details about), including Avengers: Age of Ultron, Ant-Man, Captain America 3 and next week's Guardians of the Galaxy, Marvel is going into Comic Con with record eight unannounced films scheduled between July 2016 and May 2019, which should come as no surprise to those who recall Kevin Feige's April announcement that Marvel currently has plans for their cinematic universe through 2028. Exactly how many of these dates will be given films is unclear, as Marvel has never had so many announced placeholder dates, but there are a few films that are likely to be announced, including Thor 3, Avengers 3, and Black Panther. You can also expect a confirmation from Marvel on the release date of Doctor Strange, which news sites across the web have attributed to the July 2016 date after Feige stated in June that production would be underway early next year.
Other things on the back burner that may make an appearance are details on Big Hero 6 Disney's first animated Marvel Comics film since buying out the company. Scheduled for release in November 2014, Big Hero 6 has been lite on details, with the main cast and teaser trailer debuted in May. The other animated feature announced but unlikely to be mentioned at the Con is Iron Man & Captain America: Heroes United, from Marvel Animation. Heroes United, the second straight-to-video release from Marvel Animation, is currently for sometime in 2014, but is expected to release in December, similar to its 2013 predecessor Iron Man and Hulk: Heroes United.
Sony Pictures
Sony has had a rough week coming into Comic Con, with the announcement that The Amazing Spider-Man 3, originally scheduled for a June 10, 2016 release, was being pushed back to an undisclosed date in 2018. In the film's place, Sony announced their film adaptation of the wildly successful PlayStation series Uncharted. This also displaces the previously announced The Amazing Spider-Man 4, which was itself scheduled for May 2018; Sony did not give a new date for the fourth installment. With all of the shuffling came the announcement that the previously announced Sinister Six would be released in November 2016. You can likely expect details on all of these films this weekend.
It's unclear what else may be on the horizon for Sony as far as Marvel properties go. The studio has stated that they hope to produce their own Venom film, but in light of this week's changes, it's not clear what the fate of that film will be.
20th Century Fox
Unlike Marvel and Sony, Fox has been fairly quiet in the lead-up to Comic Con, but is bringing a full plate in with them. Expect details on all of their announced films, including the Fantastic Four reboot and its sequel, X-Men: Apocalypse, and Wolverine 3. The biggest thing to watch for is any sort of clarification on whether the new Fantastic Four series will fall in line with the current X-Men series. Fox has stated before that the films will co-exist, while long-time X-Men screenwriter Simon Kinberg has said that the movies likely will not.
Additionally, Fox has a placeholder date for July 2018 announced, but any indication on what the film may be is unclear. It's possible the date could serve as the release for the announced Gambit solo film starring Channing Tatum, but your guess is as good as mine.
Also don't be surprised to see announcements on Kingsman: The Secret Service, which is a co-production between Fox and Mav Films, the production company of X-Men: First Class director Matthew Vaughn and the company responsible for the Kick-Ass film series. Kingsman, based off The Secret Service from Marvel's Icon Comics imprint, is due out in October 2014.
Television
Much like their film lineup, Marvel Studios has a large stable of television series on deck. In addition to expected details on the ongoing Agents of S.H.I.E.L.D., Marvel will likely be opening up on Agent Carter. Scheduled for a January 2015 premiere, Agent Carter will be replacing Agents of S.H.I.E.L.D. during its off-season, and follows Carter during her exploits with S.H.I.E.L.D.'s predecessor, the SSR.
The other big news in Marvel TV will be details on Marvel's Netflix-produced series. Daredevil, due out some time in 2015, will be the first series released, followed by series starring Jessica Jones, Iron Fist and Luke Cage, all of which will culminate in a Defenders mini-series. With Daredevil being the only of the series with any announced casting or release date, expect to hear details on this series before any other.
It'll also be interesting to see in Sony makes any more details available on Powers. As announced by Sony at this years E3, the company will be producing a series based around Powers from Marvel's Icon imprint. The series, which had been previously under production with the FX channel, will be the first series to stream exclusively on the PlayStation Network, and will premiere in December 2014.
Video Games
While the only upcoming Marvel video game announced is an adaptation of Big Hero 6 for the Nintendo 3DS in October, don't be surprised for an announcement this weekend. Comic Con 2012 brought us the first announcement for Deadpool, so a new game is not entirely out of the question.
So if you have any thoughts on the above, or you thing we left something out, leave it in the comments below.
---
---