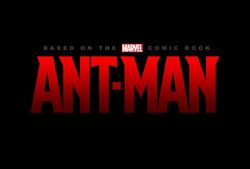 This is the Marvel's Ant-Man Prelude #1 solicitation:
"GET READY FOR MARVEL'S NEXT SMASH HIT FILM WITH THIS OFFICIAL PREQUEL!
• Before Scott Lang becomes Marvel's shrinking sensation, Dr. Hank Pym will pull on the helmet and leap into action on a death-defying mission that will take him into the icy heart of Cold War East Berlin!"
I've read comments in many "places" where people were saying they were angry about the fact that Scott Lang is going to be the movie's Ant-Man and Hank Pym his mentor, although anyone knew if he was Ant-Man before Scott Lang (but there was theories about it) and now it's confirmed, Hank Pym WAS indeed Ant-Man in the Cinematic Universe. What do you think about it?
Community content is available under
CC-BY-SA
unless otherwise noted.